Event Information
Refund Policy
Contact the organizer to request a refund.
Eventbrite's fee is nonrefundable.
We help you identify and locate the correct information to be compliant with the Australia standards and much more!
About this Event
Screeds, Additives and Admixtures
Course Overview
How well do you know your screeds, reinforcement requirements and compliance? On a daily basis, we see many screeds being installed incorrectly. Additionally, many failures are attributed to the incorrect use of reinforcement mesh and expansion joints.
• Do you know the difference between a proprietary screed and a non-proprietary screed?
• When should your screed be bonded or unbonded?
• What about reinforcement – mesh, placement, expansion joints etc.?
In this webinar you will learn how to identify and locate the correct information to comply with Australian standards and how to make educated decisions when it comes to installing bonded, un-bonded, floating screeds and levelling systems.
Main Takeaways
• Know the codes and standards relating to screeds
• Learn the difference between bonded and un-bonded screeds
• Know the difference between proprietary and non-proprietary screeds
• How to determine when reinforcement mesh is required
• Additives, admixtures and their various uses
• Expansion/ movement joint detailing.
When Tuesday, 23 February, 2020
Time 5:00 – 6:30 PM
Price $64.39 (includes online booking fee)
Style Webinar
CPD Credit 1
How to Register
https://www.eventbrite.com/x/screeds-additives-admixtures-tickets-133032879925
Our Goal
Our goal is to help you develop the skills to use any product or manufacturer and become the best in your industry!
Teacher Byron Landeryou
Byron Landeryou is the founder of Waterproof Awareness and currently contracts to the Master Builders of Victoria where he is teaching waterproofing and assisting in the course and resource re-development of their current Industry-leading waterproofing courses.
Byron is one of few experienced waterproofing and tiling consultants in Australia with extensive knowledge and 20 years' experience in under-tile waterproofing design, installation and teaching, fault identification and appropriate rectification processes.
Teacher Andrew Golle
Andrew Golle is a certified surveyor in structural waterproofing and currently heads, Tile Reglue Injection Method (T.R.I.M) team as a master franchisor. He has written extensively on the subject of waterproofing and is contributing his knowledge to the BDO38 Standards Australia committee for the review of AS3740. He is a member of Master Builders, HIA, and the Australian Institute of Waterproofing, QMBA Renovation and Technical Committee. Andrew also represents Master Builders National on the review of Australian Standard AS 3958.1 – 2007 (Guide to the Installation of Ceramic Tiles).
Let us help you become the best in your industry!
Earn 1 CPD point for this webinar!
Presentation slides can be issued digitally upon request, fees may apply.
What Our Attendees are Saying!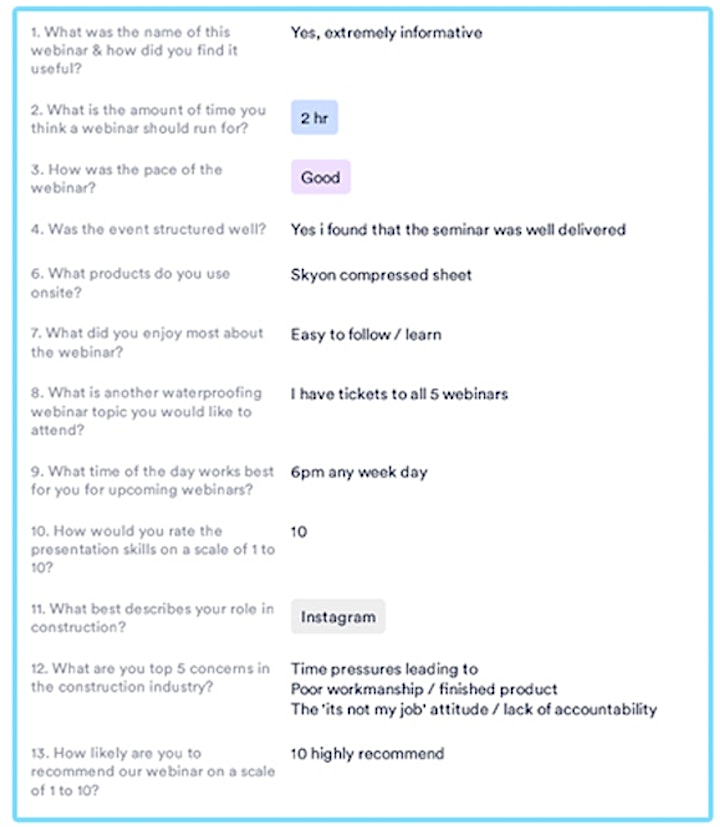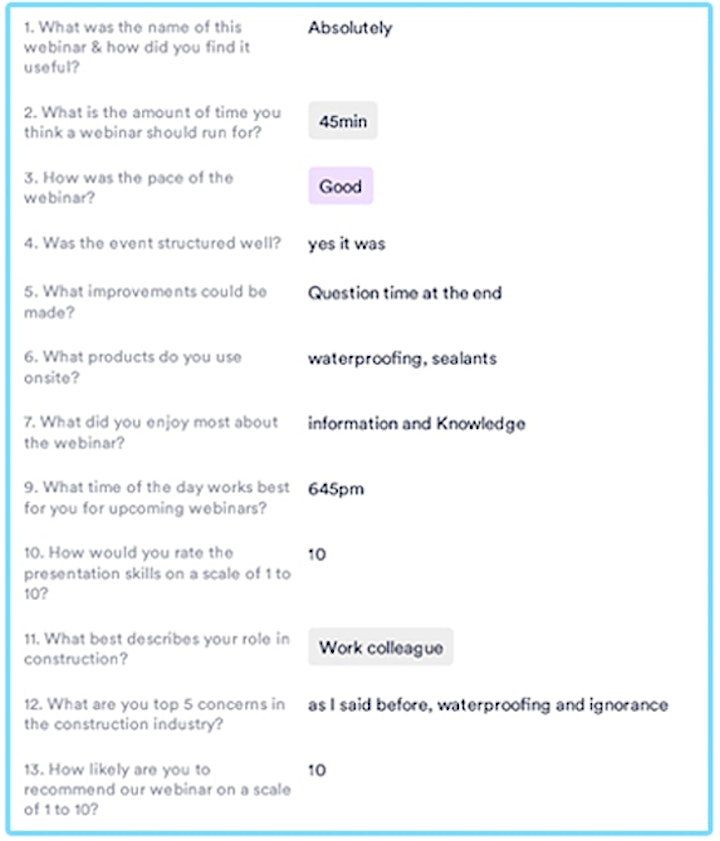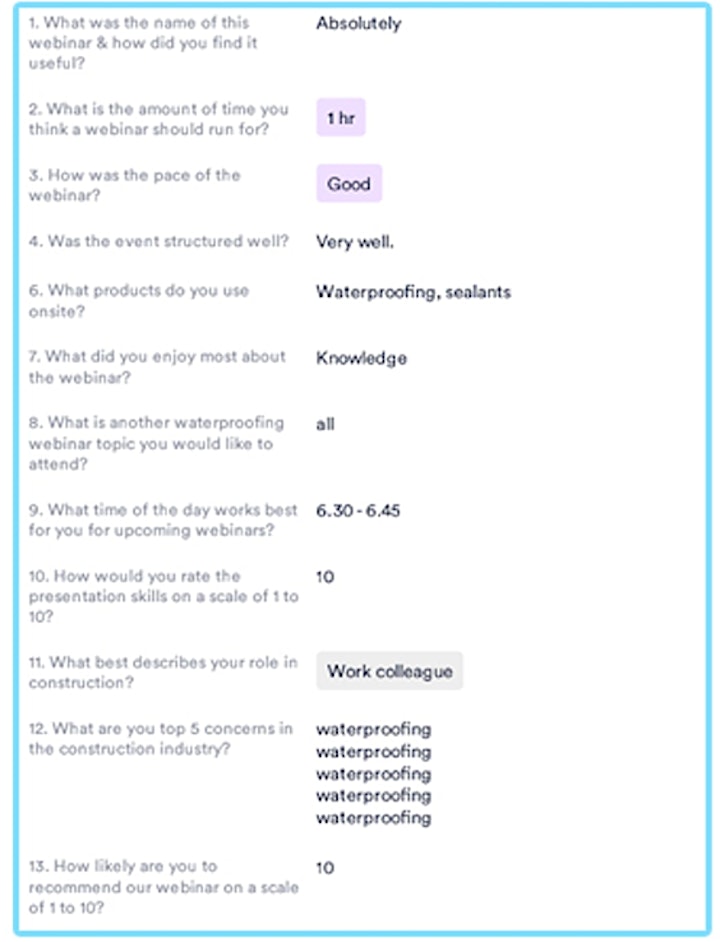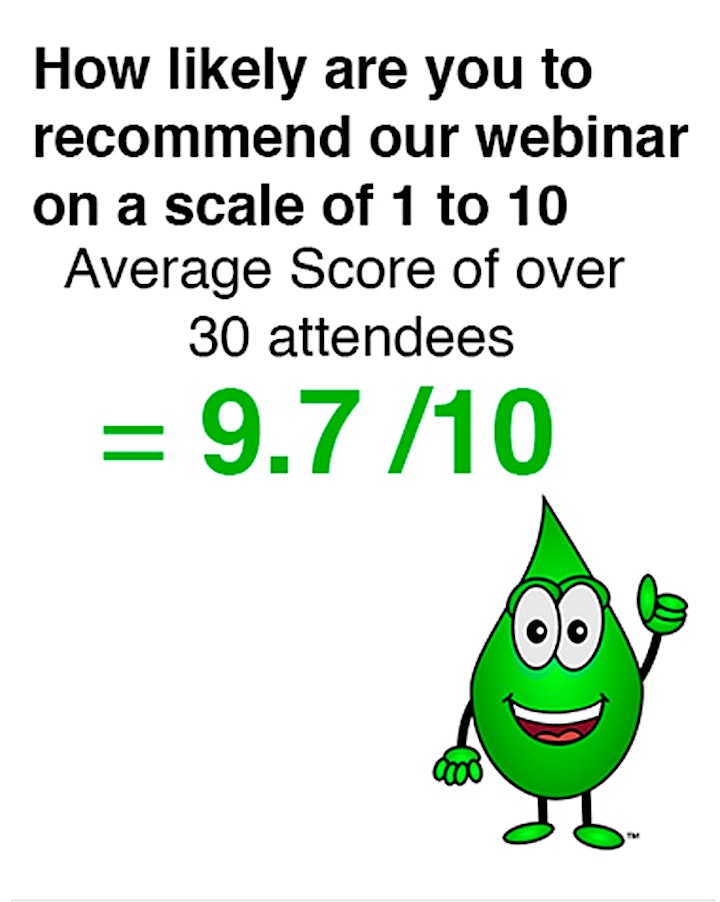 Date and Time
Location
Refund Policy
Contact the organizer to request a refund.
Eventbrite's fee is nonrefundable.