About this Event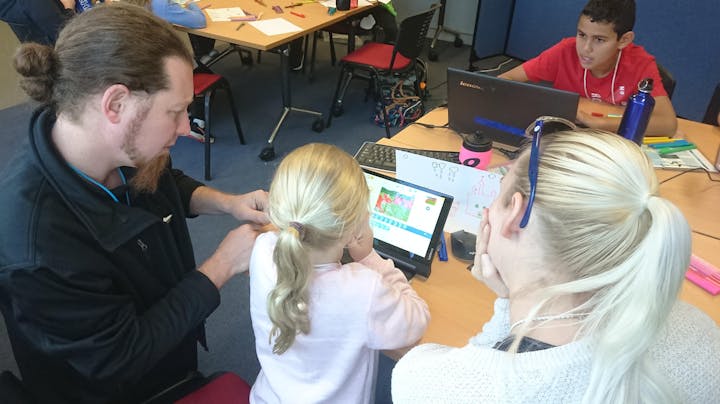 Triple Six I.T is back with another engaging coding workshop, developing a love of coding early on!
The 2 hour Scratch workshop is aimed for 7-12 year olds and requires:
- No prior experience
- Ability to read
- A tablet, laptop or MacBook with the program "Scratch" installed
Laptops are available to hire for $5, see ticket options for details.
(Scratch is available online for free, if you have any problems installing please give us a call prior to the event so your child doesn't miss out on activity time. The tablet version of the program has limited functions so we do recommend a laptop for the best experience)
Children will develop a short story with a character on paper and learn how to transfer that into code, using drag & drop programming to move their character around the screen and perform actions.
A minimum of 5 participants will be required to run the event.
Places are limited and require booking prior to the event.
All event organisers hold current Working with Children cards and carry public liability insurance. Organisers are qualified in Electrotechnics and have several years of prior experience running coding workshops for kids for libraries, schools and privately.