Event Information
Location
835 Werombi Rd
835 Werombi Road
Theresa Park, NSW 2570
Australia
You asked and we finally listened! Come visit our Scottish Highland Cattle and enjoy them during your 1hour guided visit.
About this event
Come and visit our Scottish Highland Cattle, donkey, and other furry friends.
Pack your picnic blanket, lunch/dinner and come and have a picnic with the cows. NOTE: BYO Picnic & Blanket
Please contact us if your children do not like dogs or if you have any allergies to animals, our golden retrievers are super playful and love human interaction.
Farm Visits are a 1 hour guided tour in small groups for a more one on one experience with our animals. There may be a small amount of walking depending where the cattle are situated at the time of your visit. You are more then welcome to stay a little longer and spend some time with our Scottish Highland Coos. If the weather is quite hot especially in the middle of the day, our cows tend to stay quiet and less active so please don't be dissopointed, it's still a beautiful sight. There is not much shade so please pack a hat and sunscrean.
Last Minute Tickets - Last minute tickets can be purchased onsite. Please contact Andrew on 0407944525 to check availability before you come.
What To Bring: Your Tickets - Hat - Sunscrean - Umbrella/raincoats if rainging - cut up apples, carrots or green food scraps (for cows, pigs and donkey)
Terms and condition.
All visitors to Bon Rean Highlands Farm must adhere to the current NSW health regulations. Covid check-in will be required at the time of your visit. We are a working farm and as a condition of entry the following rules must be followed. By purchasing a ticket, you agree to the following rules;
1. Biosecurity – All visitor must wear enclosed shoes. Strictly NO pets allowed on the property, this includes leaving in/on vehicles. You will NOT be permitted to enter any paddocks with animals in them.
2. Timing – Each session is strictly 60min. Due to the booking schedule, extensions to this are unable to be arranged on the day. We ask that you do not arrive more than 10min before your allocated time and please leave once your session is finished. This will make things run smoothly for everyone
3. Boundaries – Not only is this a working farm it is our home. Please follow instructions from your guide who will be more than happy to show you around and introduce you to our other furry friends.
4. Fences – We have electric fences in use all throughout our property so please be aware before you touch any fences.
5. Smoking – No smoking while on the property.
6. Photographers – Professional Photographers and Ameture Photographers are STRICTLY NOT permitted to take photographs of our animals alone as they are exclusive to Perfect Little Treasuers Photography. Phone photos are more then welcome.
We also have our own photographer onsite with the purchase of a photgrapher mini session with out Highland Cows. Please visit www.perfectlittletreasures.com.au for details.
7. Drones – Drones are not be permitted on our farm.
8. Feed – You are more than welcome to bring dried bread, halved apples or carrots to feed the cows and other animals.
9. Bees – As well as cattle we also have bee hives on our farm. Although our bee hives are way out the back of our property you still need to be mindful of them. If you have allergies please take pre-cautions when attending. Honey may be available to purchase on the day.
10. Weather - Farming happens rain or shine, as does farm visits. In the event of an electrical storm all efforts will be made to reschedule your booking. No refunds will be offered.
11. One Ticket Per Person - 1 ticket per person 4 years plus. Children 3 and under do not need to purchase a ticket but must be accompanied by an adult. Sessions times allow a maximum of 14 adults and 16 children per group to give visitors a more one on one personal experience.
12. Merchandise - Merchandise is available onsite or can be purchased from www.perfectlittletreasures.com.au for pickup on the day of your visit (please allow up to 2 weeks for canvas orders.)
13. Cold and Flu Symptoms - Please contact us if you have any cold or flu symtoms, this includes: runny or blocked nose, sneezing, coughing or fever.
14. Ticket Prices and Group Bookings - Please contact us for group bookings.
General Admission (ages 13+) $35p/p
Children (ages 4-12) $8
Ages 0-3 Free
Seniors 60+ / Disability Pension $25
Family (2 adults 2 children ages 4-12) $80
General Group of 10+ bookings $30p/p - Contact us for group bookings
Children Group of 10+ booking $7p/p - Contact us for group bookings
Senior Group of 10+ booking $15p/p - Contact us for group bookings
Onsite photographer fees $180 includes 8 edited images on USB/email
Please contact us for Private Sessions for Weddings, Events and Birthday Parties
Contact: Andrew 0407944525 or email bonrean@yahoo.com.au
Please remember social distancing and most of all enjoy your visit with us.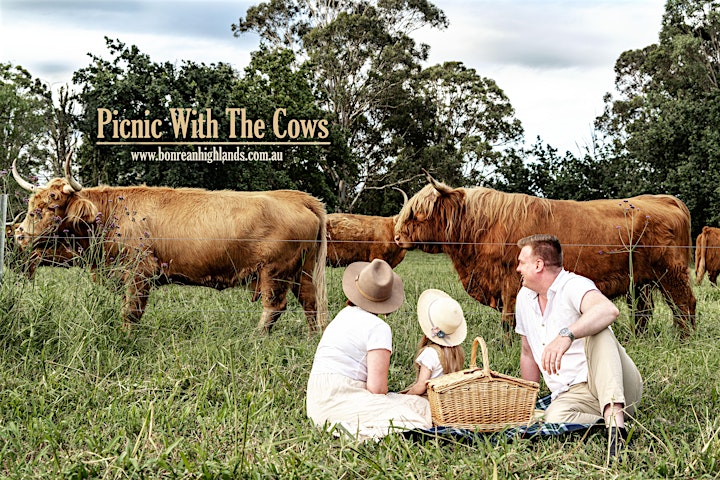 Location
835 Werombi Rd
835 Werombi Road
Theresa Park, NSW 2570
Australia
Refund policy