Description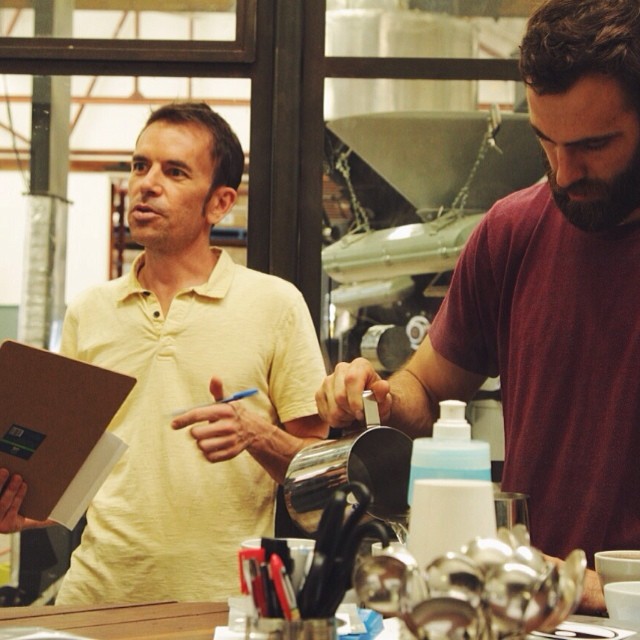 Coffee Kaizen in conjunction with Small Batch Roasting Co. are pleased to be able to offer the opportunity to hear Scott Rao share his ideas on Roasting Coffee. Scott's presentation will be based on the content of his recent bestselling book The Coffee Roaster's Companion.
This masterclass will allow Scott to demonstrate insights he has collected over many years consulting for roasting companies around the world. Scott will focus on sharing his methodology for maximizing development and sweetness without introducing roast taint.
The session will cover some of the following areas:
-Principles of constructing a roast curve
-Choosing and adjusting charge temperature
-Managing gas adjustments
-Looking at and interpreting actual roast-profile data.
-How to adapt one's approach to various types of roasting machines.
-Tasting samples and comparing the cup results to their respective roast curves.
-Identifying baked flavors, underdevelopment, and other roast defects.
-Q&A (Scott encourages participants to prepare questions ahead of time).
This Masterclass is available to experienced roasters who are looking to deepen their understanding of roasting. The class will run for approximately 3 hours including time for Q & A.
Scott will also be giving a Masterclass on Espresso and Filter Brewing whilst in Melbourne.
Where?
Filter by Small Batch
555 Collins St, Melbourne NSW 3000
When?
Saturday March 14th 2015, 9.00am-12.00pm
How Much?
$280 +b.f
Private roasting consultation is also available, please get in touch for more details.
(Tickets must be purchased in advanced, no sales will take place on the day)