Description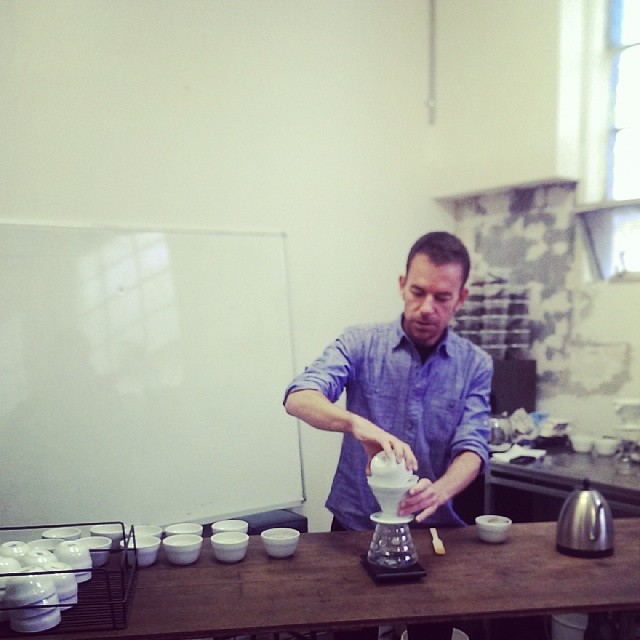 Coffee Kaizen and Small Batch Roasting Co. are pleased to be able to present a class on brewing espresso and filter coffee with Scott Rao.
Scott's presentation will be a synthesis of content from his well-regarded books Everything but Espresso, The Professional Barista's Handbook, and Espresso Extraction: Measurement and Mastery including:
- Water quality
- Pump pressure optimization
- How grind quality affects extraction quantity and quality.
- Extraction measurement and flavour
- Espresso preparation methods (dosage, movements, time, ratios)
- Pour-over preparation
- Batch-brew programming and storage.
Baristas of all levels of experience are welcome to attend.
The presentation will run for approximately 2.5-3 hours, including time for Q & A.
Scott encourages participants to prepare questions for Q&A ahead of time.
Scott will also be running a Masterclass on Roasting whilst in Melbourne.
Where?
Auction Rooms
103-107 Errol St, North Melbourne
When?
Wednesday 11th of February 2015, 6.00pm-9.00pm
How Much?
$75 +b.f
(Tickets must be purchased in advanced, no sales will take place on the day)
---
Scott Rao has over two decades of experience as a barista, coffee roaster, and consultant. During his career he has roasted and sampled more than twenty thousand batches of coffee and made several hundred thousand coffee beverages. Scott's consulting services include: comprehensive cafe startup planning, barista training, training in both manual roasting and automated profile roasting.
"When I began in the coffee business in 1992, I read every book I could find about coffee. However, after reading all of those books I felt as if I hadn't learned much about how to make great coffee. My coffee library was chock-full of colorful descriptions of brewing styles, growing regions, and recipes, with a few almost-unreadable scientific books mixed in. I would have traded in all of those books for one serious, practical book with relevant information about making great coffee in a cafe. Fourteen years later, I still hadn't found that book, so I decided to write it myself. These books are my attempt to give baristas what I had been missing all of those years." – Scott Rao
Organiser of Scott Rao on Espresso and Filter - Melbourne