Description
Design a game to bring public spaces to life! SciGround and Game Plus are proud to host this Game Jam, with a focus on creating games to play in the world around us.
The goal of a Game Jam is to create a game in two days by collaborating in teams. We're focusing on digital games for this game jam. The games are all based around a 'theme' which will be announced at the start of the event. This Game Jam adds an extra challenge: creating a game which can be played in a public space e.g. parks, shopping centres, zoos, you name it!
It will be a fun weekend, but hopefully something more. We want to spark new collaborations to bring gaming into the wider world to new audiences.
Teams
Some people will come with preformed teams, but you can also create a team on the spot. Often preformed teams are open to extra team members.
Times and location
The event is hosted at Game Plus, Canberra's dedicated co-working space for game developers.
Friday 8th: arrive at 6pm for a 6:30pm kick off (it is important to be here for this). The theme will be announced, you will form teams, and start working on your games. The working space will close at 10pm.
Saturday 9th: Working space is open from 9am – 10pm. Continue working on your games and meet other teams.
Sunday 10th: Working space open from 9am – 4pm. The Game Jam Showcase starts at 4pm, finishing at approximately 6pm. The showcase will bring together people from across the local games industry for you to share your work. You can also check out and play all the games that have been developed over the weekend.
It is important that you are at Game Plus for the Friday kick off event and the Sunday showcase. Outside of these times, we encourage you to work at Game Plus, but you don't have to be there for the whole time.
Equipment
Please bring any equipment you require including a computer/laptop and an extension cord.
Food
Dinner will be provided on Friday; lunch on Saturday and Sunday. You are welcome to bring your own food/snacks too. Please let us know about any dietary requirements. Thank you to Inspiring the ACT for providing a grant to cover the catering.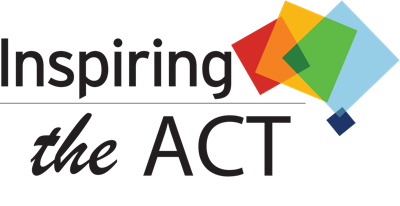 Prizes
We will give out a number of small prizes over the weekend to people who are best involved in the spirit of the Game Jam: we want to see creativity, collaboration and people helping each other out to make great games.
Who is SciGround?
SciGround is a local Canberra startup. We aim to transform public spaces into fascinating science playgrounds using augmented reality. Using a phone or tablet, parents and children can bring the world to life, turning passive screen time into active learning time. SciGround is partnering with local government and shopping centres to deliver special content in their parks and public spaces. By re-inventing these spaces, SciGround will engage children from a young age to spark their curiosity and encourage a love for learning.
We are a social enterprise – we exist to make fun, informal learning more accessible to children no matter where they live. We have partnered with BlueChilli (Australia's largest startup accelerator) to create a demo app (available now in the App Store) and have pilots lined up with public spaces. However we know that there is a huge opportunity here to create an amazing game beyond our demo – it could even look completely different. As well as bringing Canberra's game designers together for a fun weekend, this Game Jam is an early chance for us to meet some potential future employees/collaborators.
Who is Game Plus?
Game Plus is a non-profit collaborative workspace for game developers and related specialist technology start-ups. Game Plus provides a hub for digital entrepreneurs to co-locate, share resources, knowledge, and opportunities. It's also a focal point for government and industry to access a range of specialist expertise in interactive entertainment, simulation and training. Game Plus offers an array of flexible desk options ranging from hot desks to dedicated office suites for small, medium and large companies.
Game Plus' primary vision is to grow the Australian creative digital industry, establish a collaborative network of game and related specialist developers, alleviate identified challenges facing the industry and provide an industry pathway for new, existing and emerging start-ups. These goals are achieved in two tiers, physical spaces (in Canberra and Adelaide) and an industry network.
Further details
SciGround and Games Plus encourage people from diverse cultural and linguistic backgrounds, Aboriginal and Torres Strait Islander people, and same sex attracted, intersex and gender diverse people to attend.
All attendees must be 18 years or over, unless accompanied by an adult at all times.
Teams are invited to share their playable games with other attendees. However you keep ownership of any code and intellectual property you develop.
Any questions? Contact Jarrod: jarrodfn@gameplus.com.au or Andy: andy@sciground.com
Organiser of SciGround Game Jam - design a game in two days!
Game Plus is Australia's first national non-profit co-working space for game developers. Established in September 2016 to support the needs of small independent studios, the space has been custom built to enhance collaboration and innovation. Game Plus currently has locations in Canberra, Adelaide and Sydney.