Description
Delve into the world of some of Australia's deadliest animals, including snakes, saltwater crocodiles and cane toads. It's an exciting time for the Herpetology team, with the launch of their citizen science app FrogID! In this full day program, children meet AM scientists, go behind-the-scenes, try their hand at field work as well as play games and get crafty. Hop to it!
Leave your child in the morning, pick up a scientist in the afternoon.
Ages: 8-12 years
Dates: 19 or 20 April
Times: 9:00 AM – 4:00 PM
Cost: $105 AM Members; $125 Non-members (*Bookings essential)
Meeting Point: Museum Entrance, cnr of William and College Street. Staff will greet group at 9am.
Special Notes: Make sure you sign your child in and out on arrival and departure.
What to bring:
• Backpack with morning tea and lunch
• Water bottle
• Clothing for outdoors i.e. hat, raincoat, walking shoes, sunscreen as lunch will be in Cook & Philip Park opposite Museum.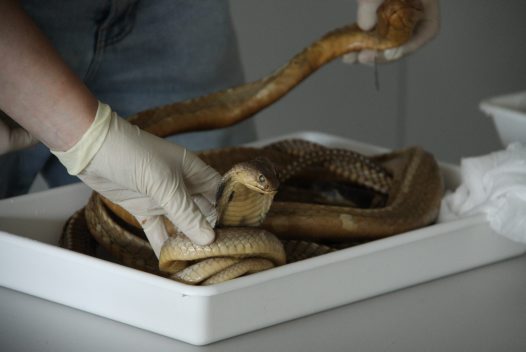 No refunds. Transfers need to be made at least 72 hours in advance, subject to availability and AM staff discretion.
For more info contact kids@austmus.gov.au