Science Trail - Tucker Bush: Creating an Australian Native Edible Garden
Learn how to turn your backyard into an Australian native edible garden with Mark Tucek from Tucker Bush.
About this event
Did you know that most of the edibles we grow in our gardens today were originally imported from overseas? With Tucker Bush edible natives, you can enjoy a backyard full of unique and delicious bush tucker fruits, roots, nuts, seeds and leaves from plants naturally adapted to our climate and soil.
Bush food has sustained generations of Aboriginal peoples for centuries, and today represents a rich and vibrant history in the culture of this land. The Tucker Bush range aims to introduce a truly local flavour to the modern suburban home, working with communities who have unique stories to share.
For adults. Bookings are essential.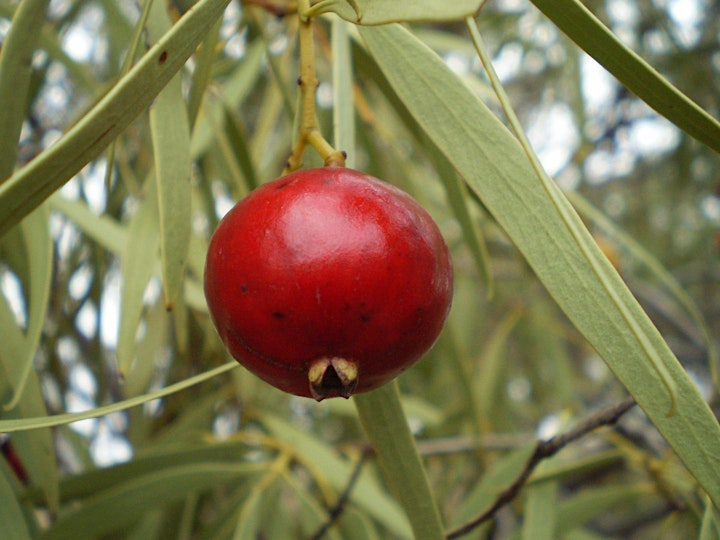 About Mark Tucek
Mark Tucek is a certified horticulturist and nursery professional, having started his career at Kalamunda-based Domus Nursery in 1983, before expanding his knowledge in leading retail garden centres and allied businesses over the next 30 years.Mark founded the Tucker Bush project, first, to popularise and make available native edibles in our modern lifestyle and cuisine — both through home growing and gourmet cooking. Second, to help young Australians grow up with a stronger connection to nature and their food supply. And third, to influence a cultural shift that contributes to preserving Australia's food security and biodiversity through growing species that thrive in our soils and climate.
Visitors to the City's libraries will be required to follow contract tracing protocol and public health measures as specified by the WA Health Department.
FAQs
Is the building accessible? Yes, this event will take place on the ground floor and is fully accessible.
How can I contact the organiser with any questions? For more information, contact Knowledge Centre on 9391 6000. Alternatively, you can email library_queries@gosnells.wa.gov.au
This Inspiring Australia initiative is supported by the Australian Government as part of National Science Week. National Science Week is Australia's annual celebration of science and technology www.scienceweek.net.au

Organiser of Science Trail - Tucker Bush: Creating an Australian Native Edible Garden