Description
We are pleased to present the second event in our series for UNSW Science alumni: Sci-Fi Series – Future Planet.

With each year bringing substantial new feats in scientific exploration and discovery, this series provides fascinating insights into how Science Fiction is fast becoming reality.
You are invited to join us once more at the Australian National Maritime Museum to explore how ground-breaking research is providing scientific insights that empower humans to protect our planet.
As the world changes, scientists are using new technology, data science and experiments to understand, predict and reduce catastrophic impacts on future environments. Our panel of leading UNSW experts will present their work across reefs, weather and technology.
Attendees will have the chance to participate in a Q&A session after the talks and a networking reception with refreshments will follow.
Speakers include:
---
Dean of Science, UNSW Sydney
"The Flying Eyes: How ecologists are using new technology to see hidden worlds"
---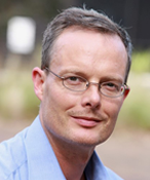 Professor Andy Pitman AO
Director, ARC Centre of Excellence for Climate Extremes
"The day after tomorrow: What does climate change mean for us?"
---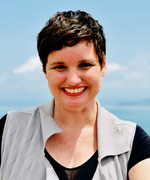 Associate Professor Tracy Ainsworth
Scientia Fellow, Centre for Marine Science & Innovation (CMSI)
"Deep Blue Sea: Solving the coral reefs crisis"