Schools as nurturing environments for mental health
Description
The Research in Educational and Social Inclusion Concentration
invites you to attend a seminar
'Schools as nurturing environments for mental health'
Presented by Professor Colleen McLaughlin PhD
This seminar will offer an alternative paradigm on mental health and schools to the current largely medical one. Colleen will present research on the school's impact and contribution to wellbeing or positive mental health, as well as exploring what the influences of the school's daily practices are on young people's sense of self and agency. She will offer an alternative model for building schools as nurturing environments as well as its evidence base. This is an area of past and current research interest.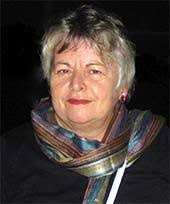 Colleen McLaughlin, PhD
Professor Colleen McLaughlin is Director of Educational Innovation at the Faculty of Education University of Cambridge and team leader of the Education Reform and Innovation group. She has held various leadership roles - Head of Department at the University of Sussex and Deputy Head of Faculty at the University of Cambridge, Faculty of Education before that. She has also been a school teacher and a local authority advisor. She has been involved as an advisor to governments and NGOs on the personal and social dimensions of schooling. And systemic change. Her current interests are educational reform and partnerships for this, the school's role in mental health and wellbeing and teacher research. Her recent research has focused on wellbeing in schools (for the Welsh Government and the Nuffield Foundation); relationships in schools; sexuality and HIV related education in Africa (for the Commonwealth Centre for Education); bullying and pupils with special educational needs and disabilities; counselling in schools; and aspects of personal, social and emotional development in schools. Support for international educational reform is now the major area of work.
Wednesday the 19th of February
3:45pm (for a 4pm start) – 5:30pm
University of South Australia
Mawson Lakes Blvd
Room MM-105