Location
Yahava KoffeeWorks
4752 West Swan Road
West Swan, WA 6055
Australia
A fast-paced barista training experience – designed to give students key insights and training in the skills they need to become a barista.
About this event
This course has been designed to offer students a fast-paced barista learning experience – designed to give each student a key insight and training in the skills they need to become a barista at one of their favourite cafes. Class sizes will be very small to ensure each student gets sufficient hands-on experience at every stage of their training.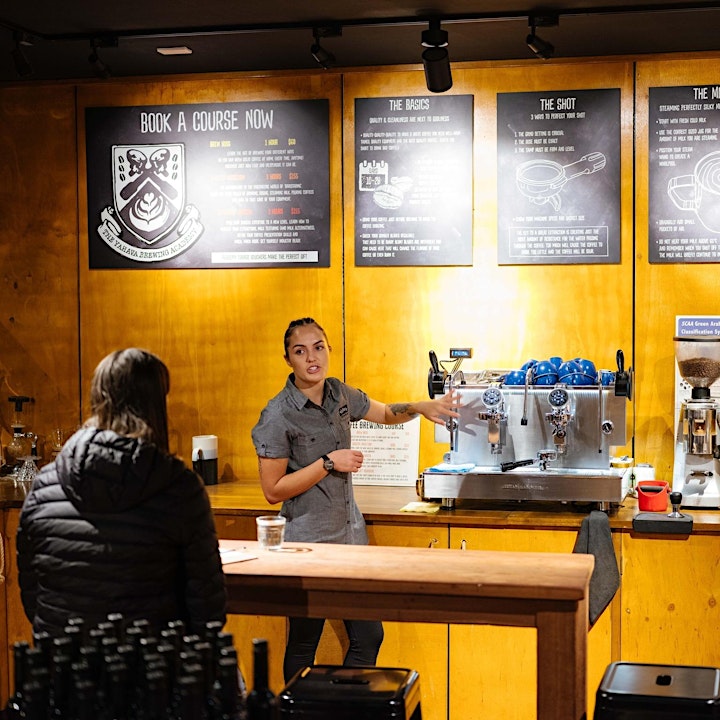 This school holiday exclusive course will cover:
- Learn how coffee is grown, harvested, dried and transported to our door and the importance of ensuring quality all the way through the supply chain.
- Roast a batch of coffee with our professional coffee roasters to give them an in-depth understanding of why roasting coffee is a perfect blend of art and science – each student also gets to take home the coffee they roasted themselves.
- Learn how to taste coffee the way professionals do when developing tasting notes
- Enjoy a complimentary lunch from the Yahava Kitchen and
- Understand the basics of espresso-based coffee making using professional equipment and learning from the same coffee trainers that train our expert baristas.
- Get hands on experience with an espresso machine and learn the fundamentals of extracting great coffee each and every time.
- Starting the journey to perfect milk texturing (frothing), those with a natural ability may develop some basic latte art skills before the day is out.
All students that successfully complete this course receive a certificate of completion indiciating that they have completed Yahava's full-day Barista Intensive Course.
Additionally, all students that successfully complete this intensive course will get the opportunity to do one full extra day of work-experience in the Yahava KoffeeWorks Kafe as a junior staff member, reporting directly to the Café Manager. All hours undertaken will get logged, and a scorecard will be issued to the student upon completion that will provide them with feedback on how they performed in a real café situation. This scorecard can be used in conjunction with their certificate when seeking employment.