About this Event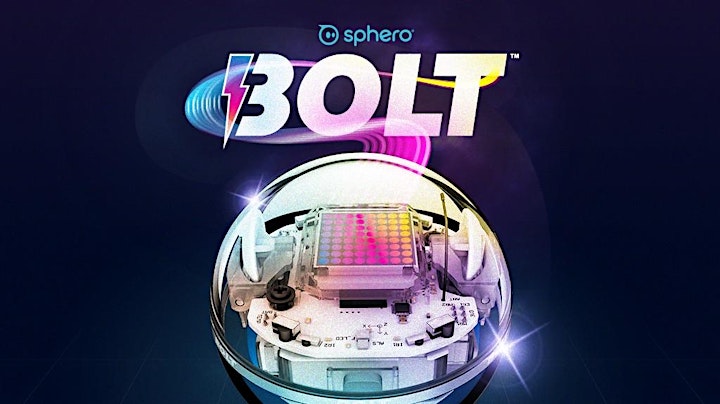 This session is for children aged 6 - 12 years. Children aged 8 and under must be accompanied by parent/guardian.
We will have some fun checking out the new Sphero Bolts. Code an obstacle course or play sphero soccer with these fun, super fast codeable balls.
Bring your own device if you wish, otherwise use on of ours. Download the sphero play app (available on Google Play and the App store).
Important Safety information:We require all participants to be registered, walkins will not be accepted.
All children will have their own device and robot and a dedicated floor space.
Social distancing must be maintained and we request that parents assist with this.
Good hygiene practices will apply during the class and hand sanitising will be required before and after class.
Additional children can not attend, unless they are also registered.
If your child is aged 8 and under we require the parent to attend and request a ratio of one adult per child in this age group.
Important, please do not attend if you are unwell.
Thank you for your cooperation with these requirements. Enquiries to sonya.moon@education.tas.gov.au
#librariestasmania #kingboroughrobotics #createcodeplay
#schoolholidays
This program is generously funded by the Tasmanian Community Fund and supported by Libraries Tasmania.