Another school holidays, another unforgettable seven hour epic Raw Challenge adventure!
About this event
RAW CHALLENGE SCHOOL HOLIDAY PROGRAM
Only $52.50* per child - suitable for ages 10 to 17
Who wouldn't have fun?
Take on the Raw Challenge winter WET course with the Raw Team! Meet new friends and work together to conquer some of Australia's most EPIC obstacles on the Raw Challenge course whilst having a whole lot of fun at the same time!
Our focus is safety, FUN, communication, FUN, connection, FUN, teamwork and FUN!
What's included:
• 2-2.5 hour Raw Challenge WET course with 30+ obstacles included
• Lunch (sausage sandwich and soft drink) - If your child does have food allergies, could you please pack their own food for the day?
• Raw Challenge medal and headband
• A whole lot of laughing and smiling
What they need to pack:
Suitable clothing that can get muddy (including laced enclosed shoes), a change of clothes , a towel, water, sunscreen and a whole lot of energy!
Drop off: 8.45am at the Raw Challenge grounds (located at the back of The Doylo car park)
Pick up: 1pm pick up and sign out from the Raw Challenge grounds
Can you please bring a signed waiver along with you on the day for your child? They are available to download from rawchallenge.com.au - or you can copy and paste this link - https://www.rawchallenge.com.au/wp-content/uploads/2020/10/Raw-Challenge-Waiver-2020.pdf
*Price does not include ticket processing fees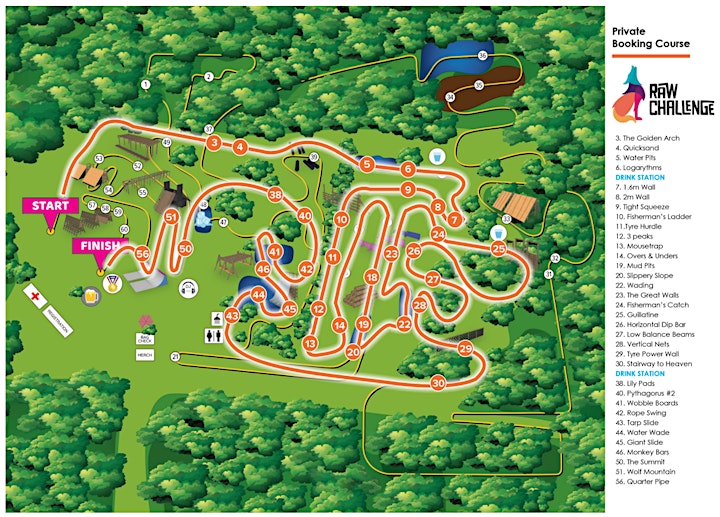 Organiser of School Holiday Program - 13 January (10 to 17 years of age)