School Holiday: Creative Jam with Advanced Virtual Reality(8 Limited Seats)
Join us to unleash creativity with the latest Virtual Reality technology & Highest-quality learning program by immersive education pioneers
About this Event
Creative Jam with Advanced Virtual Reality is the first and only school holiday program in Sydney that a participant can:
Learn and experience the latest Virtual Reality technologies married with noval creative processes
Understand the future - how the immersive technology trend will shape the way we learn, work and create
Prepare young minds with curiosity and maturity to become the creator of this exciting future
Only 8 seats are available as we focus on delivering the best quality program for each participant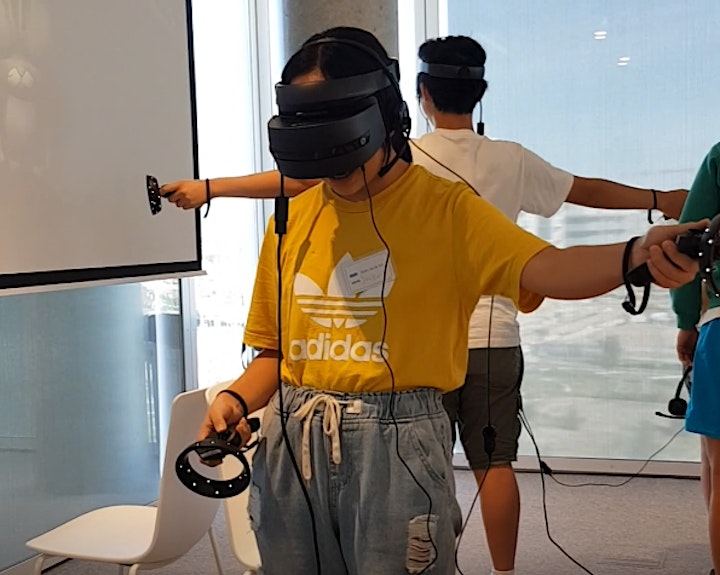 Session 1: Virtual World Creation and Publishing
9:30 am - 12:30 pm
What is immersive 3D internet? Why will it, in the near future, change every aspect of our life, study and work? How young creators can seize opportunities to be the technology leaders of tomorrow?
The participants will, through a team project, design a 3D virtual world and learn
about the state-of-art immersive 3D internet
how to create and customize their own 3D Aviators for the virtual world
how to create 3D models inside Virtual Reality
how to create virtual scenes and share them with anyone on the internet
how to access the virtual room within or outside Virtual Reality
how to use your 3D model and Avatar in the created virtual environment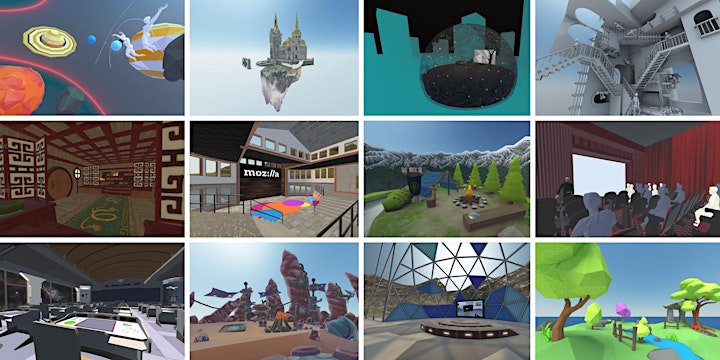 Session 2: Virtual Reality based Storytelling, Animation and Video Production
1:30 pm - 4:30 pm
Interactive Virtual Reality enables a whole new way of telling stories and created 3D animated movies.
The participants will, through a team project, design, produce an animated movie and learn
how to control (e.g., express emotions) and bring virtual characters to life inside Virtual Reality
how to create and manage virtual props and sets for filmmaking
how to perform multiple characters inside Virtual Reality
about film language and camera shots
how to use Virtual cameras to record the performance
how to produce the recorded animation videos
FAQs:
Who is this workshop for?
Age group: 11 ~ 18 years old
Interested in 3D world-building games (e.g., Minecraft)
Interested in 3D animations
Love creating art, making and inventing
Enthusiastic about digital technologies
What to bring?
What is the learning approach?
We are not fans of lecturers but believe in real learning happens in playful, hands-on, project-based creative activities.
Price:
$169 + $29 VR kit for viewing the VR creation after the workshop
Early Bird price:
$169, the $29 VR kit will be given for free. Early Bird sale finishes on 14 December.
Creative Kids voucher:
You can redeem your Creative Kids voucher with us. Please send your child's name, DOB and voucher number to alex.huang@aieaworkshops.org or 045206 2135. You will then be sent a code to pay the remaining balance.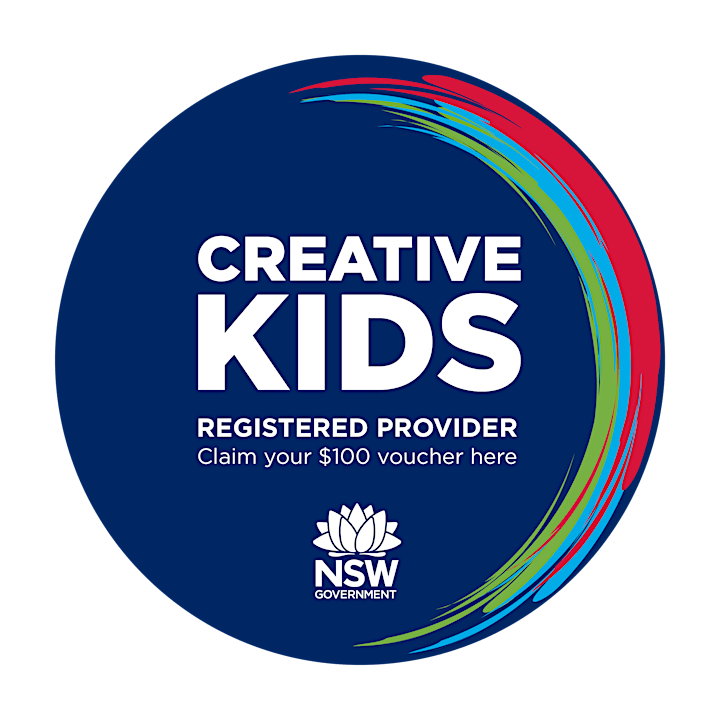 About AIEA:
We are proudly to be the first educational organisation in NSW that carries out research, development and delivery of workshops in immersive education. Since 2017 we have served more than 2000 children, young people and adults at public libraries, schools, community centres and council hosted public events. We are the official learning program provider at 12 local councils in NSW (including The Hills Shire Council where this workshop will take place).
AIEA's school holiday programs aim at democratizing disruptive technologies (specifically with Virtual Reality, Augmented Reality and Artificial Intelligence) and equipping the next generation with the knowledge and skills for the future job market.
AIEA also provides Virtual Reality programs to NDIS providers to help people with special needs experience things that they can never do in real life to improve their learning and quality of life.
As a not-for-profit organisation, our mission is 'Empower 1000 dreams' with immersive learning media and technologies following the pedagogy of constructionism - a legacy of Seymour Papert, father of digital-based learning.
Our Facebook page: www.facebook.com/ImmersiveEducationAcademy
Our website: www.aieaworkshops.org
If you have any questions feel free to contact Alex with email alex.huang@aieaworkshops.org or phone 0452062135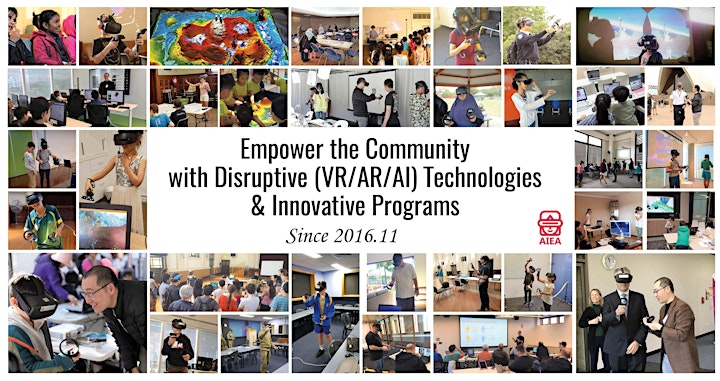 Typical feedback about our workshops: