School Holiday: Creative Coding with Virtual Reality Holiday Camp
Become a creative magician with coding and Virtual Reality; learn to create Virtual Worlds, 3D stories, animations and share with the world!
About this Event
Creative Coding with Virtual Reality is the first and only school holiday program in Sydney that a participant can:
Understand the future - how the immersive technology trend (e.g., Virtual Reality) will shape the way we learn, work and create
Learn to become the creator of this exciting future by equipping the essential skills of 3D design and coding
Expand horizons and discover the creative process of 3D media production with playful, project-based learning activities
Limited spaces available as we focus on delivering the best quality program for each participant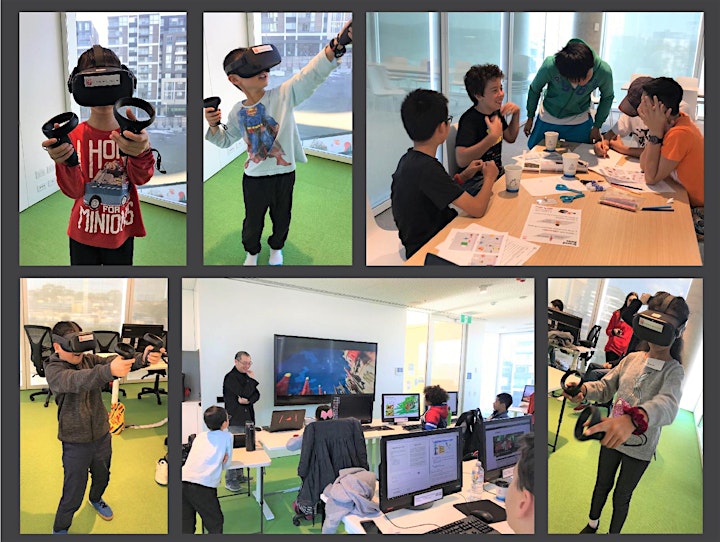 Program Structure
Morning Session:
Introduction - Virtual Reality and 3D media production
Introduction - how to code a virtual world
Inspiration - 3D stories and virtual world demos
Morning Tea
Project Start - students team up and project kickoff
Define & Ideate 01 - team meeting and virtual world design
Prototype 01 - 3D navigation, 3D models, animations and virtual world prototype
Introduction - publish your design with immersive technologies (e.g., Virtual Reality)
Showcase 01 - team prototype showcase
Lunch Break
Afternoon Session:
Define & Ideate 02 - team meeting and design polish
Prototype 02 - more on 3D animations, advanced techniques and virtual world design
Showcase 02 - team prototype showcase
Introduction - 3D coding and animation
Afternoon Tea
Define & Ideate 03 - team meeting and design polish
Prototype 03 - adding animations with 3D coding
Showcase 03 - project completion and showcase
Note: Off-screen mini breaks are carried out every 20 - 30 minutes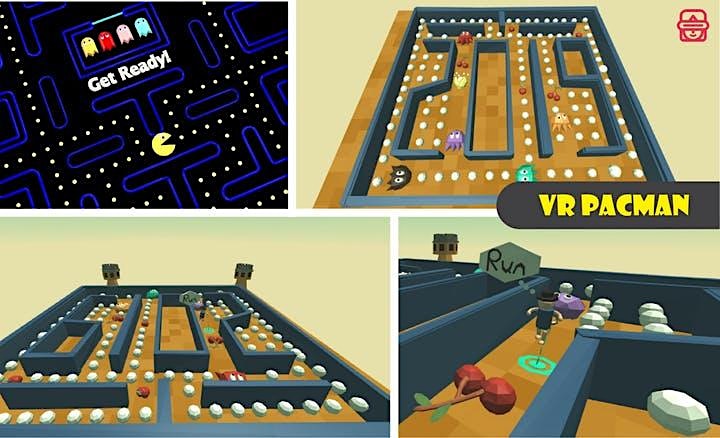 FAQs:
Who is this workshop for?
Age group: 7 ~ 12 years old
Both girls and boys are suitable
Interested in 3D world-building games (e.g., Minecraft)
Interested in 3D animations
Love creative design and invention
Enthusiastic about digital technologies
What to bring?
Morning tea, Lunch and drinks
What is the learning approach?
We are not fans of lecturers but believe in real learning happens in playful, hands-on, project-based creative activities.
Do you have a Covid Safe Plan?
We have registered with the NSW government as a COVID Safe Business and adopted a strict Covid safe plan and worked out with Ryde Council to minimize the risks for participants. Specifically, we have:
Temperature check
Sanitising stations
Masks for teachers and students (if required)
Social distancing policy in all activities
Note: we also have a 100% refund policy if the workshop is delayed or cancelled due to the increased restrictions.
Price:
$135
Creative Kids voucher:
You can redeem your Creative Kids voucher with us. Please send your child's name, DOB and voucher number to alex.huang@aieaworkshops.org or 045206 2135. You will then be sent a code to pay the remaining balance.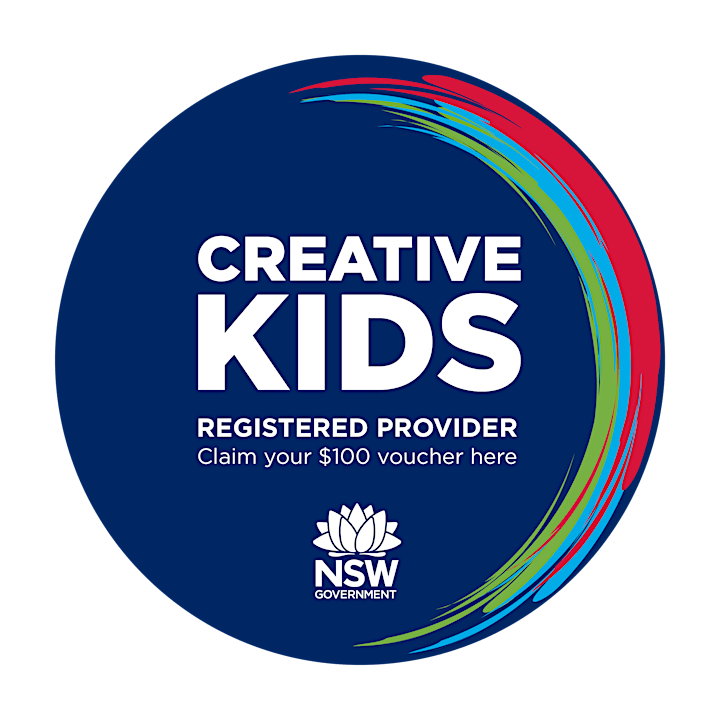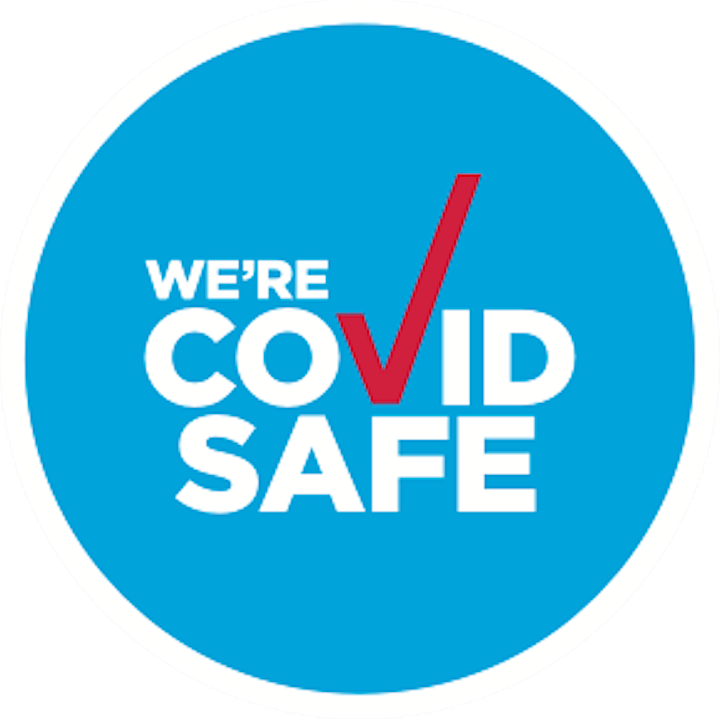 About AIEA:
We are proudly to be the first educational organisation in NSW that carries out research, development and delivery of workshops in immersive education. Since 2017 we have served more than 2000 children, young people and adults at public libraries, schools, community centres and council hosted public events. We are the official learning program provider at 12 local councils in NSW (including The Hills Shire Council where this workshop will take place).
AIEA's school holiday programs aim at democratizing disruptive technologies (specifically with Virtual Reality, Augmented Reality and Artificial Intelligence) and equipping the next generation with the knowledge and skills for the future job market.
AIEA also provides Virtual Reality programs to NDIS providers to help people with special needs experience things that they can never do in real life to improve their learning and quality of life.
As a not-for-profit organisation, our mission is 'Empower 1000 dreams' with immersive learning media and technologies following the pedagogy of constructionism - a legacy of Seymour Papert, father of digital-based learning.
Our Facebook page: www.facebook.com/ImmersiveEducationAcademy
Our website: www.aieaworkshops.org
If you have any questions feel free to contact Alex with email alex.huang@aieaworkshops.org or phone 0452062135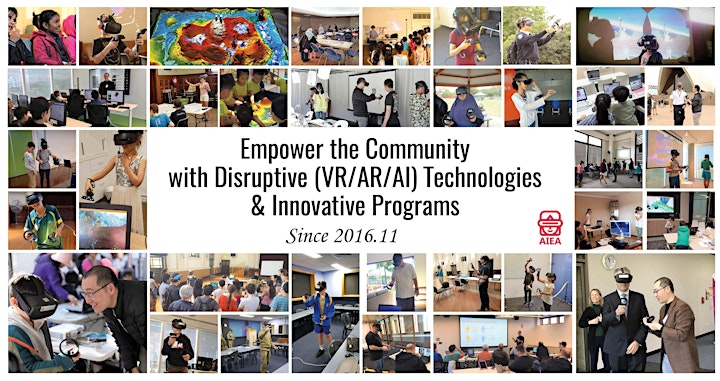 Typical feedback about our workshops: