School Holiday AI Camp Day 2: Machine Learning and Bush Firefighting Robot
About this Event
This 2-day school holiday camp aims to help children and teenagers (10 ~ 18 years old) to not only unveil the myth of Artificial Intelligence but also learn to harness its superpower to be the creators and leaders of the future.
The first day equips participants with the essential knowledge and skills on the Future of Art Generation, AI-Based Personal Computing and Self-driving Car with a playful, hands-on approach. Event page and details are here.
The second day (this workshop) highlights the application of artificial intelligence and robotics on fighting with bush fires, save people and animals' lives and introduce the skills and knowledge in building such applications.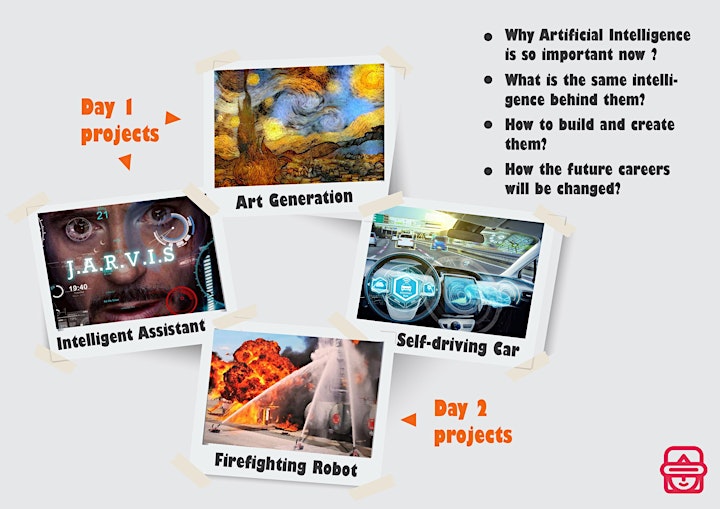 Bush fires are an increasing issue in Australia, and our current solutions are inadequate. Resources are already stretched, and we need new solutions for this problem!
In Day 2, participants will help find solutions using Robotics and Artificial Intelligence.Our vision is that every house will have its own rescue robot called a FireBot to help put out fires and assist with rescues.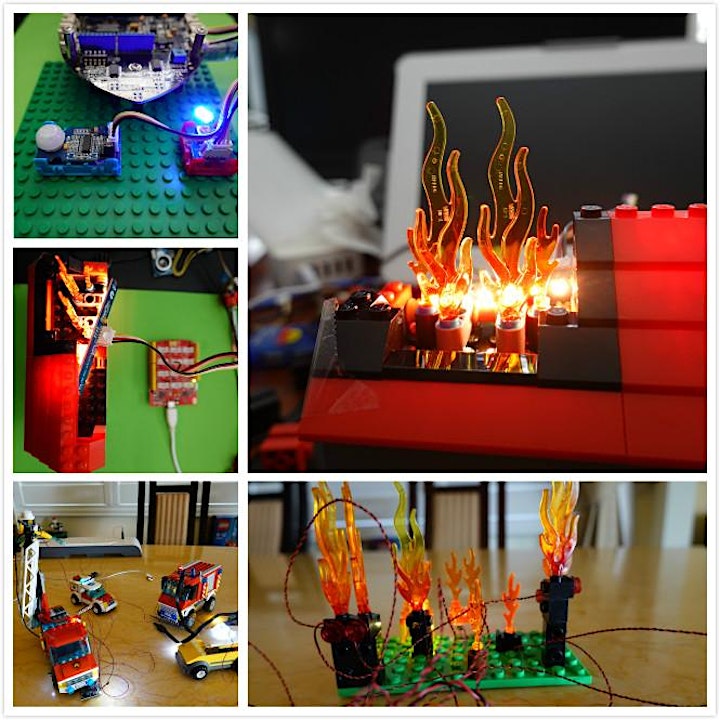 Students will start with a simple robot and program it to get to the fire. Their robot can be configured as a rescue robot to detect people or a fire. It can assist a police car to help manage traffic too.
A test mat with black lines for navigation will be used to simulate a rural fire scene. Students will help design and create the bush fire scene using Lego and lights to simulate a fire.
Students in teams of two will explore alternative solutions for controlling their FireBot from simple sensors like a people sensors, flame, smoke and air quality sensors to more complex solutions using AI and machine learning to recognise flames, people and manage traffic.
Day 2 of this AI camp will use Jetson Nano, the smallest yet very powerful AI computer designed by NVIDIA. It enables multiple neural networks in parallel for applications like image classification, object detection, segmentation, and speech processing.
Lead Facilitator:
Lead Facilitator Philip Mallon is a leading expert in intelligent transportation, robotics and engineering. Philip has 40+ years of experience in working, leading and delivering major, real-world STEM projects at Westmead Hospital and NSW government (e.g., T Ways for Sydney, Flashing lights at School Zones in NSW). He was also a Lecturer and Engineering Manager at UTS teaching STEM subjects.
Class Size:
- Maximum 10 participants to ensure the high quality of this workshop
Experience level:
- No previous coding or robotics experience required. Just bring your curiosity!
What to bring
- Please bring your own lunch, drinks and snacks.
Cost and payment
- $110 (for 1 day)
- $200 (for 2 days, 10% off)
- AIEA is a registered Creative Kids provider. You can use your $100 Creative Kids Voucher for this program. Please email the name, voucher number and DOB to alex.huang@aieaworkshops.org to redeem your voucher. You'll then be sent a code to pay for the remaining balance.
Questions
For any inquires, please contact Program Manager Alex Huang on 0452062135 or alex.huang@aieaworkshops.org
Typical feedback of AIEA learning workshops: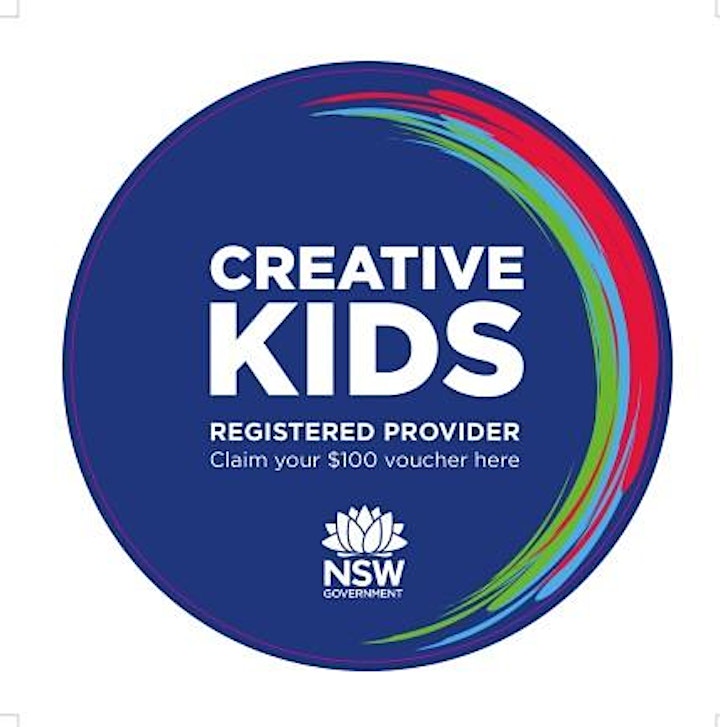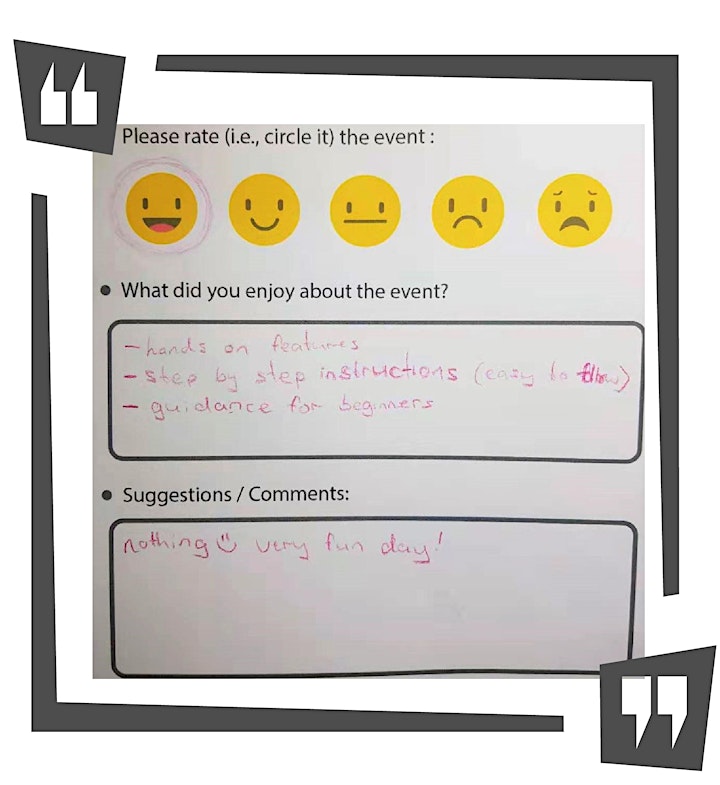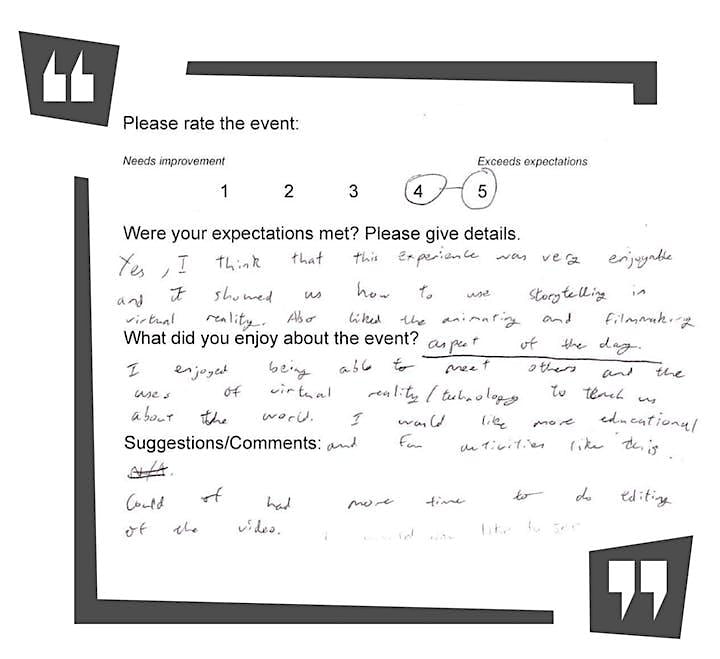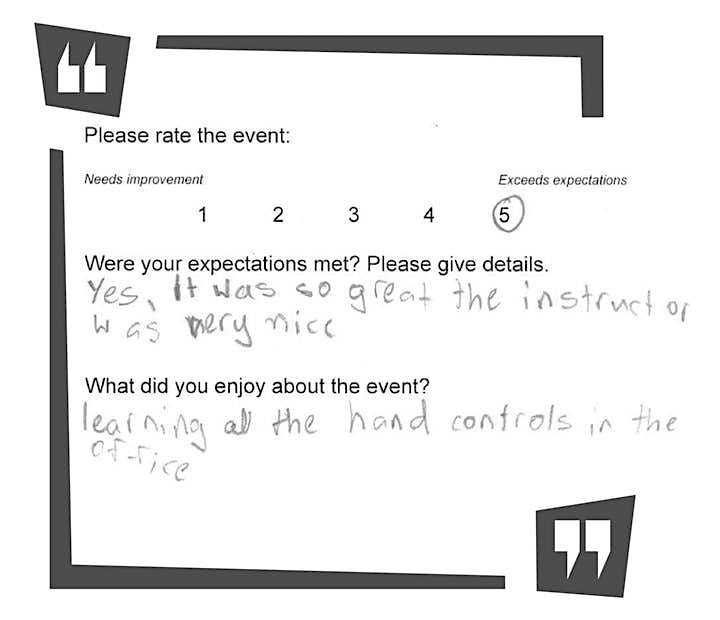 About AIEA:
Australian Immersive Education Academy (AIEA) is a not-for-profit organisation that provides Virtual Reality, Artificial Intelligence and other disruptive technologies based learning workshops around NSW, e.g., 11 city councils including 20 public libraries in NSW.
AIEA's school holiday programs aim at democratizing disruptive technologies and equipping the next generation with knowledge and skills for the future job market.
AIEA also provides Virtual Reality programs to NDIS providers to help people with special needs experience things that they can never do in real life to improve their learning and quality of life.
The mission at AIEA is 'Empower 1000 dreams' with immersive learning media and technologies following the pedagogy of constructionism - a legacy of Seymour Papert, father of digital-based learning.
Our facebook page: www.facebook.com/ImmersiveEducationAcademy
Our website: www.aieaworkshops.org