SCC Ride for a Reason 2013 Registration Form

Saturday, 28 September 2013 from 6:00 am to 5:00 pm (AEST)
Event Details
Sydney Cycling Club Ride for a Reason 2013

Since 2007, the annual SCC charity event Ride for a Reason has raised over $260,000 for Bowral's Tulip Time Festival and its chosen charities. This year's Ride is in aid of youth charity CanTeen, supporting young people living with cancer.

The Ride for a Reason is not for the faint-hearted. It is a challenging 165 km from Centennial Park to Bowral, via the Royal National Park, Wollongong, the spectacular 11 km climb of Macquarie Pass and through the Southern Highlands. Participation is open to cycling clubs and other keen cyclists from all over Sydney.
The event is not a mass ride nor a race. It is a safe and enjoyable ride with bunches of approximately 15-20 riders according to ability, regrouping at the top of all climbs. Please indicate your preferred bunch on the Registration form. NB: If you are finding it hard to stay with your bunch you may be asked to drop back to a slower bunch. Nobody gets left behind! All bunches will have at least two Ride Captains.
The event is organised by volunteer members of SCC with support cars for each bunch as well as mechanical and medical support throughout the Ride. There are a number of refreshments stops along the way with most bunches reaching Bowral by 2 pm to participate in the Annual Tulip Time Street Parade. At the finish the Lions Club of Bowral rewards everyone with a BBQ at Bradman Oval.
Payment

The entry fee is $100 plus $8 postage for your jersey (see below) if you register before 13 September (late entries $120), which we ask all riders please wear on the day.

NB: All non-Cycling Australia members must also pay the $5 insurance fee for the 165 km Ride to Bowral on 28 September 2013.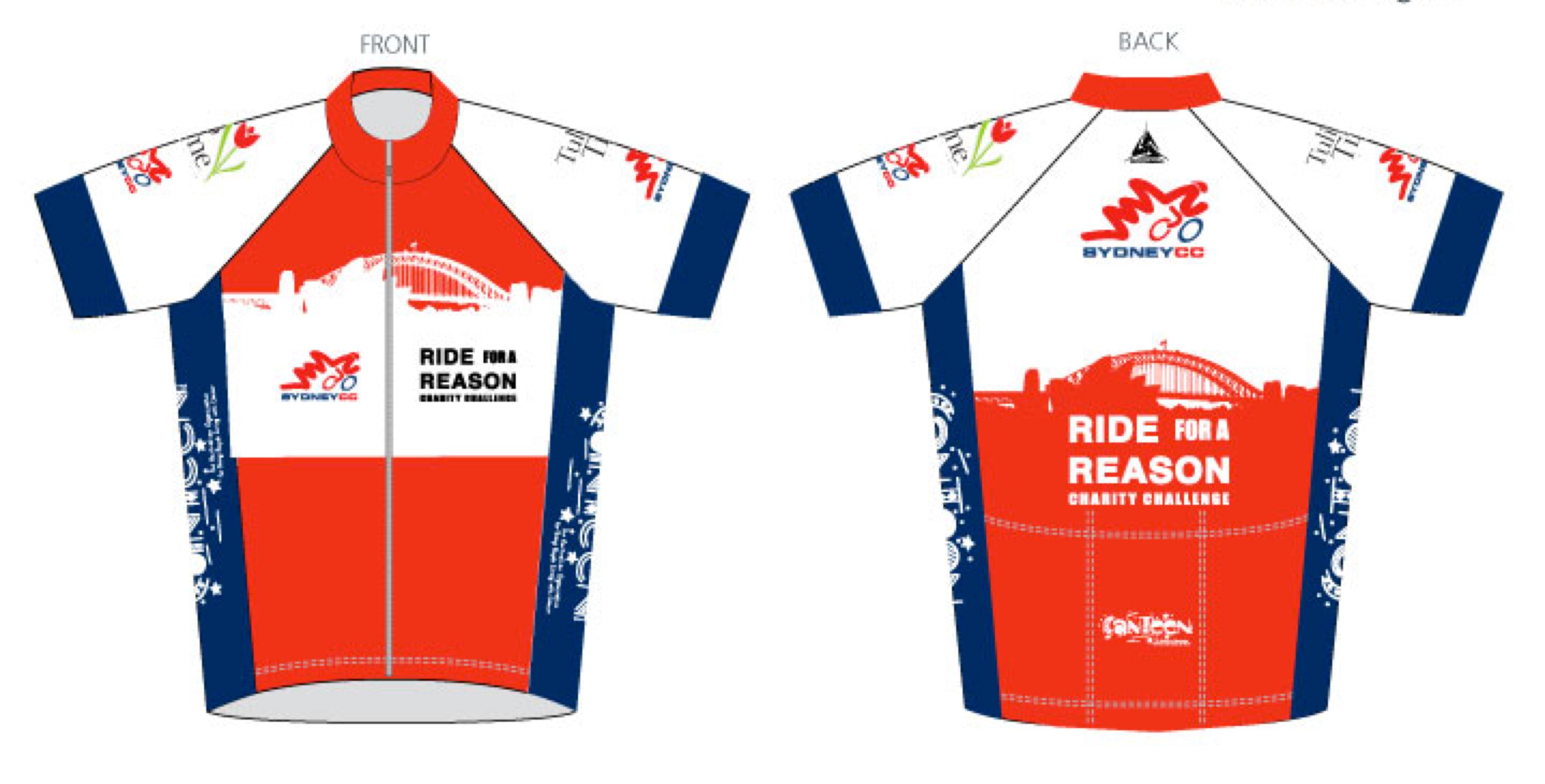 Organiser
One of Sydney's leading cycling clubs since 1978, now with nearly 500 members
www.sydneycyclingclub.org.au
events@sydneycyclingclub.org.au