SCC Presents "Starting a food business from home"

Saturday, 9 August 2014 from 2:00 pm to 5:00 pm (AWST)
Event Details
If you've ever thought of starting up a food business from home then this 3 hour workshop is for you!
We have 2 amazing local businesses who are keen to share their experience and give some advice to those of you thinking of starting up! As a part of this workshop you'll get a glass of bubbles on arrival, delicious platters of nibbles, time with Athanae (Green Smoothie Co.) and Yvonne (Red Hot Spatula) who will pass on valuable info and insights, plus time for chatting and networking at the end! They've both had loads of experience in previous successful careers, until they decided to follow their passions and become their own boss! 
Meet our gorgeous hosts;
Red Hot Spatula is headed by Yvonne Bleach, not chef by trade but definitely a cook by heart. Having learnt the finer points of cooking sitting on her grandmother's kitchen bench, her youth revolved around the many food-centric businesses her family was involved in as well as a multitude of gastronomic family feasts. Somehow, her career always veered into the foodie direction. Her first job was as a journalist working for ELLE magazine in Singapore and taking care of the lifestyle beat meant she had to write many a food and restaurant review as well as work with star-chefs to pull together the cuisine pages. After ELLE, more food entered her way when she worked for a luxury hotel group and helped in launching a series of bars and restaurants. Working in these environments opened many a professional kitchen door where she had the opportunity to be privy to many a masterchef kitchen, learning tips and tricks from the experts.
Leaving the rat race behind in Singapore she settled down in Perth. Realizing that there are heaps of foodies in Singapore but a definite gap in the market for the type of food she can bring to the table, Red Hot Spatula was born. Since its inception Red Hot Spatula has entertained the local Perth tastebuds as a catering company as well as roving caterers at food festivals and special events.
RHS in action! (Photo c/o of Foodie Cravings)
The story of Green Smoothie Co. is one of two halves coming together in a perfect fit. One half of Green Smoothie Co. is passionate about business, but the kind of business that makes people's lives easier. The kind of business that's simple and honest, and the kind of business that saves people time (he loves efficiency). The other half of Green Smoothie Co. is a former journalist with a creative soul and a love of healthy food, keeping fit and learning more about how to connect mind, body and soul (she's starting her yoga teacher training soon). Together they are a match made in wellness heaven.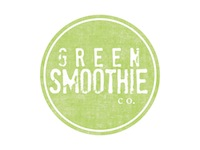 NOTE: Please get in touch with me if you have any allergies or dietary requirements, so I can cater for you appropriately! Also if you can't/don't drink alcohol you will have a delicious substitute!
When & Where

Kookery Pty Ltd
269 Rokeby Rd
Subiaco, WA 6008
Australia

Saturday, 9 August 2014 from 2:00 pm to 5:00 pm (AWST)
Add to my calendar
SCC Presents "Starting a food business from home"