Are you ready to grow? The Scaling Up Business Growth Workshop empowers you to accelerate profitable growth using a proven framework.
About this event
The world-renowned Scaling Up Business Growth Workshop has empowered more than 40,000 executives and their leadership teams to scale up smarter and accelerate profitable growth using a time-tested and results-driven methodology.
Attract and keep the right PEOPLE
Create a differentiated STRATEGY
Drive flawless EXECUTION
Have plenty of CASH
In just one day, you will learn the essentials that make the Scaling Up system work quickly. Learn best practices through engaging lectures, hands-on exercises and group discussions.

With keynote speaker: Alan Miltz: Cash Flow Story & Power of One Founder
Alan helps business leaders like you understand the full financial picture of your business in a simple, non-threatening way. Alan wants to help you move toward simplicity and effectiveness and away from complexity and confusion.
Alan has been a leading presenter at the CEO Syndicate in Australia for many years. Alan is a highly recognised speaker and a keynote presenter for the Entrepreneurs Organization including presentations at the EO Universities in Tokyo, Berlin, Barcelona and at their executive education program that takes place in Boston, MA, USA. Alan was rated best speaker at the EO/MIT Entrepreneurial Masters Program in 2019.
WHO SHOULD ATTEND?
Owners and leaders of small to mid-sized businesses, seeking to increase their profits (typically $2m-$200m revenues).
Leaders who value growing themselves are also determined to really scale the business.
Lifelong learners and those hungry for best practices and cutting edge thought leadership.
Leaders who want to develop their team—and know they can't do it alone – and are willing to invest in an outside resource for help. To maximise results and return on investment, we encourage leaders and senior teams to attend together.
WHAT YOU'LL LEARN IN THE WORKSHOP:
How to create a company strategy that dominates your industry
How to create a winning team that is happy and aligned with your vision
How to develop systems and processes that run without drama and drive industry leading profitability
How to generate consistent sources of cash to fuel the growth of your business
ALL WORKSHOP PARTICIPANTS WILL RECEIVE:
Detailed workbook with information and examples of the concepts presented
A copy of the book, Scaling Up, written by Verne Harnish
One-Page Strategic Plan and other actionable tools to help grow your business
Full day of training with a Certified Scaling Up Coach
Opportunity to connect with other CEOs and Senior Executives
SCHEDULE:
Date: Thursday January 13th
From 9:00 am to 5:00 pm (doors open at 8:30 for registration).
Lunch will be served.
TESTIMONIALS:
Hear what our CEO alumni are saying about Scaling Up:
"Fast-growing companies – not small ones or big ones – create almost all the jobs and innovation in our economy, and Verne has been an invaluable guide to leaders of such companies, like me, Scaling Up helps us put in place the disciplines critical to building a significant business." - Graham Weston, Chairman and CEO, Rackspace
"I was in a YEO Forum with a guy who took his company from $7 million to $40 million; after hearing his repeated references to Verne Harnish, I finally attended the Rockefeller Habits workshop. Without ever going, I would still be running a mom and pop operation, and hating my job!" - Scott Nash, CEO, MOM's Organic Market
"Learning and implementing the Rockefeller Habits with Gazelles International tools into Taurus Group has made a huge difference in the clarity of direction, focus on the right priorities, improved communication within the business and faster execution. This has resulted in strong revenue growth, stronger cash flow and a very large improvement in net profit. I consider this a must for any leadership team looking to grow its business." - E. Wayne Bailey, Director, Taurus Group Limited, New Zealand
"Three years ago we began the process of evaluating our team each quarter under the guidance of our Gazelles International Certified Coach…Two years later, we can proudly say with confidence that these processes have made significant, measurable improvements in our company, our culture, and our results." - Heidi Piper Schultz, Owner & Vice President, Corwin Beverage
"Recordsforce has been using Gazelles for a year and a half and we love it! It has made an amazing difference for me as CEO to have a real methodology for running my business." -Bill Becker, President, Recordsforce
"I spoke to a group of CEOs and told them they needed to attend a Rockefeller Habits workshop and if they did not love it I would pay for their attendance!" - Dwight Cooper, CEO, PPR Healthcare Staffing
"We attempted to apply the Habits by ourselves, but then we decided to sign up for a Rockefeller Habits workshop and started working with a certified Gazelles coach. The results have been phenomenal. As a result of our success, I now actually have the time to work on my business (and myself). Thanks to Gazelles for being a huge part of our success at P2P!" - Dan Rogers, President & CEO, Point to Point Transportation Services, Inc.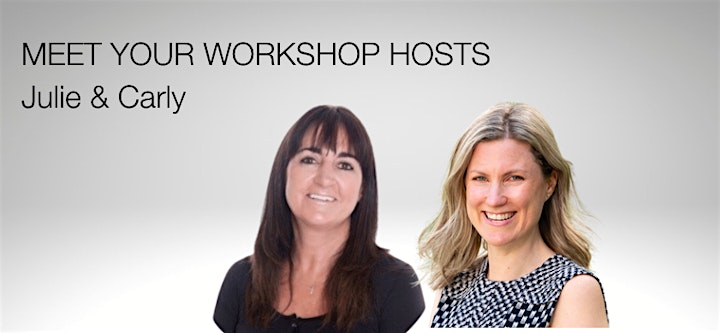 Led by Coaches Carly Cohen and Julie Milnes, this workshop will get your team aligned and will accelerate growth!
Julie Milnes
Julie has been a CEO and Business Coach since 1990.
Over the course of her career she has gained a wealth of experience successfully managing teams and scaling businesses both in Australia and globally.
She is driven by a relentless passion to liberate human potential and has coached and advised thousands of business leaders across a wide range of industries over the past 25 years.
Julie became a full-time CEO at Metalicus in 2000. She managed to scale Metalicus over a period of 8 years from a $3 mill turnover company (with 5% EBITDA) to a turnover of $32 mill with $12 mill EBITDA until it's sale to a Private Equity company in 2008 for $50mil.
Julie started her own skincare business in 2013 called Bodishape which she manufactured and sold on Amazon USA reaching Number 1 selling skincare product for more than 3 months which she subsequently sold.
Carly Cohen
A successful business builder with over 15 years' experience running a highly successful events business.
Carly's purpose is to dramatically improve the profits of businesses and enrich the lives of business owners. She helps businesses achieve their goals and grow to heights they didn't know were achievable.
Carly built over 350% growth in revenue as Director of Maple Event Group and steered the group to rank 7th in the Australia's top ten 'Best Places to Work' list. Her business strategy and operations success have been featured and published in case studies by both Brad Giles, 'Made to Thrive', and Claire Harrison 'The CEO Secret Guide to Managing and Motivating Employees'.
EVENT INFO
Contact: Carly Cohen
Email: carly@carlycohen.com.au
Phone: 0411 231 624