Jacqueline Harvey is zooming in to share some bookish good cheer with those of us lockdown :)
About this event
The Little Bookroom is celebrating 60 years, and Puffin Books are turning 80! We're proud to jointly present this series, to mark and milestones, and provide good cheer to everyone in lockdown.
This Saturday Session will be engaging fun for young readers aged 8-years+ (and their grown-ups)!
You will be emailed the Zoom Meeting link 48 hours before the event, and again 1 hour before the event (possibly even more times).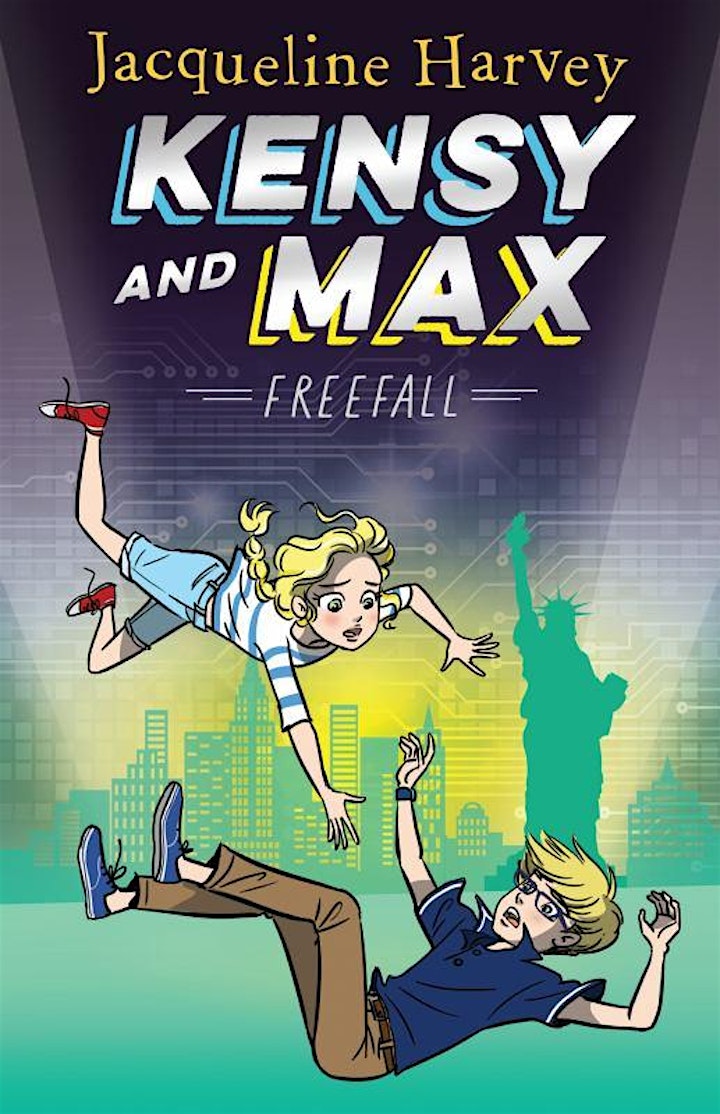 Kensy and Max are back for another action-packed spy-adventure...
Back at Alexandria with their friend Curtis Pepper visiting, Kensy and Max are enjoying the school break. Especially when Granny Cordelia surprises them with a trip to America! It's meant to be a family vacation but the twins soon realise there's more to this holiday than meets the eye - the chase for Dash Chalmers is on!
Jacqueline Harvey worked in schools for many years but has had a passion for storytelling since she was a child.
She is the author of the popular Alice-Miranda and Clementine Rose series, which have sold over one million copies in Australia alone. Her books have received numerous short-listings and awards while her picture book, The Sound of the Sea, was a CBCA Honour Book.
Jacqueline speaks to thousands of young people at schools and festivals around the world, and says the characters in her books are often made up of the best bits of children she's met over the years. While she is not a twin, like Kensy and Max she does have excellent powers of observation and has always thought she'd make a great spy.
Jacqueline lives in Sydney and is currently working on more Kensy and Max and Alice-Miranda adventures, and some exciting new projects too.
Organiser of Saturday Session with Jacqueline Harvey