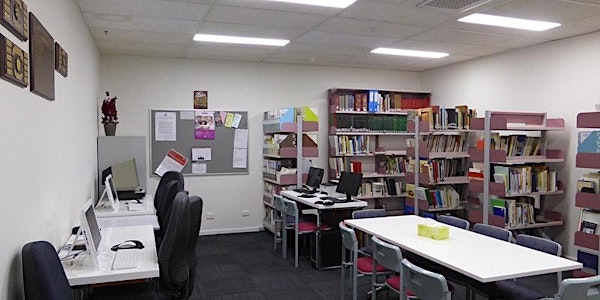 Saturday morning research room sessions February 2022
Location
Lorraine Taylor Research Room
1/65 Berwick-Cranbourne Road
Cranbourne, VIC 3177
Australia
Two hour session for members or visitors.
About this event
All members and visitors to the Lorraine Taylor Research Room must:
sign in using the Service Victoria app and show our duty volunteer proof of vaccination plus sign our sign-in book (telephone number required)
wear a mask
maintain social distancing at all times
We have an initial limit of two people plus the volunteer on duty. Please be aware that the kitchen facilities will not be available - but there's an excellent cafe on site.
Bookings are essential - no one will be in attendance if there are no bookings for the session. One session per day is available to members and visitors.