Over four weeks learn sashiko stitching skills, create three beautiful cushion covers, and establish a regular craft practice for wellbeing.
About this event
Sashiko is a beautiful old form of embroidery from Japan and a wonderful introduction to the craft of hand stitching.
Cushion Club provides an opportunity over four weeks to learn sashiko stitching skills, create three beautiful cushion covers, and establish a regular craft practice for wellbeing.
In this weekly class you will learn the skills needed to get you started with sashiko. Topics covered will include:
• stitching technique with a long sashiko needle and thimble,
• how to prepare your threads
• how to draft patterns from scratch
• how to use chaco transfer paper
• an introduction to the history of sashiko and its relevance today.
A new cushion stitching pattern will be introduced each week over the first three weeks. We will draft the pattern onto fabric and begin the stitching which will be completed at home. There will be no pressure to complete the stitching within a certain time frame. This will be your stitching time to be enjoyed at your pace. The final class will provide an opportunity to complete your cushion covers and will include an introduction to hitomesashi (one stitch sashiko).
Sewing the cushion covers together is very simple, suitable even for beginners. If you do not have access to a sewing machine, you can use the sewing machine available in class or Vicki will show you how to sew the cushion covers together by hand.
No embroidery, craft or sewing experience is necessary. Beginners are most welcome!
All materials will be provided.
The classes will be held every Tuesday 6:30-8:30pm for four weeks starting August 24th.
What you get
A sashiko kit consisting of 100m of thread, two sashiko needles and a Japanese leather thimble.
A fabric pencil
Chaco transfer paper
Linen fabric and patterns to complete three sashiko stitched blue and white cushion covers 41cm x 41cm. Backing fabric also supplied. (Participants will need to purchase their own cushion inserts).
Instructions on how to draft sashiko patterns from scratch. This will enable you to size them appropriately for your own personal projects and adjust the scale. Written notes will be provided.
Written instructions for how to sew together the cushion covers.
An opportunity to learn stitching skills in a relaxed and supportive environment and to experience the benefits of a regular craft practice.
What to bring
Your enthusiasm for learning a new craft!
If you have a favourite pair of embroidery scissors, bring them along.
Please note this class is located in a cosy upstairs loft. There is no disabled access.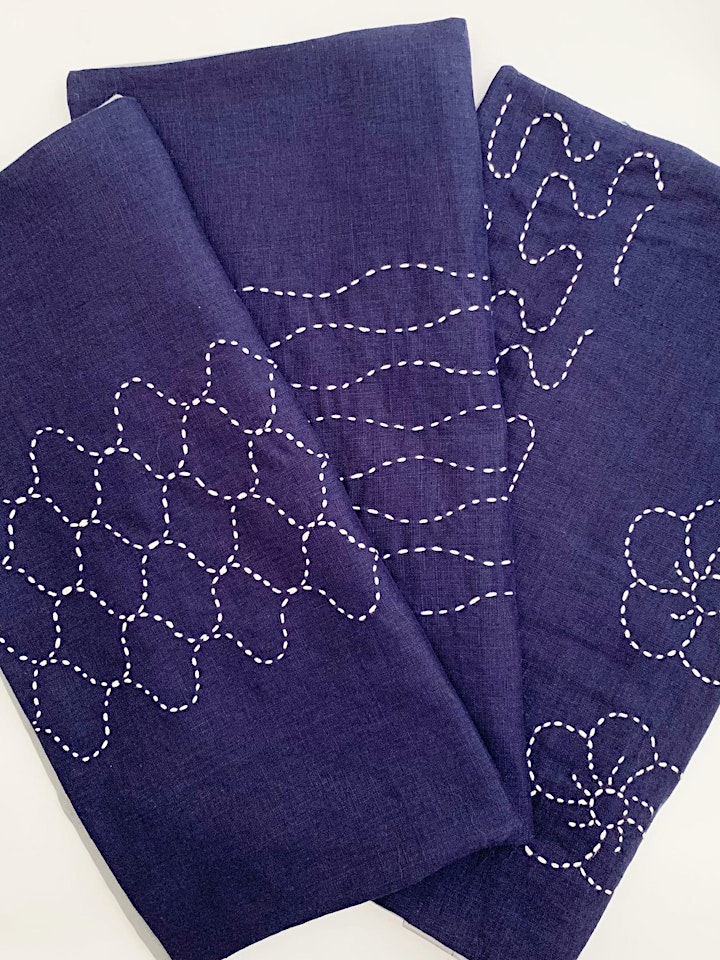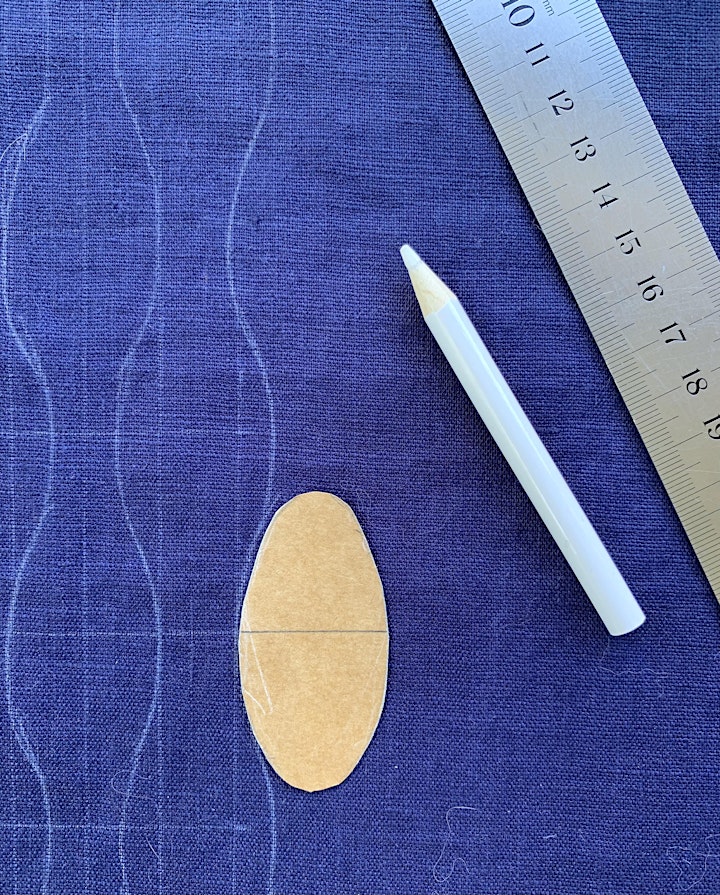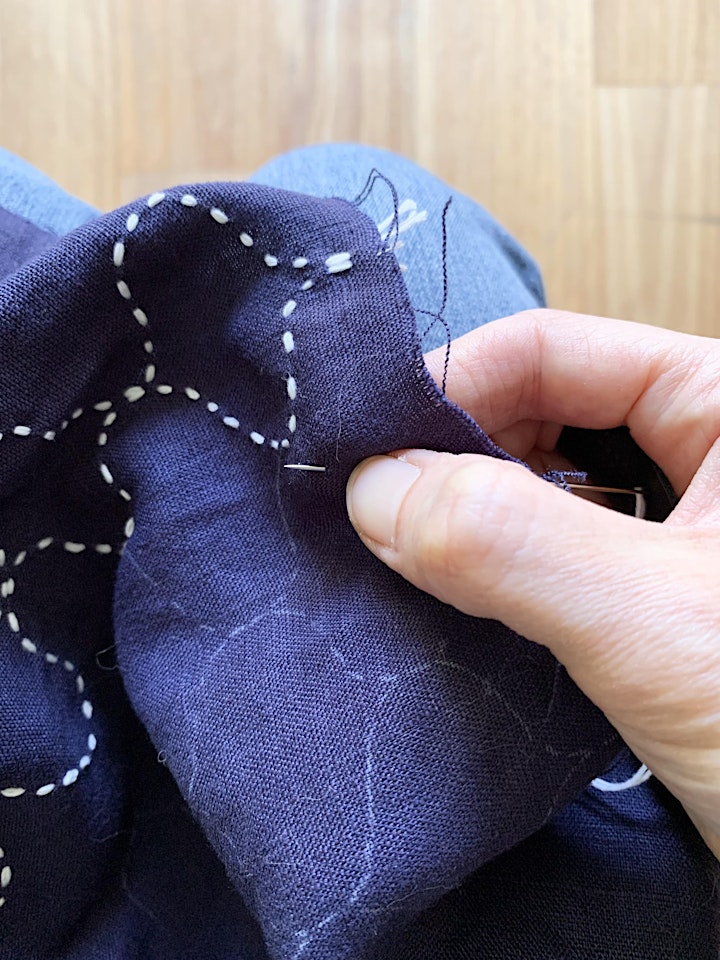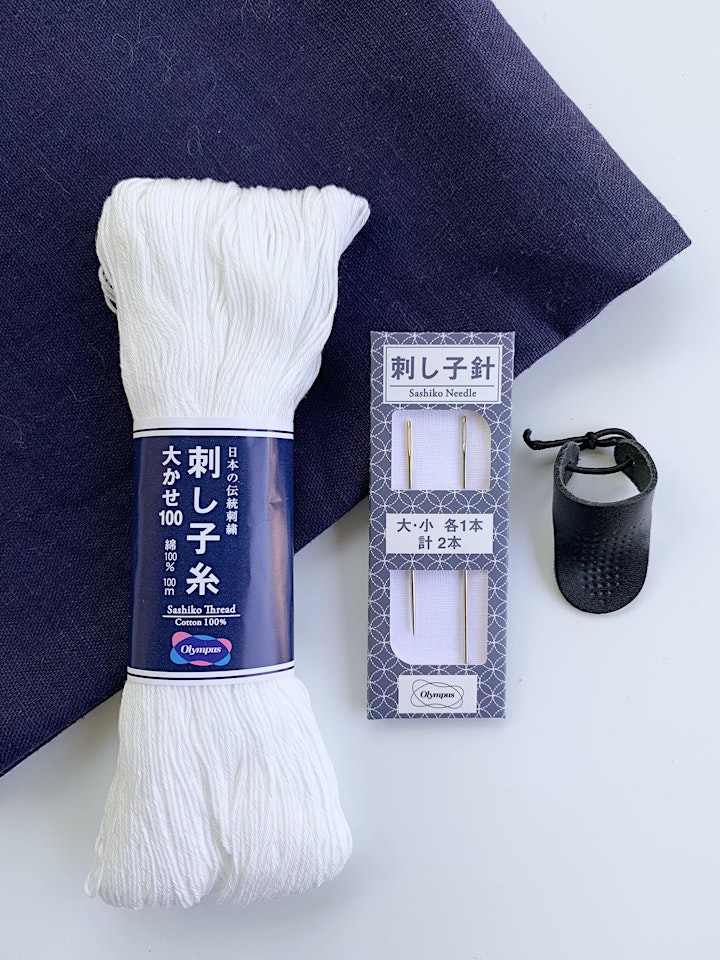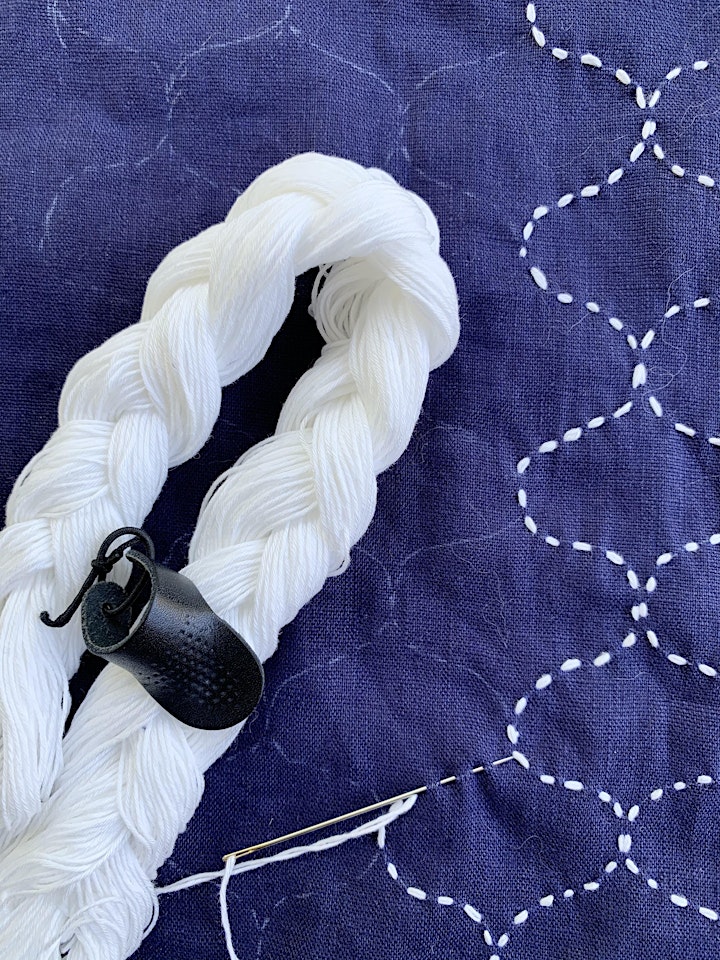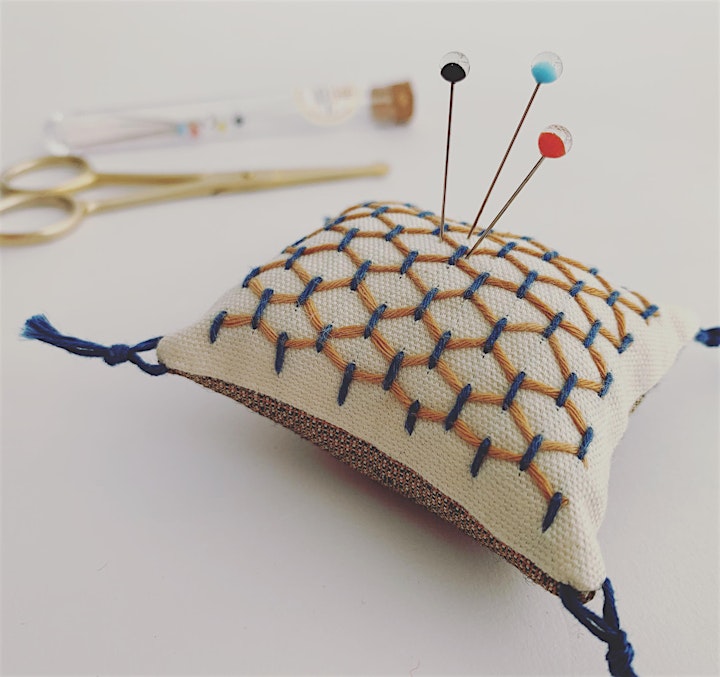 Organiser of Sashiko Cushion Club
Vicki Cornish is a Newcastle based fibre artist with a particular interest in historical tools and techniques. Vicki hand spun her first fleece over 30 years ago. Working now in the areas of spinning, weaving and stitching, her craft practice focusses on using natural fibres and low impact methods of processing and dyeing.
Vicki is an enthusiastic and encouraging teacher who loves to show students how they can use simple, ancient tools and techniques, to create beautiful, contemporary textiles.
Vicki has tertiary qualifications in both Visual Arts and Applied Fashion Design and Technology, and runs a textiles business called Bonsai Woman.