Description


Screening, Lights, Camera and Sold.
If tickets sell out we will be opening additional dates and times, But the 11th of December will be our official Premiere film time slot, So book these tickets as fast as possible if you do not want to miss an unforgetable opening day experience for the film. Light refreshments will be provided, And an exclusive first day Q And A will take place where you will be able to ask questions to both the actors and the crew.about the making of this film and their experience in the film industry
Trailer: https://www.youtube.com/watch?v=Mt78bF3XFKQ

Starring:
Anthony Chila as Tobias,
Jack Hyslop as Dallas,
Tanya Kerkvliet as Sarah Jane,
Sean Schliwa as Lebron,
Ben Weirheim as Dwayne,
Hannah Mariah as Raine,
Cara McCarthy as Jenny,
Dimitrios Christodoulakis as Jacob,
Solomon Serugga as Jojo
Writers: Anthony Chila
Sean Schliwa
Director: Sean Schliwa
Director of Photography: Svetlana Zubakhina
Production Assistant: Johnathon Lyons
Assistant Director: Matt Mitchell
Associate Producer: Nicholas May
Production Manager: Matt Mitchell
Unit Manager: Nicholas May
Sound Recordist: Simon Zampogna
Camera Assistant: Saxon Wright
Producers: Nicholas May,
Matt Mitchell,
Sean Schliwa,
Anthony Chila
Svetlana Zubakhina
Chief Executive producer: Jag pannu
Executive Producers: Nicholas May
Sean Schliwa
Tanya Kerkvliet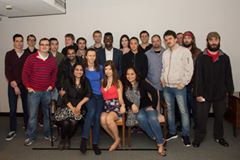 About the Film
Tobias a former boxer, now a coach and Gym owner is trying to survive in this day and age. He is dealing with physical injuries in his hands and legs caused by his career as a fighter and psychological scar due to the passing of his wife from few years back. Though not having a glamourous or successful career as a fighter he tries to see a living as a trainer and manager.
He has two friends who operate in the Gym with him, Dwayne a long time friend and local trainer and Sarah Jane a young athletic woman who does the Gym's business works who Tobias's sees as a niece… But things start to rail of course when a Hard hitting young fighter with an attitude named Dallas enters the Gym. Dallas's arrogance and verbal taunting starts opening the mental scars of Tobias, matters get worse as Dallas gets into a relationship with Sarah Jane and begins to be trained by Dwayne. At the same time Tobias has business and financial issues on his Gym and his reputation as a credible trainer begins to plummet and feels betrayed by the world.
Soon Tobias catches up with a mysterious friend Lebron (who himself was a fighter, but keeps a low profile), who begins to help Tobias get back on track and restoring his thirst for life (with a help of the Gym cleaner too). After a tussle in the Gangland Business club, two underworld fight promoters sanction a last minute fight between Lebron and Dallas…… Tobias ceases this opportunity to train a fighter and create a victory, also as an opportunity to restore his reputation and honour.
Also Included:
Thunderstar - The Welders (A Matt Mitchell Short)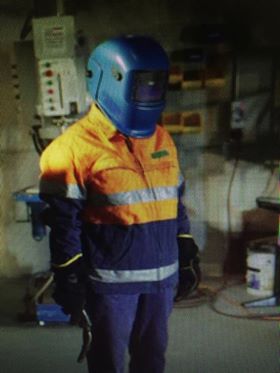 Synopsis
A group of welders are going about their everyday duties except for when one of them is succumb to a bright light brought on by an evil mig and made the leader. Just by chance Sugeon Smith and Blue turn up and find out what is goin on. Can they save the welders in time?
Starring
Daniel Walker as Surgeon Smith
Melanie Bennett as Blue
Lindsay Mcnab as Lead Welder
Paul Peacock as Thinksafe Sam
Exclusive Q&A Event on Opening Day
We will be answering your questions of how we went about making this feature film with the primary cast and crew after the airing of 'the END'.
Light refreshments (Biscuits, Sandwiches, water and coffees will be provided)