SARRP Information Session

Wednesday, 20 September 2017 from 4:00 pm to 6:00 pm (AEST)
Event Details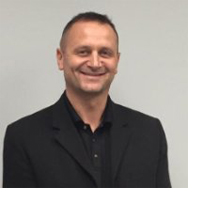 Sydney Vital is proud to present Wilfried Goetz, experienced SARRP User and Applications Specialist, talk on the SARRP development at the Kolling Institute of Medical Research. Researchers and clincians are welcome to attend this free information session. 
The SARRP was funded by a Cancer Institute NSW Grant and contributions from the Northern Sydney Local Health District and the University of Sydney. The SARRP is the leading 3D image guided micro-irradiator being integrated into core facilities and collaborative research networks, such as Sydney Vital, to be used as a shared resource. 
A goal of Sydney Vital is to improve the effectiveness of RT to eliminate cancer cells in the body. The SARRP enables researchers to replicate patient radiation regimens, and test existing and novel RT regimens and combinations with chemotherapy, immunotherapy, hormone therapy, and radiosensitising and radioprotective agents. The SARRP is an important piece of our research pipeline to ensure that the right patient gets the right treatment at the right time.
Short Bio
Wilfried Goetz is an Applications Specialist for Xstrahl Inc., a leading designer and manufacturer of superficial and orthovoltage medical systems made for treating cancer and dermatological disorders. As the pioneer and developer of the most advanced X-Ray systems for radiation biology research, Xstrahl brought Wilfried on as a specialist for the Small Animal Radiation Research Platform (SARRP) one year ago. Prior to accepting his position at Xstrahl he spent 12 years as a Research Lead Specialist at the University of Maryland Baltimore, School of Medicine, in the Department of Radiation Oncology. Wilfried conducted ground-based space radiation studies at the NASA Space Radiation Laboratory. He obtained a Master of Science degree and a Master Business Administration from France. Before joining Xstrahl, Wilfried was a SARRP user for 2 years and with his collective experience is considered a SARRP expert.
---
Event Program
4:00pm – 4:10pm Introduction
4:10pm – 5:00pm Talk
5:00pm – 5:30pm Q&A
5:30pm – 6:00pm Networking and Refreshments

---
About The SARRP
The SARRP was originally developed by Dr. John Wong at John's Hopkins University as a system to mimic clinical radiation practice in pre-clinical cancer animal modelling. Since then, Xstrahl Inc. has commercially developed SARRP in collaboration with the group at Johns Hopkins. With over 100 publications to date in peer reviewed journals, and 61 SARRP worldwide. Sydney Vital is the first to acquire a SARRP in Australia.
For more information, please visit Sydney Vital's SARRP web page.
When & Where

Kolling Institute

St Leonards, NSW 2065
Australia

Wednesday, 20 September 2017 from 4:00 pm to 6:00 pm (AEST)
Add to my calendar
Organiser
SYDNEY VITAL is a Cancer Research Centre based at the Royal North Shore Hospital. We are funded by the Cancer Institute NSW and the University of Sydney. Our aim is to take research from the laboratory bench and put this into practice. By doing so, we are able to provide patients access to the latest medical discoveries and improve both their care and outcomes. Our research partners include The University of Sydney, Macquarie University & Medical School, The Kolling Institute, The University of Technology Sydney, Royal North Shore Hospital, Mater Hospital, and North Shore Private Hospital.
SYDNEY VITAL brings together over 200 cancer researchers who share SYDNEY VITAL's goal to ensure that the latest advances in cancer treatments are available to our patients in the shortest time possible.
Further information about us: www.sydneyvital.org.au