Sandringham Wednesday Night Breastfeeding Program 25/09/2019
Description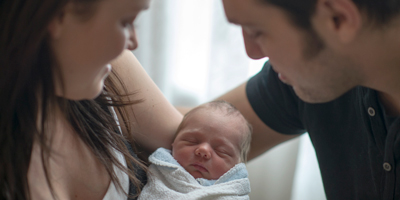 Breastfeeding is natural, but it doesn't always come easily and is a learned art. Our classes aim to provide expectant parents with the knowledge and confidence to successfully breastfeed. The classes run by The Women's at Sandringham, are designed to help prepare expectant parents for the days, weeks and months after your baby's birth. We address breastfeeding from the very first breastfeed, through to maintaining your supply for your growing baby.
Classes are run by our registered midwives, and are designed to compliment those attending the HypnoBirthing workshops. This class would also suit mothers who have large age differences between children, or women looking for a refresher around breastfeeding.
Preparation is the key, and knowledge is power!
What is covered in a class?
How breastfeeding works

Establishing breastfeeding and the first feed

Importance of skin-to-skin contact in the first hours and beyond

Positioning and attachment (how to hold and attach your baby to the breast)

Understanding your milk supply

Discussion of what is 'normal' for a breastfed baby

Where to get help
Generl Information
Classes generally run for 3 hours, including a refreshment break

Tea and coffee is provided

If you have already booked in to our 'Childbirth Education Program' breastfeeding will be covered in those classes, and there is no need to book these classes.

Partners and family members are encouraged to come