Sandringham HypnoBirthing Monday Night Program 04/05/20, 11/05/20, 18/05/20...
Description
Sandringham HypnoBirthing Monday Night Program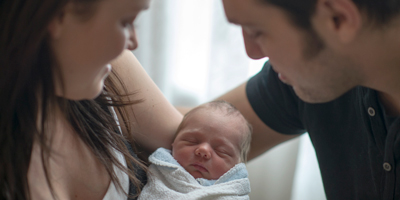 "A rewarding, relaxing, stress-free method of birthing, that is based on the belief that when a mother is properly prepared for birthing physically, mentally, and spiritually, she can experience the joy of birthing her baby in an easier more comfortable way" - HypnoBirthing® International (2016)
WHY HYPNOBIRTHING WORKS-
According to Dr Grantly Dick-Read, when fear is not present neither is pain. Fear causes the arteries leading to the uterus to constrict and become tense, creating pain. In the absence of fear, the muscles relax and become pliable, and the cervix is able to naturally thin and open as the body pulsates rhythmically and expels the baby with ease.
Through deep relaxation and innate breathing, you can rid your body of the debilitating fear that creates tension and labour pain. HypnoBirthing® creates the ideal platform for yourself, your partner and baby to learn the necessary tools in order to achieve your ultimate birth wishes. These relaxation exercises become life skills that also shore up your parenting skills. Armed with this knowledge, the pattern of calming techniques and steps that you will learn help create endorphins and avoid the effect of the negative hormones that cause your bodies to constrict, rather than open.
HypnoBirthing reminds you that birth is normal and natural, and like the bodies of other mammals in nature, a healthy pregnant woman instinctively knows how to birth, just as the bodies of other mammals instinctively know how to conceive and nurture the development of their babies.
THE PROGRAM AT SANDRINGHAM-
The HypnoBirthing® program is offered to patients of The Women's- Sandringham Campus only. It follows the Mongan Method, and all our facilitators are trained through HypnoBirthing® International. HypnoBirthing® is the work of Marie F. Mongan, Founder and Director of the HypnoBirthing® Institute.
Each session has a different focus, as listed below:
Session 1 – Building a positive expectancy
Session 2 – Falling in love with your Baby. Preparing mind & Body
Session 3 – Getting ready to welcome your baby
Session 4 – Overview of Childbirth – A labour of love
Session 5 – Birthing – Breathing
*You will need to attend all 5 sessions on the dates listed on your ticket*
PLEASE NOTE-
- The workshop runs over 5 consecutive weeks, each class is 2 and half hours long.
- There is onsite parking available.
- The course includes a textbook & relaxation CD or MP3 to support your learning and preparation towards the birth.
- HypnoBirthing® is only available to patients booked to birth at The Women's- Sandringham.
To book into this workshop please email Childbirth Education Sandringham. Sandringham.ChildbirthEducation@thewomens.org.au
Include in the email:
your hospital UR number

your due date

best contact number
If you require further information about this workshop please let us know at your next appointment or using the above email and one of our midwives will contact you.
If you are happy to go ahead with your booking and don't require any further information, please email Childbirth Education Sandringham Sandringham.ChildbirthEducation@thewomens.org.au to receive the access code to book through Eventbrite.
For more information on Hypnobirthing, please go to-