Description
A father and son's life-changing journey through Autism, adolescence and Africa.
'James Best and his son travel across Africa in the search for nothing other than randomness and unpredictability. It presents as a travelogue with autism as a sub-plot but in fact, it is a divine love story of a father and son who are bound together in the adventure of their lifetime.' – Nicole Rogerson, CEO Autism Awareness Australia
Life with a teenage boy on the autism spectrum has its challenges. At fourteen, Sam was a world authority on Harry Potter but couldn't get to the corner store on his own.
Sam's parents, Dr James Best, a GP specialising in autism, and Benison O'Reilly, co-author of The Australian Autism Handbook, decided to think radically to help their son. They sold the family home to finance a 6-month-long trip to Africa for James and Sam, in the hope that it would have far-reaching and life-changing results for Sam.
'We devised a scientific intervention to purposefully expose Sam to prolonged chaos and uncertainty, in order to improve his communication, social and life skills. It was essentially a calculated gamble – a stab in the dark, albeit one based on what the medical and scientific worlds currently know about adolescence and autism.
This book is the first-hand account of how Sam and I randomly ventured into the crazy cities and spectacular landscape of Africa, experiencing the cultures and people of the continent, talking to fellow travellers and locals, dealing with huge challenges for both of us every day.
The intervention was studied by researchers at Griffith University in Brisbane to see if this prolonged, purposeful exposure to uncertainty would benefit an adolescent on the autism spectrum. The results for Sam were extraordinary.'

Sam's Best Shot is the moving and inspiring account of the amazing journey James and Sam took through the teeming cities and stunning landscapes of ten African countries - nerve-wracking and hugely challenging, but also transformative, fulfilling and entertaining. This is a father and son story like no other.
---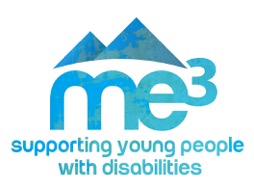 This special event has been made possible by Me3, a project of Mountains Youth Services Team.
At MYST we are experts in supporting young people. It's what we do. Young people living with a disability face unique challenges that make the already difficult job of growing up that much harder.
At MYST we recognise these unique challenges and offer individual and group support programs to enable all young people to grow into healthy and happy adults.
Uniquely located in the Blue Mountains World Heritage National Park, MYST provides a range of specialised outdoor education and recreation programs to young people.
Unlike most recreation providers, MYST is first and foremost a youth development organisation. All outdoor recreation programs are designed to support and enhance the developmental of our program participants.