Salvador Dali: In Search Of Immortality - Byron Bay Premiere - 5th March
About this Event
A fascinating journey through the life and work of Salvador Dalí, and also of Gala, his muse and collaborator. It starts in 1929, a crucial year in Dalí's career and life, as he joined the surrealist group and met Gala, and advances until the year of the artist's death in 1989.
In all this vital and artistic journey, Dalí's geographies, especially Portlligat, stand out as the only stable home-workshop he possesses; Figueres, his hometown, where he creates his Dalí Theater-Museum, and Púbol, where the Castle is, exponent of courtly love, which Dalí gives to Gala. But naturally other cities, especially Paris and New York are also central.
It is worth noting the numerous documentary contributions that help us get closer to this unique painter of art history, who already has a place assigned among great masters. Contemplating Salvador Dalí himself, Gala, a tour of his creations, family approaches and distancing, all through images and documents, some of them unpublished, brings us closer to a painter who has managed to create a character that is a work of art itself. With this documentary we can go beyond the character and approach the painter and the man, and the spaces conceived by him that have helped to shape his immortality, the immortality of a genius.
~
Join us for this fascinating and illuminating evening of film and live music
~
LIVE MUSIC with SAM BUCKINGHAM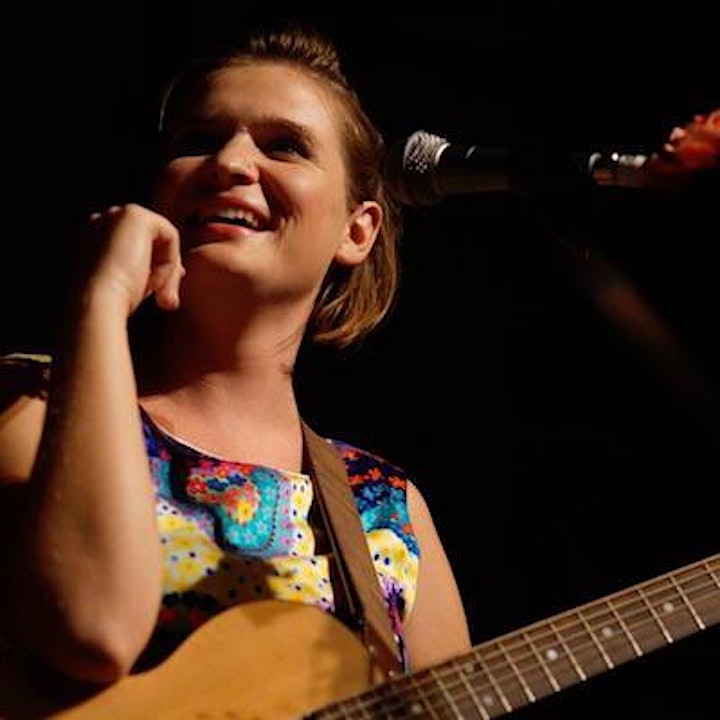 A genuine folk troubadour, Sam Buckingham is praised as "gorgeous and moving... with an authenticity that is undeniable" (The Au Review).
After co-producing her Australian Music Prize long-listed album "I'm A Bird" (2013) with multiple ARIA winner Paul McKercher, Buckingham traveled to Latin America to pen songs for her latest independent release "The Water".
Released June 2017, and with storytelling and poetry at it's core, Buckingham has been gracing stages with it's offerings both at home and in the USA, selling out intimate venues country-wide and touring alongside the likes of Kasey Chambers, Katie Noonan and James Reyne.
In May 2018, Buckingham released collaborative EP "Stories From The Road" with fellow songsmith Timothy James Bowen. The EP debuted at #3 on the iTunes country charts and saw the duo embark on a four week national tour, garnering acclaim for their exceptional songwriting and heart breaking harmonies.
"Winsome songs delivered with empathic delicacy" - Rolling Stone
Check out some of her music on youtube here: https://www.youtube.com/user/SamBuckinghamMusic/videos
Program:
5.45pm: Doors open
6.00pm: Live music
6.30pm: Film (100 min duration)
No ads or trailers:
Please note that since we hire cinemas for our screenings, there will be no ads or trailers shown before the film. The film will start shortly after the advertised commencement time (shown on your ticket and on the event pages). For the enjoyment of all the guests (and yourself) please arrive a little before the advertised start time so as not to miss (or disrupt) the beginning of the film.
Investment:
(includes film and live music)
A portion of your ticket purchase supports the film maker! Thank you for supporting independent film making, and helping educate and build awareness :-)
Adults = $23
Concession (Students and Pensioners ) = $19
Refund policy:
* Please note that tickets are NOT refundable if you change your mind or are unable to make it on the day. Your tickets cannot be changed to another date. They may however be given to a friend to attend.
Accessibility:
The venue and theatre are wheelchair accessible. If you require a wheelchair spot please email us via team@filmsforchange.com.au
Enquiries:
Connect with us online :-)
Subscribe to Films For Change E-Invites!
Follow Films For Change on Facebook