SALT Australia Women in Trades Conference & Awards Dinner 2019 - SYDNEY
About this Event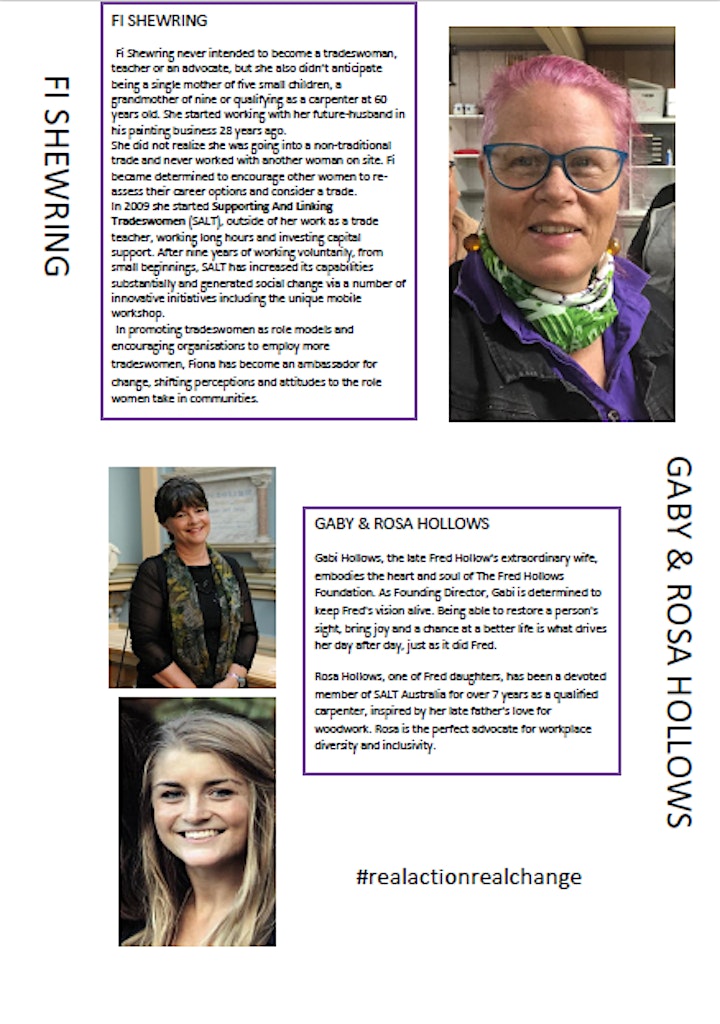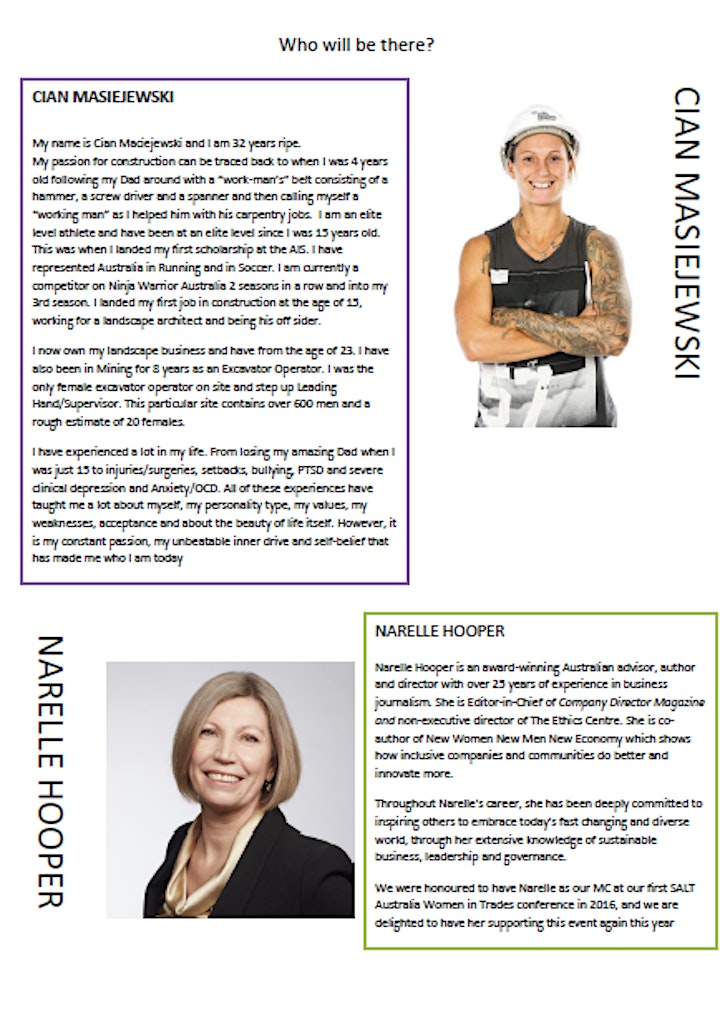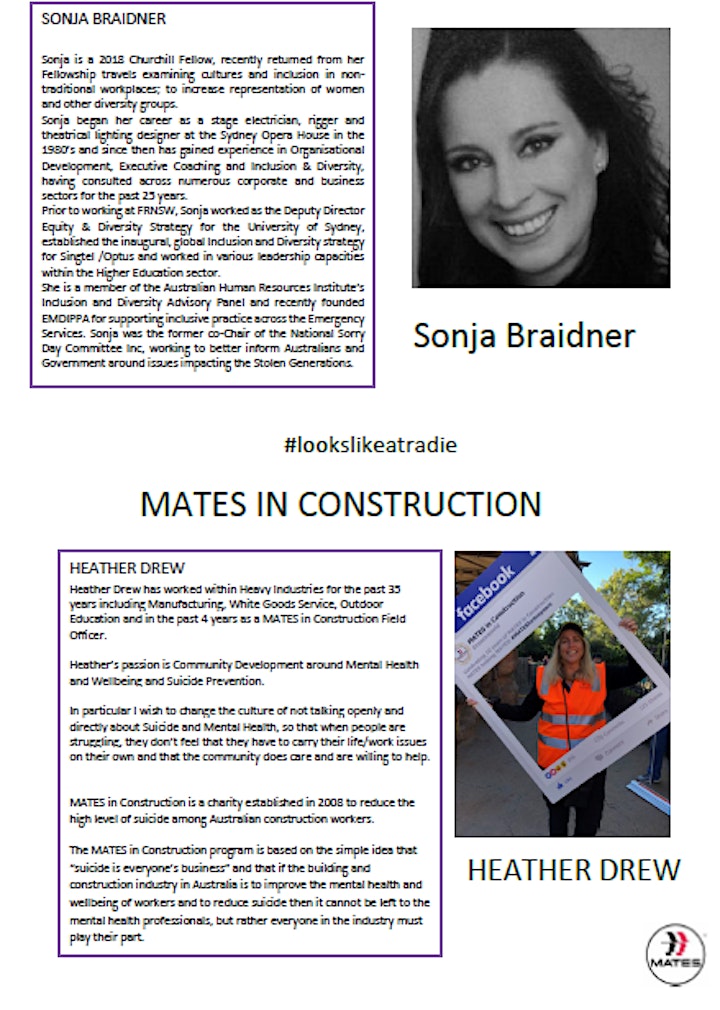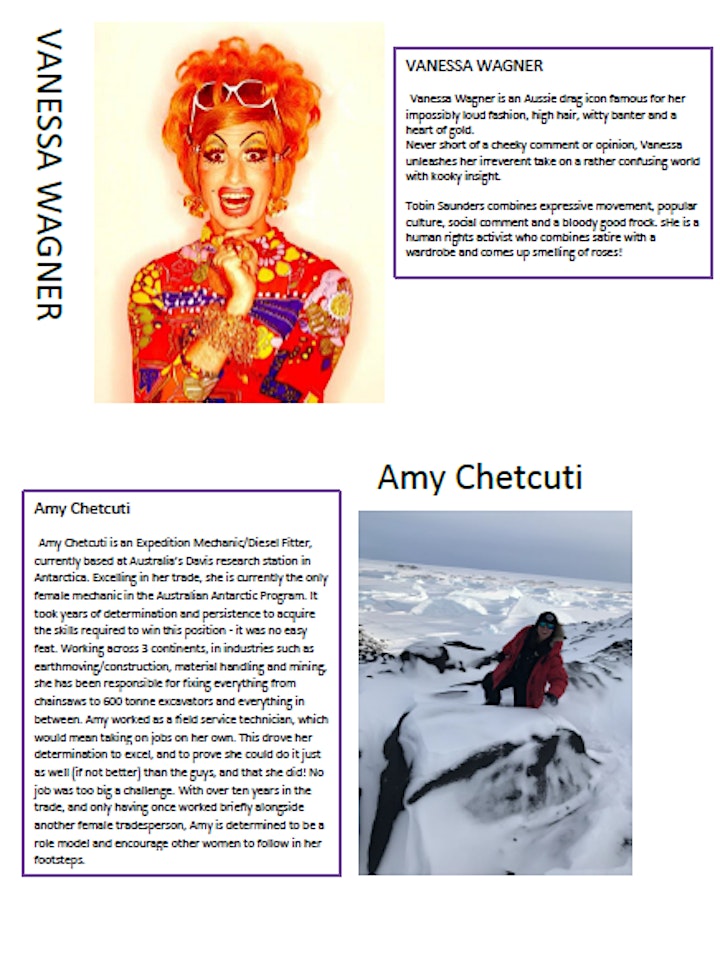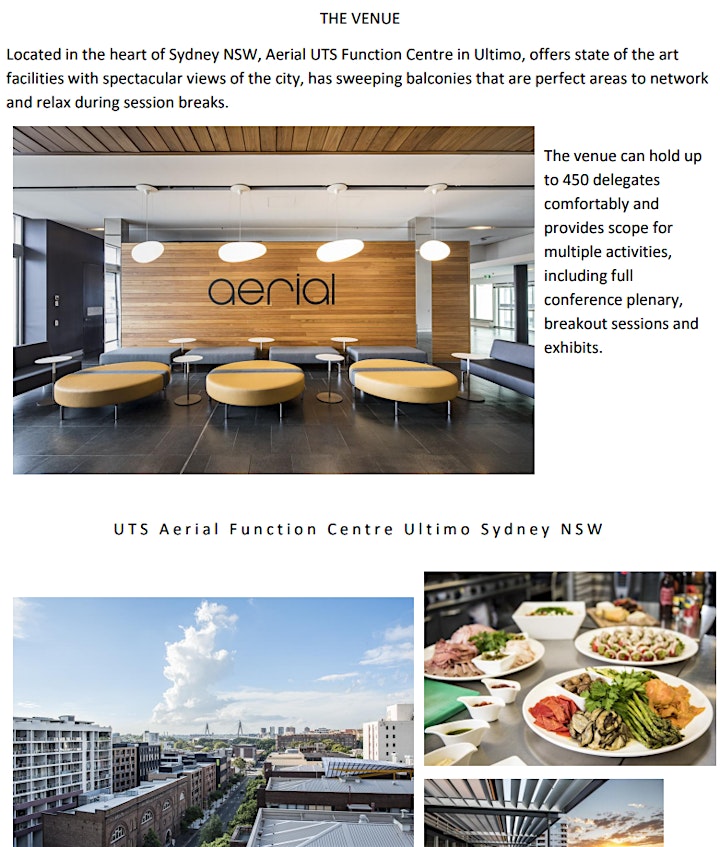 The SALT Women in Trades Australia conference will attract tradeswomen, apprentices, tradeswomen's representatives and groups, policy makers, industry leaders, industry groups, trade schools, trade suppliers and a wide range of people who are interested in supporting a forward thinking and innovative work culture that produces increased output with proven results.
Attending the conference will provide you with the opportunity to make connections with a range of tradeswomen and people working in gender diversity.
The opportunity to network with key people in the tradeswomen sector to understand the latest trends, issues and emerging challenges.
Located in the heart of Sydney NSW, Aerial UTS Function Centre in Ultimo, it offers state of the art facilities with spectacular views of the city, has sweeping balconies that are perfect areas to network and relax during session breaks.
We look forward to meeting you at the 2019 SALT Australia Women in Trades Conference!
Preliminary Program available at :-
https://saltaustralia.org.au/salt-tradeswomen-australia-conference/
See the SALT Facebook page for more information on speakers at the conference! https://www.facebook.com/groups/salttradeswomen/
Hurry and get yours tickets today!!
Includes 2 days conference AND the Gala Awards Dinner & entertainment on Friday Night! or you can purchase tickets for the Gala dinner only on Friday night. (The full tickets includes for 2 days, the days cannot be purchased separately, the tickets are already heavily subsidized )