Sales Hacker Sydney | 29th of November | Closing Strong and Starting Fast
Description
Sales Hacker & the Enterprise Sales Forum is back for another meet up in Sydney on Wednesday the November 29th!
The topic of this meet up is to help you, Closing Strong and Starting Fast. The discussion is going to be lead by an awesome panel that will leave you with actionable tips, tricks, and tactics to make you get the most out of 2017 and kick off 2018 with a bang!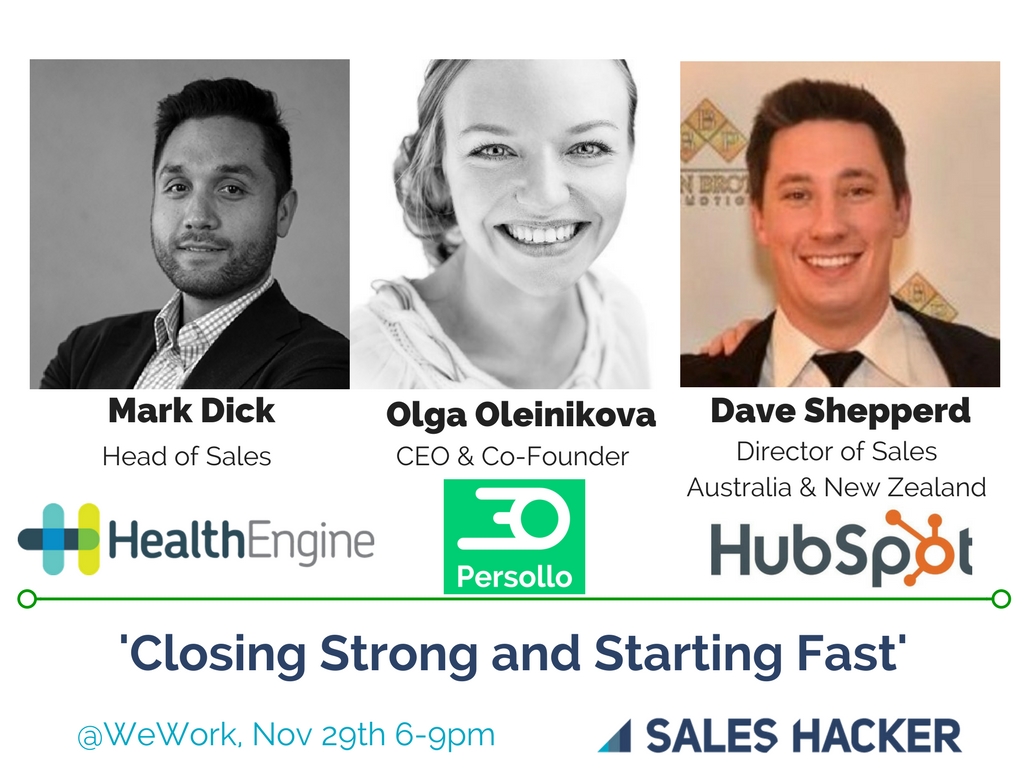 This going to be a celebration of 2017 with your sales colleagues, so definitely not one to miss. Food will be provided on the evening and there will be drinks to help fuel the networking and peer conversations that help us get ahead.
Looking forward to seeing you on the night!
Sales Hacker Ambassadors
P.s. for those of you wondering what SalesHacker is all about, check this out