Sales Hacker Sydney | 21st of February | Selling to Your Ideal Customer
Description
Sales Hacker & the Enterprise Sales Forum is back for another meet up in mid February. With Daniel Littlepage - VP Global Revenue of 90 seconds, Sophie Kober - Manager, Sales Development APAC of Marketo and Mark Dwyer, CCO of Clinic to Cloud, leading the panel discussion about Selling to Your Ideal Customer, you can be sure it will be another evening filled with awesome tips, tricks and tactics to improve your sales game.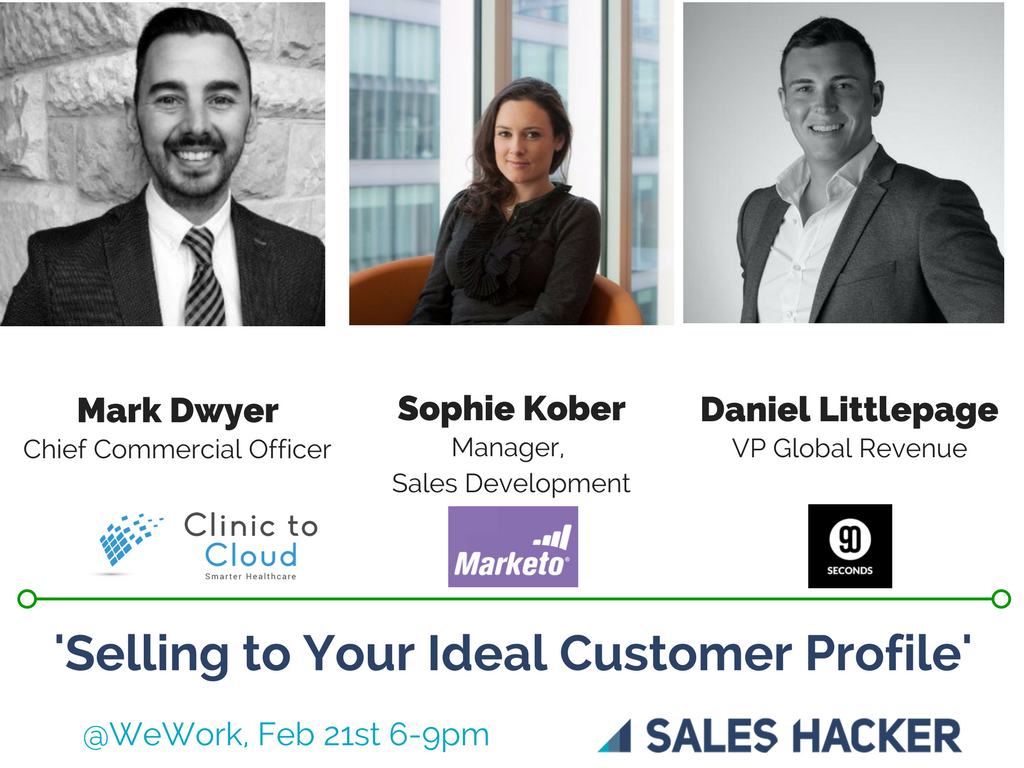 As per usual, food will be provided on the evening and there will be drinks to help fuel the networking and peer conversations that help us get ahead.
Looking forward to seeing you on the night!
Sales Hacker Ambassadors
P.s. for those keen to really step up their sales game check out Rock Your Revenue

Also a word from WeWork;
WeWork is the platform for creators. We provide beautiful workspace, an inspiring community, and meaningful business services to tens of thousands of members around the world. From startups and freelancers to small businesses and large corporations, our community is united by a desire for our members to create meaningful work and lead meaningful lives—to be a part of something greater than ourselves.
Co-founded by Adam Neumann and Miguel McKelvey in New York City in 2010, WeWork is a privately held company with over 3500 employees.