Sales Hacker Series | Brisbane - Scaling Your Sales
Description
Whether you are an invididual contributor or managing a team of sales people we are all looking for ways to become more effecient with our time and effective in our actions to scale our sales activity in 2017.
---
Our next Sales Hacker we are going to hear from two different perspectives of scaling sales. Our line up of panelists includes;
Andrew Barnes, CEO of Go1. A phenomenal Austalian growth story, Go1 has taken the LMS industry by storm. Using innovative sales tactics Andrew and the team have been able to scale their sales and are on the path for future success

Benjamin Somerville, National Sales Manager at PlantMiner. Ben is a true student of sales, constantly learning and adopting the latest tools and techniques. This has led to a transformation of the sales function at PlantMiner is putting them on the path to hyper growth.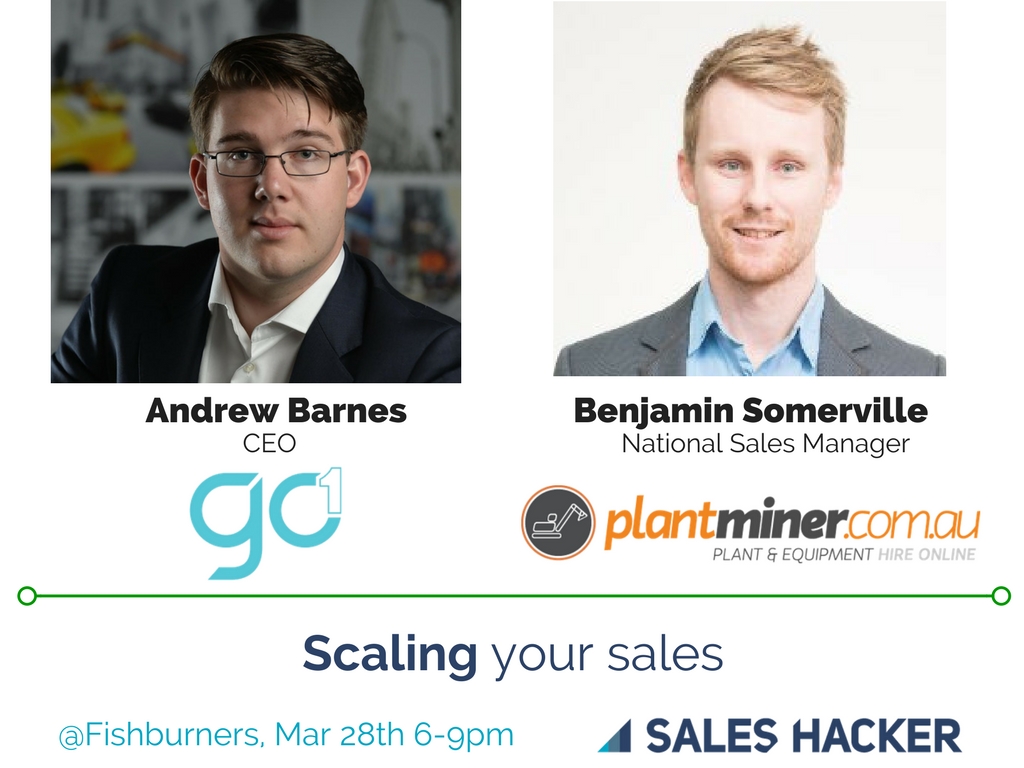 Held at Fishburners Brisbane on the 28th of March from 6pm - 9pm The conversation will be lead by the best in the business as they share what they do everyday to help them get ahead in their role.
---
As per usual, food will be provided on the evening and there will be drinks to help fuel the networking and peer conversations that help us get ahead.
Looking forward to seeing you on the night!
Sales Hacker Ambassadors
p.s. for those of you wondering what SalesHacker is all about, check this out