Description
Get one-to-one salary coaching from a professional with 20+ years experience!
Join us at our salary negotiation workshop, where we've teamed up with executive coach Nicole Grainger-Marsh to teach you key skills and strategies to help you successfully negotiate your salary.
You'll be able to network with your peers over drinks and finger food, and get personalised strategies for your unique career situation in this intimate workshop with Nicole. Seating is extremely limited, so rest assured that everyone will have the chance to be heard.
Workshop Agenda:
Why negotiating your salary is so important
How companies break down your package
Key tips and tactics to use when negotiating for a new role or a raise
Speaker-led demonstration of a positive and negative negotiation scenario
Q&A and personal coaching from speaker
Drinks, food, prize-drawing, and networking
Lucky Door Prize:
Drop your business card into the draw for the chance to WIN a bottle of champagne and a fanatastic book on super!

*Ticket price includes: a 1.5 hour workshop, refreshments, and finger food!
---
Speakers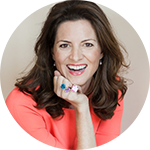 Pascale Helyar-Moray
Pascale is Human Super's CEO and has 20 years experience in the finance industry. She'll help you understand how you can maximise your earning potential in the workforce.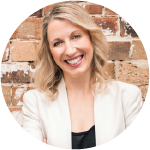 Nicole Grainger-Marsh
Accredited business coach Nicole Grainger-Marsh is an expert in HR, and has 20 years experience as a senior executive. Nicole's unique approach of combining coaching, mentoring and consulting has led large corporations, entrepreneurs, busy mums, first time novelists and many people in between, to achieve their vision of success.


---


Feedback from previous negotiation workshops:
"I would like to thank you again for the negotiation workshop you ran; I took the bull by the horns, asked for a payrise... and I got it!" — Rachel
"I think it was one of the most useful, relevant and concise events I have been to" — Anonymous
"Negotiation is so pertinent to everyone - there's no one this doesn't affect. Everybody should be given the opportunity to learn this" — Anonymous