The WA Centre for Rural Health invites all community members to our inaugural Safe and Respectful Summit 2021.
About this event
The WA Centre for Rural Health invites you to attend the inaugural Safe and Respectful Pilbara Summit 2021, during the 16 Days in WA – Don't be silent when you see violence.
The Safe and Respectful Pilbara Project is part of the broader Vital Change Programs, an outcome of the Pilbara Family and Domestic Violence Network, led by WACOSS and funded by BHP.
By attending this FREE event, you will hear from several keynote speakers, followed by an interactive session to hear from you about how to address family and domestic violence in the Pilbara.
Dr Ann O'Neill AO. Founder angelhands, TEDxSpeaker, Academic and Lived Experience Trauma Expert.
Shane Tas (virtually) from Our WATCh.
Adam Cockie and Chris Secker (virtually) from WA Cricket
Bio's:
Dr Ann O'Neill, AO
Dr Ann O'Neill, AO., Founder angelhands, TEDxSpeaker, Academic and Lived Experience Trauma Expert.
Featured on Australian Story (2018 and 2004), You Can't Say That (2019)
PhD Int. Hlth. | BSW (Hons 1) | MAASW (Acc)
Officer of Australia 2021, Women's Hall of Fame 2018 | John Curtin Medallist 2016 | Founder & Patron angelhands Inc. | Our Watch Ambassador | Australia Day Ambassador | Paul Harris Fellow 2013 | John Simpson Kirkpatrick "Standing for Something" Award 2012 | Leading the Way Award WA Social Worker of the Year Awards 2012 | Nominee Premier's Australia Day Active Citizenship Awards 2012 | Nominee Australian of the Year 2012 | Finalist WA Australian of the Year 2011 | CBA Local Hero 2011 | Honoured Nominee Westpac Kookaburra Awards 2011| Momento Inspirational Woman of the Year 2010
To put it simply, Dr Ann O'Neill is considered an inspiration by many. Her story of triumph over severe hardship and her commitment to improving the lives of others is one that should be shared. However, it goes much further than that, Ann is able to deliver funny, engaging and well-structured presentations that will not only inspire your team, but equip them with tools to overcome and thrive personally and professionally.
Dr Shane Tas
Dr Shane Tas is Senior Policy Advisor, Masculinities at Our Watch, an independent, national organisation working to prevent violence against women. In this role he has been project lead and author of the evidence review Men in focus, launched in 2019 by the Victorian government. Men in focus develops a deeper understanding of masculinities and the links between dominant forms and patterns of masculinity and violence against women, and examines what is needed to engage men in prevention efforts.
Shane also advises on, and helps develop policy responses, campaigns and practice resources relating to masculinities and engaging men and boys in prevention. Prior to his role at Our Watch, Shane worked as a researcher and educator in gender and sexuality studies with a particular focus on men and masculinities.
Adam Cockie
Adam is a Whadjuk Noongar man who grew up the northern suburbs. He has a long history as a football player and spent time playing for the West Coast Eagles in 2009-10.
In his career, his passion lies in and around the Aboriginal participation and engagement space. Currently working at WA Cricket as the Aboriginal Project Officer, Adam works through metro, regional and remote communities of Western Australia.
Before WA Cricket, Adam was at the WA Football Commission working as a Diversity Community Officer in the north metro with multicultural and aboriginal communities engaging and building football.
Chris Secker
Current Cricket Manager of the North West, working for the Western Australian Cricket Association.
Limited tickets available, please register to secure your place.
A light morning tea and lunch will be provided (vegetarian/gluten free options available).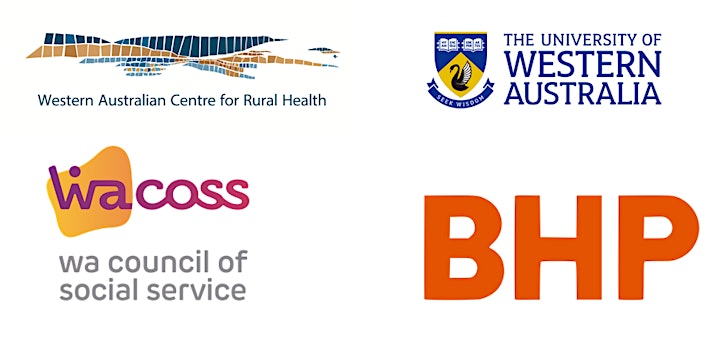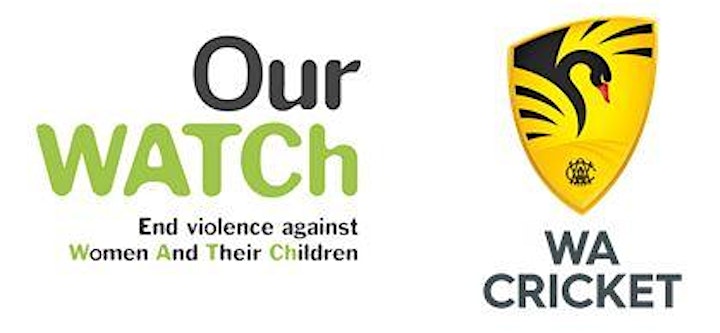 Organiser of Safe and Respectful Pilbara Summit 2021