About this Event
Stimulate your yogic fire through a powerful group dynamic – to deepen, expand and inspire the path of sadhana.
Yoga Darshan aims to create an atmosphere where one can experience the inner vision of pure yoga. With this vision in mind, the sadhana retreat will offer an integral approach to awaken, inspire and nurture our yogic efforts, unfolding a deeper understanding of our inner nature.
Sadhana means 'continuous effort' which requires devotion, dedication and commitment. It's a difficult path to maintain in one's life, so to keep up the momentum, it's important to come together to re-invigorate, re-direct and re-inspire that pure love that initially brought us to yoga.
It is our own sadhana that awakens the ancient truths of yoga and reveals these truths for our direct understanding and experience. However, to continue progress in sadhana, it's important to come together – to connect, celebrate and dedicate!
The weekend will be brimming with a range of inspiring sadhana sessions including:
Yoga classes
Bhajan & Mantra
Yantra & Mandala
Meditation (Ajapa Dharana)
Yoga nidra
Ecstatic kirtan (with wonderful and much-loved kirtanists)
Satsang
Note: This retreat is for yoga teachers or established yoga practitioners (i.e. not suitable for beginners).
Teachers
Join Gangadhara, Sangita, Mukti and Swami Dharmananda on an invigorating, deepening and uplifting journey as we explore the deeper aspects of authentic and pure yoga. Read more about the teachers here.
About the venue
Govinda Valley is a pure and divine setting dedicated to spiritual vision and absorption. And the like-minded community on our retreat will deepen the sense of connection and purpose.
*Single room accommodation is not included in the registration form, so please inquire about this option directly: info@yogadarshan.org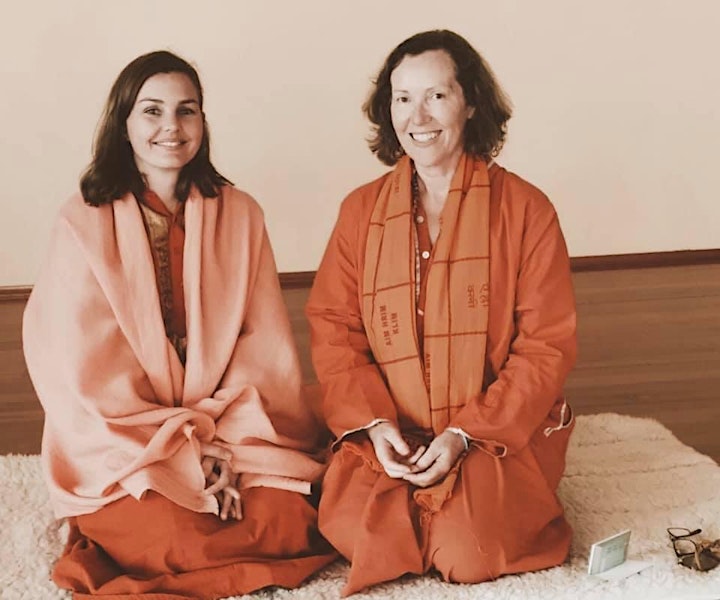 May all beings be well
May all beings be happy
May all beings be loved
May all beings prosper