A 60 min sound immersion that will heal, cleanse and rejuvenated your Chakra's, Aura and body from any blockages, attachments and stress.
About this event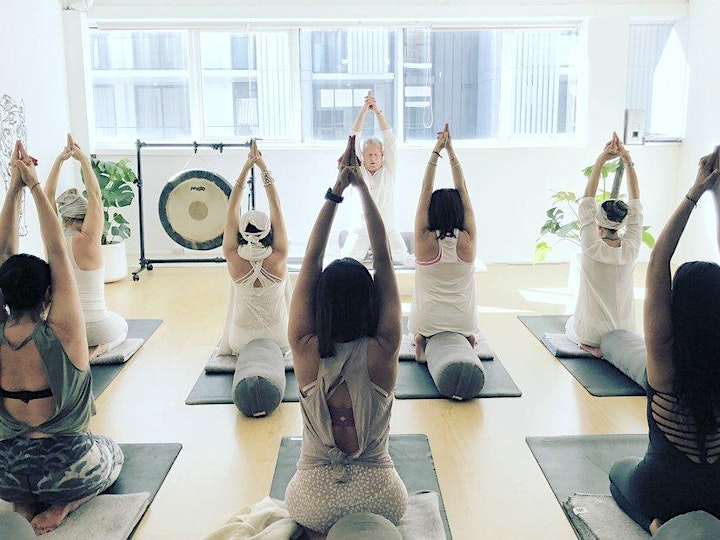 We are so excited to be back in 2021 with new Sound Healing sessions and Past Life Regression sessions.
This blissful session will focus on our ability to love and be vulnerable and open as we activate and cleanse your Heart chakra through a guided sound meditation.
Your fourth chakra, called the Heart Chakra, is the center of your ability to give and receive love without expectations. This chakra affects your heart and lungs, the love you hold for yourself and for others, your ability to give back to others even if they have hurt you or done you wrong and most of all your vulnerability and compassion for all things. It is essential to have a well balanced heart to enjoy a loving and happy life. If you notice you have lost the ability to find empathy towards others, you prefer isolation or you are afraid of intimacy, then it means you have an unbalanced Chakra. This also applies if you are feeling worthless, angry and jealous of others and you have a habit of nurturing and rescuing those around you in order to heal them rather than looking inwards.
-STRICTLY LIMITED TO 12 SPOTS DUE TO COVID RESTRICTIONS.-
What is a mantra and what are the benefits of using one during your meditation practice?
By introducing a mantra, it will assist you in deepening your meditation practice and reduce the activity of the mind, allowing you to heal and restore your body, mind and soul on a deeper and more profound level.
Will Tibetan sound healing bowls help with my blissful meditation experience?
You have no idea! You will leave floating on a soft cloud of pure euphoria.
The sound generated by Tibetan Singing Bowls are a type of energetic medicine, which helps the body relax on an emotional level as well as a physical one. By introducing soothing sound vibrations to your meditation practice, your body begins to restore itself at a rapid rate as your mediation deepens.
Studies have showed that meditation for 1 hour alone is equivalent to 4 hours of restful sleep.
This Soothing Saturday class is great for anyone who:
• Is constantly busy and never finds time for deep relaxation
• Suffers from poor sleeping patterns, insomnia, chronic fatigue and depleted adrenals
• Is constantly suffering with depression, anxiety, sadness, PTSD and any stress related symptoms
• Wants to spend a relaxing Saturday to unwind and feel serenity
• Is keen to learn more about intentions, meditation, crystal healing and mantras
• Wants to escape the noise that is reality
Please Bring:
DUE TO COVID-19 AND NSW HEALTH, WE CANNOT SUPPLY YOU WITH EQUIPMENT. SO PLEASE BRING YOUR OWN....
• Yoga Mat
• Blanket
• Pillow
• Anything you need to feel comfortable
• Wear comfortable clothes
Please make sure you arrive no later than 10min before the class so you can set up your spot. I look forward to meeting you and welcoming you to our Sacred Sundays Sessions.
Namaste,
Julie
NOTE: STRICTLY NO REFUNDS
Your Facilitator:
Julie Parmax is a certified Chopra Primordial Sound Meditation Instructor and has been practicing meditation for 10 years. She has studied at the Chopra Center in California with Deepak Chopra and Roger Gabriel.
She is also a certified Reiki practitioner and Tarot Reader.
FOLLOW US + Stay Up-To-Date :
E: info@theartoftriplicity.com.au
W: www.theartoftriplicity.com.au
Fb: www.facebook.com/TheArtOfTriplicity
IG: www.instagram.com/the_art_of_triplicity/
THE VENUE:
Sydney Yoga Collective, Bondi Junction is a beautiful venue located on the 2nd floor filled with natural light and positive healing energy.
Parking:
Street parking is available in the surrounding streets, plus Waverley Library located at 32-48 Denison St, Bondi Junction is FREE for 2hrs or $10 for 3 hours.