Description
Calling all junior explorers to join us for the South Australian Chamber of Mines and Energy's 5th annual mineral resources Treasure Hunt. The Treasure Hunt is a FREE interactive and educational discovery trail for primary school children (age 9-11) and their parents. This year we will delve deep into the world of crystals and gemstones with workshops on how they are formed and how gemstones are tested for purity. Find out what causes tsunamis and earthquakes and embark on some engineering challenges, and all this while keeping your eyes peeled for hidden treasure! Weary explorers can join us for a sausage sizzle at the conclusion of the hunt.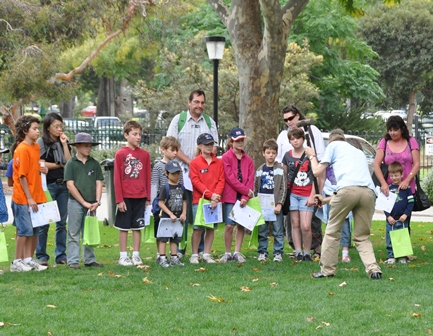 The Treasure Hunt will take place on Wednesday 17th April 2013. Registration is at 10am for a 10:30am start and please note all children must be accompanied by an adult. The Treasure Hunt will take approximately 2 hours, followed by a sausage sizzle on the Barr Smith Lawns. ALL TICKETS MUST BE PRE-BOOKED.
SACOME is delighted to bring you this free, fun and educational activity sponsored by the Resources and Engineering Skills Alliance (RESA) and supported by the University of Adelaide, Department for Manufacturing, Innovation, Trade, Resources and Energy (DMITRE), Gemmological Society of South Australia and the South Australian Museum.
Organizer of SACOME Treasure Hunt 2013
The South Australian Chamber of Mines and Energy is the voice of the resources industry in South Australia.
We work with industry and government to help an exciting sector reach its full potential and maximise social and economic benefits to the community, while meeting environmental objectives.