SA | Transport & Infrastructure series - The Future of Mobility - Wednesday...
Description
Registrations are now open: EARLY BIRD rates are available for 1 week only.
(Note that there's a change of time: registrations open at 5pm)
Ever wondered where the future of mobility is heading to, and where are we at today?
The French-Australian Chamber of Commerce and Industry SA Chapter invites you to join us to our Transport & Infrastructure Industry Series event dedicated to the Future of Mobility, featuring autonomous vehicles, on Wednesday 11 March 2020.
Smart mobility is originally born to address an increasing traffic congestion and its many other related consequences such as pollution, fatalities, and wasted time. Today, there is an ever growing list of the different forms that Smart Mobility solutions can take: vehicle sharing, public transportation, biking, and autonomous vehicles, which are developing fast locally with many trials on the go.
On this occasion, we'll focus on Autonomous Vehicles and we are delighted to have la crème de la crème as speakers: Tarnia Conti, E-mobility Business Unit Manager at Redarc Electronics, Ben Flink, Senior Manager Business Innovation at RAA Group, Greg Giraud, Managing Director for EasyMile Australia & NZ, David Le Breton, Head of New Mobility at Transdev Australasia, Tania Leiman, Associate Professor and Dean of Law, College of Business, Government and Law at Flinders University and Sue Wiblin, Head of Mobility of Keolis Downer.

Guests will have the opportunity to see one of the latest driverless bus on display, thanks to our sponsor and member EasyMile who will be bringing the vehicule especially for this event.
A cocktail networking session will conclude the panel and Q&A discussion.
Thank you for joining us for this event dedicated to the challenges and possibilities that smart mobility produces.
MEET OUR SPEAKERS:
Tarnia Conti | E-mobility Business Unit Manager - REDARC Electronics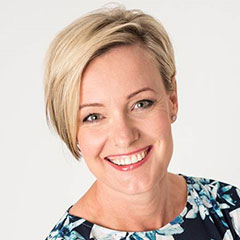 Tarnia joined REDARC late last year to develop and execute their eMobility Strategy.
Tarnia has spent the past few months familiarising herself with the global EV market, and having recently returned from Norway - the EV capital of the world, she can share with you the latest trends in the industry and what Australians can expect in the coming years.
Tarnia Conti has 20 years' experience across several industry sectors including property, automotive, professional services, renewable energy and retail - from large publicly listed corporations to private businesses of varying sizes.
Focusing on two key elements (people and processes) Tarnia works from the inside out to increase business capability, performance and innovation by building and leading teams, reviewing business processes and aligning the vision and values of the business to drive positive outcomes in customer experience, profit and team culture.
Tarnia has a Bachelor of Business (International Trade Policy) and Bachelor of Arts (Chinese language and APAC Relations), holds a Green Belt in Six Sigma Business Improvement and is Accredited as a Level 1 Executive Coach via the Institute of Executive Coaching and Leadership.
Ben Flink | Senior Manager Business Innovation - RAA Group​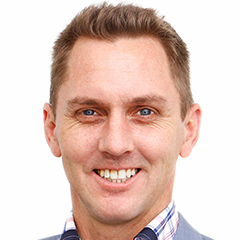 Award winning innovator and entrepreneur delivering innovation strategy for business growth. He is responsible for the delivery of step change business creation for the RAA to future proof it against changes in vehicle ownership and future mobility scenarios.​
Previous to this role he was the Deputy Director for the New Venture Institute at Flinders University where he delivered a range of programs to stimulate entrepreneurial activity in South Australia, supporting growth both in existing business and the creation of new ventures.​
Greg Giraud | Managing Director - EasyMile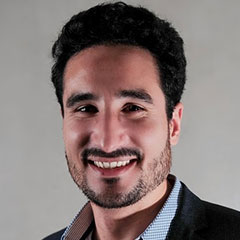 Greg Giraud is EasyMile's Managing Director for Australia and New Zealand. Greg is a highly experienced and well-regarded business leader with strong expertise in mobility and urban transport. A former General Manager for Hertz APAC's Car Share Operations, Greg has been involved for the past ten years as a new mobility subject matter expert in various global strategic business reviews and projects all across Australia. He has captured a wealth of experience in local government relations, having worked extensively with local government areas and influenced outcomes of car sharing policies and regulations.
Greg is now leading EasyMile's efforts to bring the ANZ region on board the driverless revolution and write a page of autonomous vehicle history. Greg is proud to have never owned a car and intends to keep it that way.
David Le Breton | Head of New Mobility - Transdev Australasia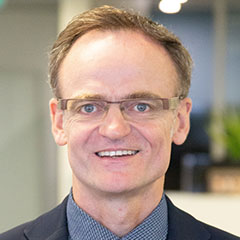 With 15 years' experience in senior management – developing people and innovating products in the Transport, Energy and Manufacturing sectors, David is ideally placed to lead new mobility solutions design and implementation within Australasia ranging from On Demand Transport solutions to Mobility as a Service development and to Autonomous Vehicle pilot services. He offers his team personable leadership combined with the business acumen and analytical skills necessary to support them in solving even the most complex public transport infrastructure problems – ensuring any on-demand transport services will solve problems in the networks, run seamlessly and that clients' chosen demand responsive services are sustainable into the future.
Tania Leiman | Dean of Law - Flinders University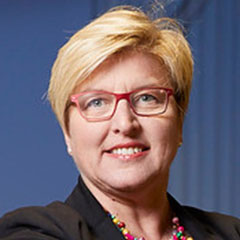 She leads the implementation in 2020 of an exciting new law curriculum which includes as core components three Innovation topics (which include explicit training in innovation and enterprise), plus Law in a Digital Age (which includes building AI legal apps to increase access to justice) and Law in Action (which includes a law reform clinic working on legal implications of emerging technologies).
Tania has received multiple  individual and team university teaching excellence awards, an individual Australian government ALTC citation and a team Australian government AAUT citation in 2016. Tania's current research interests include future mobility solutions, disruption in the legal profession, artificial intelligence and legal tech, and the future of legal education. She is a member of the National Transport Commission's Automated Vehicles Industry Insight Group and the Australian Driverless Vehicle Initiative [ADVI]'s Policy & Risk Group.
Tania holds a current unrestricted practising certificate.  She continues to undertake legal consultancy work, particularly in relation to legal implications of grey fleet & light fleet, and regulatory issues re hyperloop technologies. As Dean, Tania sits on the Legal Practitioners Education & Admission Council of SA, The Law Society of SA Council, the Law Society's Legal Technology Committee and the Law Foundation of SA Incorporated Board.

Sue Wiblin | Head of Mobilities - Keolis Downer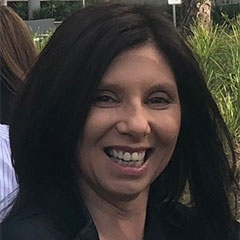 Sue is a strategic customer and stakeholder specialist with over 20 years' experience leading community engagement, urban planning and new mobility projects across listed property groups, membership organisations, SMEs and government.
Sue passionately believes to improve transport connectivity, reduce congestion and create more liveable cities we need to look beyond one size fits all solutions. People need the ability to make decisions among rather than between modes.
She joined Keolis Downer in 2017 to develop the New Mobilities business stream that includes On Demand transport and autonomous vehicles. She is currently leading a range of projects across Australia and New Zealand.
Celine Youf | Business Innovation Manager - RAA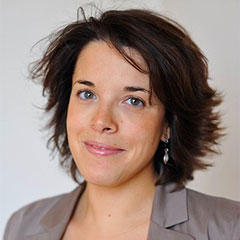 Celine Youf is French and arrived in Adelaide a few months ago with her family. Since then, she's been an active mentor in the Business Career Mentor Program at UniSA in Adelaide, designs and facilitates workshops for the French-Australian Chamber of Commerce & Industry, and lectures in the Thinclab International incubator Program at University of Adelaide, bringing an international business perspective as well as field experience on entrepreneurship in France. She's been a Business Innovation Manager at the RAA since August 2019, where she leads innovation programs on Mobility and focuses on strengthening a consistent innovative and entrepreneurial ecosystem to help RAA address today and tomorrow's challenges.
---

Program:
5pm - Registrations open
5.15pm - Introduction speeches
5.30pm - Interactive presentations of speakers followed by Group workshops
7.00pm - Q&A session
7.30pm - Cocktails & Networking
For any inquiry, please contact sa@facci.com.au