Description
SA: Towards a Co-operative State - Unleashing Social and Economic Prosperity
Oration & Networking Drinks
A special event presented through partnership between the Thinkers in Residence program and the Shift.ed Impact Venture Series.
UK based co-operatives expert and award winning social entrepreneur, Dr Guy Turnbull (EY's UK Entrepreneur of the Year in 2017), will share his insights as our latest Thinker in Residence, including his vision for revitalizing the role of co-operatives and social enterprise in South Australia.
Guy will address the opportunities provided by different forms of co-operatives, employee ownership, and regional strategies in response to priority issues in the state. This includes workforce planning and a focus on the care and social services sector in light of the NDIS roll-out. Learn how ethical enterprise and democratic business ownership can play a crucial role in the purpose economy in South Australia.
The oration will be followed by a panel discussion with leading experts to discuss the opportunities in the purpose economy in S.A.
Please join us after the oration for drinks and networking in the Braggs Theatre Foyer from 7:30pm - 8:00pm. (Drinks are included in the ticket price).
Stay tuned for further details on the oration in the lead up to the event.
---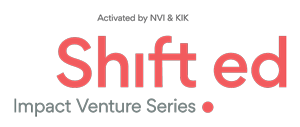 ---