Description

Energy, Greenhouse and Pollutant Reporting
Calculation and opportunities from compliance reporting
Energy and environmental compliance reporting is more than just a regulatory exercise, as it also provides valuable insight into operations and opportunities. Focussing on National Pollutant Inventory (NPI) and National Greenhouse and Energy Reporting, Michael will introduce and demonstrate how these reports are generated, discuss why engineers and process professionals should be involved, and how the data generated is valuable.
Location: Kings Head, 357 King William St, Adelaide
Date: Thursday 26th October 2017, 5:30pm for a 6pm presentation start
Cost: $10
About the speaker…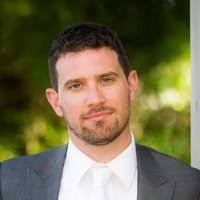 Michael graduated from Chemical Engineering at the University of Adelaide in 2002, before going on to complete a Masters in Engineering Science, with a focus on microalgal biotechnology.
Throughout his career, Michael has held a wide range of positions, from lecturing and demonstrating Fundamental Chemical Engineering at the University of Adelaide, to a Food Production Engineer role, and consulting with the South Australian Government.
Following on from this, Michael spent 5 years at Santos as a Carbon Accountant determining the greenhouse gas inventory for all Santos operations, before moving into a Production Accounting role. Currently Michael is working as a Production Accountant at Senex.
Date and Time
Location
The Kings Head Hotel
357 King William Street
Adelaide, South Australia 5000
Australia
Refund Policy