Description
Each year, national and state safety authorities promote the importance of safety at work through an annual campaign known as National Safe Work Month. The national theme for 2018 is "A moment is all it takes". This campaign also coincides with World Mental Health Day on 10 October.
Safe Work Conference Day
Workforce Health will be holding a free 'Conference Day' event for all SA Health staff to promote various topics relating to work health and safety (WHS).
PROGRAM
---

9.30am - 10.30am
Living with Shift Work: Sleep, Health and Safety
Dr Sarah Jay, CQUniversity Australia


---

11am - 12pm
Mentally Healthy Workplaces – Creating a culture of care within your team
Houda Peters and Mardi Webber, Return to Work SA


---

1.30pm - 2.30pm
Mindful Self Care for the Health Care Professional
Dr Maura Kenny, SA Health


---

3pm - 4pm
Mental Toughness
Margaret Stevens, ACCESS EAP Programs


---
Each presentation will be concluded with an opportunity to network. Light refreshments will also be available.

PRESENTERS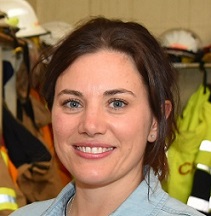 Dr Sarah Jay
Senior Postdoctoral Research Fellow, CQUniversity Australia
Dr. Sarah Jay is a Senior Post-Doctoral Research Fellow at the Appleton Institute which is located at CQUniversity's Adelaide Campus. Since completing her PhD in 2007, she's worked at Universities in both New Zealand and Australia and her research has broadly focused on the impact of working hours on safety and health. Her particular interest in sleep has led to field research in a variety of workplaces where variable shift working patterns are common, including aviation, rail and the maritime, emergency services and healthcare industries. She has managed numerous large-scale laboratory studies answering questions about the time-course of recovery from sleep deprivation, the suitability of sleepiness counter-measures and the impact of specific working conditions on sleep and performance, such as on-call/stand-by and moderate altitude. Her recent research interests involve understanding the specific impact of working hours, particularly on-call work, and the challenges faced by women.
Abstract:

Drawing upon her expertise in the field of shiftwork, sleep and health, Sarah's presentation will cover basic principles of sleep – its function, how its regulated, how much do we need and how much do we get – in the context of why shift work can lead to both acute and chronic health and safety challenges.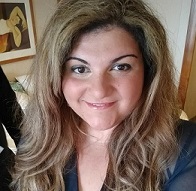 Houda Peters
Employer Eduction Advisor, Return to Work SA

Houda Peters is a qualified Solicitor. She commenced her career in work injury insurance, as a Claims manager for one of Return to Work SA's current claim agents. Houda's passion to proactively support injured workers recover from injury lead her to one of South Australia's largest Building & Construction Industry Associations where she was the Return to Work Coordinator for over 40 Employers. During this time, Houda supported Employers & Injured workers to navigate the often complex RTW system, and in 2012, she was awarded the Return to Work Coordinator Excellence Award by then WorkCover SA. Following a short but very memorable period as an Internal Injury management Coordinator for a Local Council, Houda commenced with ReturnToWorkSA as the Employer Education Advisor, where Houda has the opportunity to mentor, advise and support Return to Work Coordinators to fulfil their functions. Through education, Houda's goal is to empower all Coordinators and their Employers to play an active role in the management of all work injuries.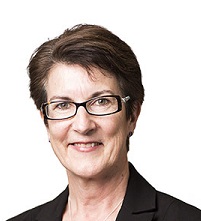 Mardi Webber
Mentally Healthy Workplaces Consultant, Return to Work SA
Mardi commenced her career in the hospital sector as a Registered Nurse and Midwife. From the clinical perspective of health care, she developed an interest in the prevention of injury and disease, and has worked in the health and safety field for over 25 years. Her passion is in the area of mental health, and now as a Registered Psychologist, Mardi's current role at ReturnToWorkSA is to assist workplaces to take a focused approach on mental health to create and maintain mentally healthy workplaces.
Abstract:

Most of us spend a substantial proportion of our life at work, sometimes spending more time at work than we do with loved ones and friends!
A workplace that provides good work and a team environment that shows genuine care and concern for each other is positioned to provide a positive contribution to our sense of wellbeing and our overall mental health. A protective factor for our mental health. That's what we want!
There is no doubt that the implementation of a wellbeing program within an Organisation boasts a holistically happier and healthier workplace. But that's big picture stuff! Day to day, we work in our department and we operate in our teams, meaning that a lot of our workplace experience comes from the person sitting opposite us, or the manager that we report to.
Through the lens of a case-study example, this session will focus on empowering managers, HSR's and team members in creating a culture of care within their teams – looking at practical strategies from prevention, early intervention and the Return to Work perspective. Whilst leaders have an important role in creating mentally healthy workplaces, we can all play our part in contributing to a positive workplace culture where just as much importance is placed on mental health as physical health in the workplace. The session will also outline free tools and resources that you can take back to your teams to keep the workplace mental health conversation going well beyond this session.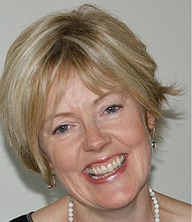 Dr Maura Kenny
Senior Consultant Psychiatrist, Centre for the Treatment of Anxiety and Depression, SA Health
Maura trained in medicine at the University of Glasgow, became a Member of the Royal College of Psychiatrists in the UK, and then moved to Australia gaining Fellowship of the Royal Australian and New Zealand College of Psychiatrists.
Her clinical and research work focusses on CBT and Mindfulness-based Cognitive Therapy in the areas of stress, anxiety and depression, with a special interest in the mental health and wellbeing of medical and health care staff.
She co-founded the Mindfulness Training Institute ANZ, was the inaugural Co-chair of the International Integrity Network for Mindfulness Teacher Training, and is an Associate Teacher-Trainer with the Oxford University Mindfulness Centre.
Abstract:

Dr Maura Kenny will discuss her experience in implementing evidence-based mindfulness courses specifically adapted for the health care profession in SA. These mindfulness programs are not simply focussed on stress management but have a far-reaching potential for the future training of healthcare professionals, and for reorienting our approach to the practice of healthcare.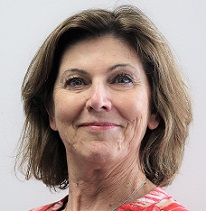 Margaret Stevens
Senior Clinian/Social Worker, ACCESS EAP Programs
Margie has over 20 years of experience working as a qualified Social Worker, Educator and Counsellor. She has worked in the South Australian public health and education departments, as well as the not-for-profit and community sectors and at Flinders University.
Margie has extensive counselling experience in dealing with critical incidents, trauma and suicide intervention strategies, as well as more generalised mental health and wellbeing counselling and work place training.
Margie uses a range of evidenced based frameworks including Strengths Based Intervention, Solution Focussed Therapy, Acceptance Commitment Therapy (ACT), Motivational Counselling, Crisis Intervention, Narrative Therapy and a Recovery Oriented Practise approach to trauma and critical incidents.
Abstract:

Mental toughness can take many forms: resilience against attack, calmness in the face of uncertainty, persistence through pain, or focus amidst chaos.
The capacity of an individual to deal effectively with stressors, pressures and challenges to perform to the best of their ability, irrespective of the circumstances in which they find themselves, is not fixed at birth - it can be learned.
This presentation will cover the following topics to inspire and inform conference participants to exercise their mental muscle and become mentally tough:
· What is mental toughness?
· Moving from rigid to flexible thinking
· Emotional regulation and attention control
· Using positive psychology to build mental toughness
---


Hosted by Workforce Health, Corporate Services, SA Health.