Description
Welcome to the Executive Women Series!

This event is now SOLD OUT.
The French-Australian Chamber of Commerce & Industry warmly invites you to attend its first Executive Women series breakfast of 2020 to celebrate International Women's Day.
An in-depth, moderated panel discussion will allow guests to learn about our three outstanding panellists and how they have reached senior roles in vastly different organisations.

Panelists include:
- Preeti Bajaj | CEO Clipsal Solar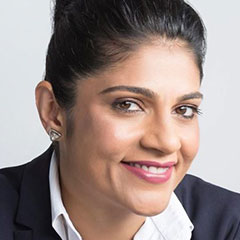 Preeti has enjoyed a diverse career spanning role in business development, general management, operations, strategy and transformation for a mix of companies including; Brookfield Multiplex, Metcash (Top 100 ASX), Intuit Real Estate Solutions, Vision Software and most recently Schneider Electric. Driven to stay relevant in a fast-changing world, Preeti has forged a path in commercial leadership through tenacity, raw drive and a highly strategic mind- set that is comfortable and confident in defining future business visions.
Preeti's current role is CEO, Clipsal Solar (venture by Schneider Electric), with the sole mission of using renewables technologies to enable customers to achieve purposeful living. Preeti has the ability to understand customer pain, marry it with the art of the possible — the technology and trends that are available to solve that pain — and manage a rapidly growing organization focused on effective and efficient execution.
- Janet Finlay | Professional Company Director for SA Water Corporation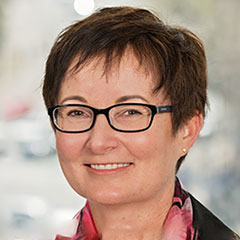 Janet is a professional company director, chartered accountant and experienced business adviser having worked in professional services for more than 25 years, the last 15 years as a partner in Big 4 accounting firm, EY. She is a non-executive director of SA Water Corporation, the University of Adelaide, the Libraries Board of South Australia and St John Ambulance Australia SA Inc.
Janet has a strong commercial and finance background with a practical understanding of and experience with the public, private and not for profit sectors. She applies her executive, board experience and financial knowledge to advise organisations on finance, strategy, governance and risk management. Drawing on her board roles and her time as a senior partner and leader of the EY Adelaide tax division, Janet is experienced in developing culture, mentoring people during times of change and driving growth through business development and innovation.
Accustomed to working in a highly regulated and complex environment and working with uncertainty, Janet has a calm, disciplined approach and uses constructive insights and questions to influence and guide.
- Pascale Quester | Deputy Vice-Chancellor & Vice-President at the University of Adelaide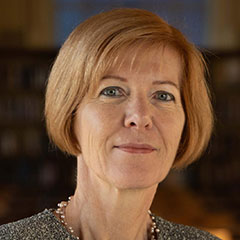 Professor Quester joined the University of Adelaide as a lecturer in Marketing in 1991. Her qualifications include a Bachelor of Business Administration from her native France, a Master of Arts (Marketing) from Ohio State University and a PhD in Marketing from Massey University (New Zealand). Pascale established the marketing discipline as one specialisation of the commerce degree and proceeded to develop a whole series of courses in this area, from undergraduate to postgraduate coursework. She also developed a vibrant Honours program in marketing and is an active supervisor at PhD level.
In 2007, she received the highest academic recognition by the French National Academic Committee to become Professor des Universities et Habilitée à Diriger la Recherche. In 2009, she was awarded the prestigious title of Distinguished Fellow of the Australia and New Zealand Marketing Academy. In 2012, Professor Pascale Quester was awarded the Ordre national du Mérite (National Order of Merit), one of France's highest honours, in recognition of her contribution to higher education in both France and Australia. She won Telstra Woman Business of the year for South Australia in 2015 in the government and academia category. Pascale was appointed in 2016 to the Defence SA advisory board, a government body providing advice to the SA government in relation to establishing a defence business ecosystem. She is also a governor of the American Australian Chamber of Commerce, and a regular guest speaker at CEDA events.
Our moderator:
- Megan Antcliff | Deputy Chief Executive for the Department for Trade and Investment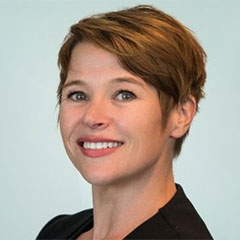 Megan Antcliff, Deputy Chief Executive for the Department for Trade and Investment will lead a practical and interactive interview, discussing how to succeed in a leadership role in France and Australia.
She is a high-level stakeholder involved in implementing the strategic vision of the South Australian Government's trade and investment agenda through a range of governance initiatives and industry engagement programs.
Prior to her tenure with the South Australian Government, Ms Antcliff worked in the architecture industry which included roles as a Senior Associate at Woods Bagot and the Design Review Coordinator for Integrated Design Commission South Australia.

Join us to celebrate the achievement of women in the business world!
---
Tickets
Patron Members: FREE (up to 4 tickets)

Other FACCI members & additional Patron members tickets : $30

Young Professional members: $15

Non-members: $60
---
Thank you to our sponsor Lipman Karas for hosting and catering for the event