Description
S-CBE-SATURDAY- Midwifery
You will need to attend 1 Saturday - 17/03/2018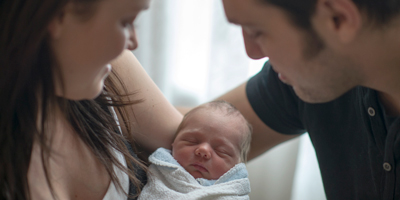 Childbirth education encourages women and their partners/support persons to know their options and make informed choices during pregnancy, labour and birth.
The Women's provides childbirth education programs for all pregnant women who have booked to give birth at the hospital and their partners or support people. Childbirth education classes are held at the Women's campuses in Parkville and Sandringham, and in our community clinics at Fawkner and Moonee Ponds.
Sandringham Childbirth Education Workshops are held on weeknights and weekends. For weekend workshop, you will need to attend one full day (BYO Lunch). For evening workshops, you will need to attend 3 midwife evening workshops.
As all workshops involve active participation we recommend you wear loose fitting clothing. Floor mats will be provided, but please bring a pillow each. Please be on time for all workshops. Your support person/partner is encouraged to attend the workshops with you.
One ticket per person to attend.
Please ensure when booking your workshops that they are completed before your 36th week of pregnancy.
All workshops must be attended; a refund will only be available if cancellation is made at least one week prior to the first booked workshop.
Course Content
Workshop 1 (Evening & Weekend) - Midwife "Planning for a normal birth"
This class provides all the key information you and your support person need to prepare for a normal birth. Topics covered include:
What happens during the last few weeks of pregnancy

The normal progress of labour

When to contact the hospital and when to come in

Managing your labour including an introduction to active birth

The role of the support person

Relaxation strategies
Workshop 2 (Evening & Weekend) - Midwife "When things don't go to plan"
This class is designed to prepare you for the possible challenges surrounding labour and birth including managing pain, slow progress or posterior position and interventions such as induction of labour, instrumental birth and caesarean section (planned or emergency). During this session we also cover labour scenarios and what to expect as part of your postnatal care in hospital.
Workshop 3 (Evening & Weekend) - "Baby and beyond"
So baby has arrived ..... what now? This class provides education on what a newborn baby is like, what to expect in the first few days post-birth, how to care for a newborn and breastfeeding.
Information covered includes the appearance of your newborn baby, newborn feeding behaviour and output, sleep patterns, tests and vaccinations, SIDs guidelines and child safety, postnatal support and community resources.
To help with the transition to parenthood we provide practical information on breastfeeding, sleeping and settling a newborn, bathing, wrapping and changing nappies as well as scenarios for managing life as a new parent.