Rural Skills Connect - Level 3 Chemical Safety Accreditation Training December 2, 2021
About this event
Are you a farmer, farming family member or farm worker looking to ensure safe storage and management of chemicals on your farm?
If so, the Rural Skills Connect Program is running a heavily subsidised Level 3 Chemical Safety Accreditation Training for all eligible participants.
Mike Wright (SpraySmart) will be facilitating the training at the Corryong Memorial Public Hall on Thursday December 2, 2021 (8:00am - 4:00pm).
Out of pocket cost is $50 per person (Rural Skills Connect will cover the other $300).
The session is limited to 25 participants. Get in quick to avoid missing out!
If you would like to take part in this training session, please contact Tim Roebuck on 0490 936 590.
The course will cover:
AHCCHM304: Transport and Storage of Chemicals
AHCCHM307: Prepare and Apply Chemicals to Control Pest, Weeds and Diseases.
NOTE: This course allow for both full and re accreditation options - please call for more details.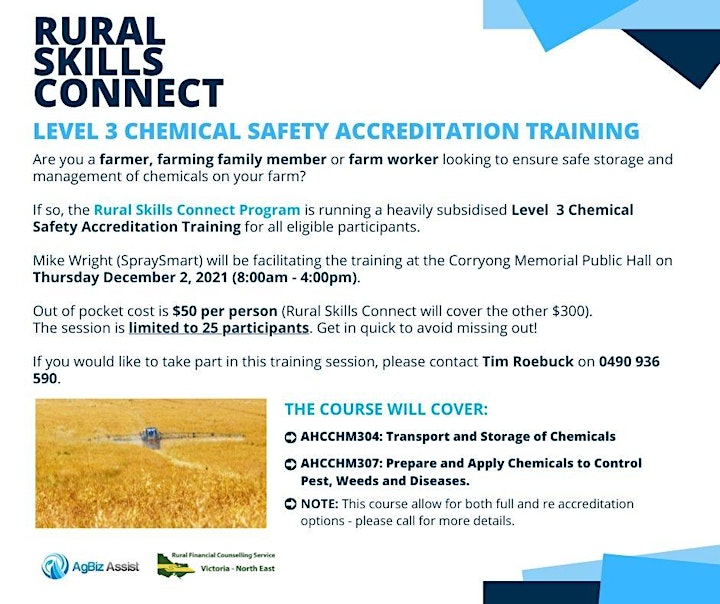 Organiser of Rural Skills Connect - Level 3 Chemical Safety Accreditation Training