Rural Rainbows are launching their very own website and want you all to join them in celebrating with a panel, tour and film screening.
About this Event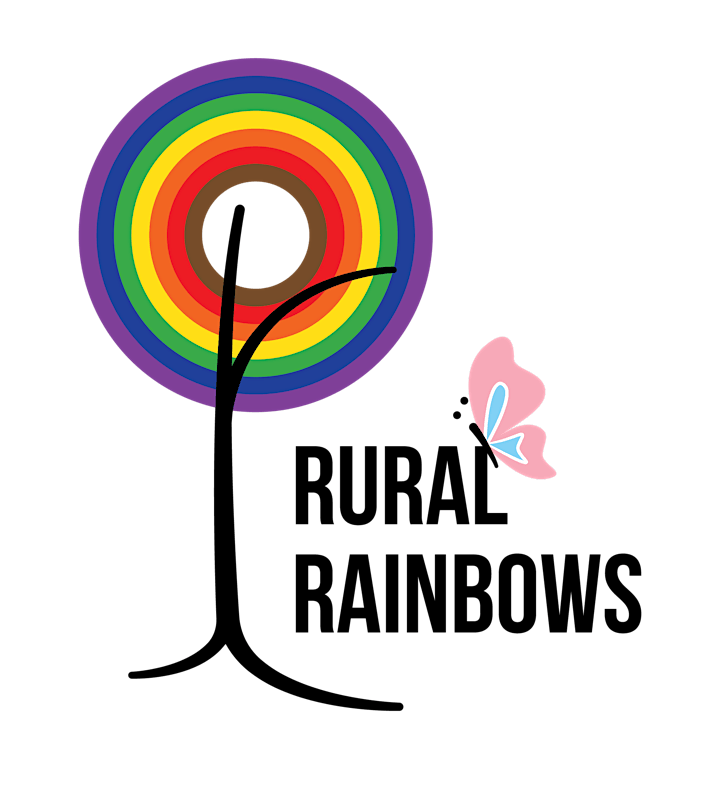 Tune In to our Zoom conference
ID: 984 982 6562
Passcode: 968953
Celebrate the Rural Rainbows website launch by viewing our panel with guest speakers Daniel Witthaus (Victoria), Scott Robinson (Grampians), Zarah Jones (Loddon Mallee), Rachel Richardson (Hume), Dean Sutton (Gippsland) and Jo Bangles (Barwon South West).
We will also be viewing the film Becoming Colleen with special introduction with writer/director Ian W. Thompson. Links to the site and film with be updated closer to the date.
Becoming Colleen - More than a documentary about the coming out of an elderly trans woman, this is a story of two people whose love transcended their traditional gender roles, a small community that comes together to support a friend in pursuit of her greatest dream, and about the joy of finding the perfect pair of shoes.
Daniel Witthaus
Daniel has spent over two decades challenging homophobia one cuppa at a time in schools, rural communities and, occasionally, developing countries like Sri Lanka, Poland and Indonesia. He has also worked with Kids Help Line, VicHealth, the Victorian Equal Opportunity and Human Rights Commission, and No To Violence. Daniel is the author of Beyond Priscilla: One Gay Man, One Gay Truck, and One Big Idea… (2014), Beyond 'That's So Gay!': Challenging Homophobia in Australian Schools (2010) and the Pride & Prejudice educational package (2002, 2012) – which won Human Rights Weeks awards for three Tasmania schools.
Jo Bangles
After overcoming trauma, addiction, poor mental health and lack of self worth, Jo Bangles has transformed her life to become one of the most recognisable faces in the Australian LGBTIQ community. Jo Bangles has over 15 years experience connecting community, empowering people and enabling them to actively participate with passion and purpose. She has championed diversity and inclusion in over 5 countries leading the charge for visibility. Jo Bangles is the longest serving President of Dykes on Bikes Melbourne and is also the President of Geelong Rainbow Inc. Jo Bangles is on a mission to pass her learnings onto the next generation of leaders.
Rachel Richardson
Dr Rachel Richardson is a recently retired academic living in regional Victoria where she raised her three – now adult - children. Until retirement earlier this year, Rachel was the Sub-Dean, Learning and Teaching, with Charles Sturt University. Her career in education spans over 35 years across a range of settings from early years teaching to University leadership and management. Rachel has conducted research and published on young children's social development and early childhood teacher education.
Today as the Chair of the Board for the national charity, Transcend Australia, Rachel advocates for the human rights of Trans, Gender Diverse, and Non-Binary children and young people across Australia. When she's not working for the Board of Transcend Australia, she is taming her wayward garden, cooking, reading and – in the quieter moments - writing.
Dean Sutton
A modern leader in business and community who is proud to be different and uses their platform to build others. Specialising in the soft skills and vulnerability to achieve cohesion and results in the workplace and community through consultation, engagement, and enablement.
Experienced in co-design strategy and framework creation, community planning and development, organisational sustainability through practical operational refinement, culture building, effective change management and early intervention. Heavily involved in and passionate about Gippsland, building and strengthening rural communities, and diversity and inclusion. Having a personal interest in the LGBTIQ+ arena, facilitating, educating, and advocating in workplaces and community to change hearts, minds, policy and process. An alumna of the Victorian Government's LGBTIQ+ Leadership Program and the Gippsland Community Leadership Program Dean also represents Regional Victoria on the Victorian Government's LGBTIQ+ Taskforce and the LGBTIQ+ Community on the Latrobe Valley Place Based Suicide Prevention Project.
Zara Jones
Zara is a Melbourne born trans woman who moved to Bendigo in 2009 and begun her transition in 2017. Zara is the Director of Trans and Gender Diverse Bendigo and Beyond and volunteer with Rural Rainbows. Zara uses she/her pronouns, is a proud parent of two wonderful adolescents and loves spending time with friends, dancing and op-shopping. Zara's happy place is upside down on a pole, with toes pointed in a striking pose during a pole dancing routine.
Scott Robinson
I grew up in a small town in Ontario, Canada. I moved to Australia in 2016 and have not looked back since!
I live and work in Horsham where I volunteer as chairperson for the Wimmera Pride Project; a Horsham-based LGBTIQ+ support, advocacy, and social events group.
I chose to volunteer for Wimmera Pride Project because it provides the support and connection that I wish I had growing up gay in a religious home, part of a rural town.
The group has a lot of heart and genuinely seeks to do good in its community.