Running an Online Conference: Insights from LAK20
Description
NOTE: Livestreaming on Youtube
Due to high demand, we will live-streamed the presentation on SoLAR youtube channel.
Running an Online Conference: Best Practices from Organising LAK20
Besides a major shift towards online learning and teaching, the recent COVID-19 pandemic also had a massive impact on the organisation of academic conferences. Most events got cancelled, postponed, and few brave ones moved to cyberspace.
As Program Co-chairs for The Tenth International Conference on Learning Analytics & Knowledge (LAK20), we were faced with the significant challenge of adjusting the whole conference program to online mode in less than two weeks. The conference was a huge success, and we wanted to share some of our experience and some guidance on how to transfer your conference to an online format. We will cover issues around conference program and technical aspects of conference organisation, including website and live stream setup. We hope that this information will be useful for conference organisers who are in a similar situation as we were.
Presenters
Dr Maren Scheffel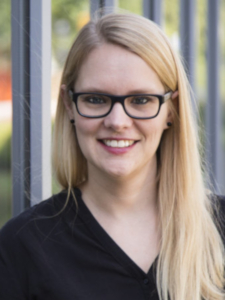 Maren Scheffel is an assistant professor within the Online Learning & Instruction (OLI) department of the Open Universiteit's Faculty Educational Sciences. With a background in computational linguistics, she started to work in the field of technology-enhanced learning in 2009 and has since then been involved in the coordination and management as well as the research work of several European projects (ROLE, LinkedUp, ECO, LACE, SHEILA, CompetenSEA, SafePAT, DE-TEL). For her PhD that she obtained from the Open Universiteit in 2017, she developed the Evaluation Framework for Learning Analytics (EFLA). Next to progressing this work further, her research now also delves into the connection of learning analytics and learning design as well as visualisation techniques for dashboards. Maren has served as a reviewer for journals and conferences on many occasions, is member of the editorial board of the Journal of Learning Analytics, was a Program Chair for previous editions of LAK and EC-TEL, currently serves as General Chair of EC-TEL 2020 and Program Chair of LAK21, and is the current President-Elect of SoLAR.
Dr Vitomir Kovanovic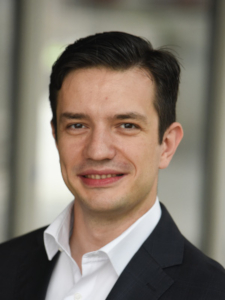 Dr Vitomir Kovanović is a Research Fellow at Education Futures, University of South Australia. His research focuses on the development of novel learning analytics systems, with a particular interested in students' self-regulation of learning, use of personalised feedback, and adoption of learning analytics in primary and secondary settings. Vitomir obtained his PhD in Informatics from the University of Edinburgh in 2017 and has been involved in the field of Learning Analytics since 2013, with over 50 peer-reviewed publications up to date. Vitomir also a Secretary of the Society for Learning Analytics Research (SoLAR) and was Program Co-chair for LAK20 Conference. Vitomir also serves as an Academic Editor of Higher Education Research & Development Journal (Routledge) and Academic Editor at PLoS ONE Journal.