Description

Better Business Systems:
How to run a business that runs without you


Creating a business that runs without you has eluded many a punter. Building a systemised business is the best-kept secret of the successful business owner.
David Guest, CEO of Outcomes Business Group specialises in helping business owners develop and build successful systems. Doing so allows them to put aspects of their business on autopilot so that they can work on the business, rather than in the business.
You'll learn how a systematic approach to your business can help you to:
save time with documented workflows and processes

enable your team to produce more consistent results

better define, track and achieve your business goals

David will discuss how implementing some simple techniques to your business can enable you to start operating consistently, resulting in predictable outcomes for your business and your team. This, in turn, gives business owners the opportunity to focus on increasing revenue, investing in team and training, while reducing working hours.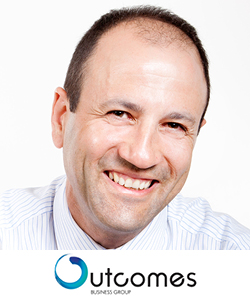 About David Guest:
The Founder of Outcomes Business Group, David Guest has been in business for over 20 years. Outcomes Business Group is made up of a diverse team of sales, marketing, finance and succession experts that create best practice resources and guidance for small business owners looking to develop business strategies ranging from planning, all the way through to sales process and marketing.
Getting There:
Train: 5-minute walk to Flinders Street Station
Tram: 2-minute walk to trams along Queensbridge Street
Bus: 2-minute walk to buses along Queensbridge Street
Questions:
For any questions regarding this event please contact Coco at coco.hunt@servcorp.com.au