Run India Screening and Q&A with Samantha Gash
About this Event
An incredible story of courage and the human spirit, Run India is a documentary directed by Steve Young that follows international professional endurance athlete and social advocate Samantha Gash (Australian Survivor) on her epic 3,200km purpose-fuelled adventure across India. Her journey is fraught with peril and hardship, as she runs from the sweltering heat of the Rajasthan desert in the West to the mountainous tea estates in the East.
Samantha's partnership with World Vision, exploring the barriers that children in India face to accessing a quality education, places any personal suffering (and there's a lot of it) during her run into perspective. Visiting over 18 communities that World Vision work with across the country, Samantha learns first-hand about the challenges they face, as well as sharing the stories of success that are providing hope for their future.
She experiences the beautiful and challenging diversity of India, as well as the complex social issues that impact on children's ability to access quality education. It is this greater purpose and the privilege of meeting those along the way, that makes putting one foot in front of the other, the easiest thing to do.
Following the screening which is hosted by V&B Athletic (www.vandbathletic.com.au) there will be a live Q&A with Samantha and the opportunity for audience questions. All profits from the night will be donated to the Steve Waugh Foundation (www.stevewaughfoundation.com.au), the only stand-alone charity in Australia that supports the orphans of our medical system – children and young adults suffering from the rarest of disease.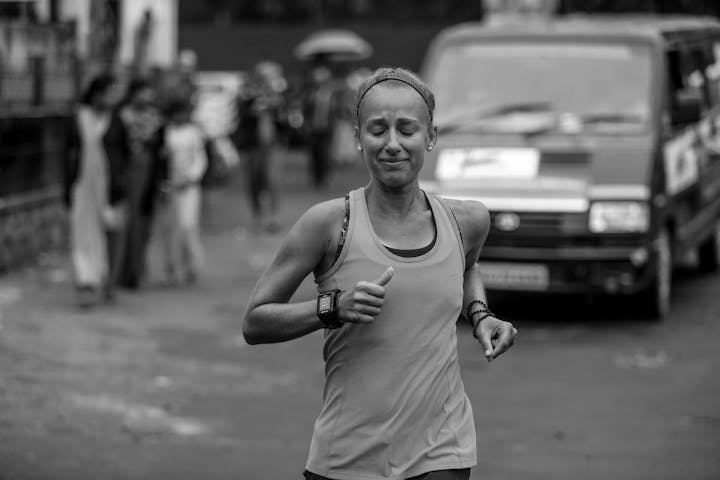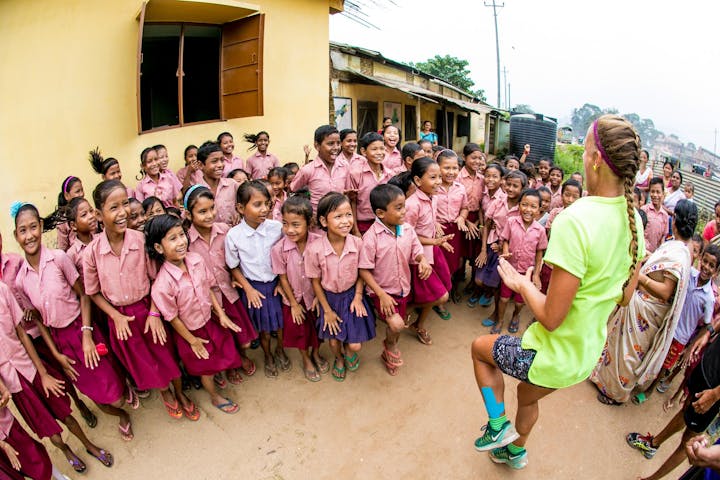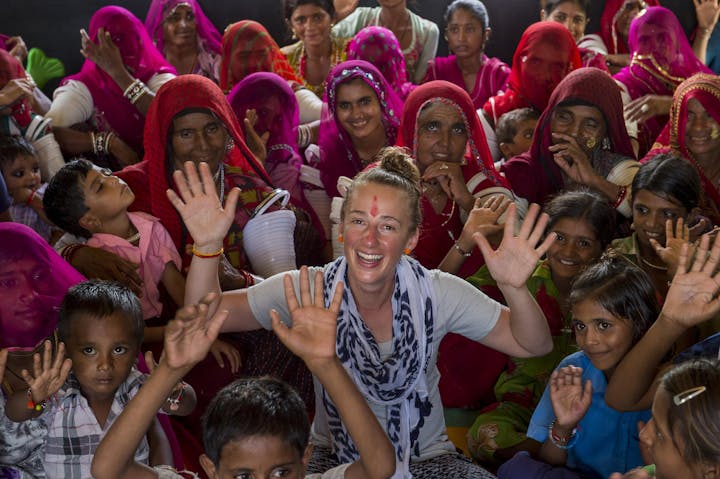 All profits from tonight's screening go to the Steve Waugh Foundation. During the first week of November, David Jones (one of the Founders of V&B Athletic, the endurance training athletic group that is hosting tonight's screening) will be participating in The Captain's Ride. While nothing like Samantha's incredible effort, this is an 800km bike ride through the Queensland Hinterland in support of the Foundation - check out the video below to see why this Ride is so important and the incredible impact that the Foundation has on the families and individuals it supports. If you would like to donate to David's fundraising efforts in addition to purchasing your tickets , 100% of which goes to the Steve Waugh Foundation, you can do so here: http://bitly.com/DJRareKids