RRBATA Annual Business Breakfast- "Riding the Romsey Prosperity Wave"
Description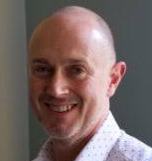 The Annual RRBATA Business Breakfast will be held on Friday 18thAugust 2017 commencing at 7.15am at Cope Williams Winery. This year's guest speaker is Gary Watson (Director, Odyssey Business Improvement) who will discuss "Romsey's growth and prosperity - How local business can best ride the wave." A must see presentation for all Romsey Region business operators and interested community members. Gary is a credentialed strategy specialist with extensive executive, director level and consultancy and advisory experience covering automotive, retail, franchising, and not-for-profit and manufacturing sectors. An adjunct professor with Deakin Business School, independent board director and owner of a specialist strategic advisory agency, he works with organisations competing in complex and challenging environments to develop market, organisational, channel and marketing strategies, and guide them through essential change.
In addition to Gary's presentation, the event will also feature the launch the new RRBATA Membership package and updated Romsey Online website.