About this Event
It's time to write and make YOUR own kickass narrative.
Are you tired of browsing Netflix for hours on end in iso, from Unsolved Mysteries to Avatar, having watched every single show imaginable?
The Roundhouse is hosting its first short film fest! Submit your best short that's under 4 minutes and get a chance to win a 1-on-1 chat session with an industry professional and double passes to the beloved Ritz Cinemas in Randwick.
We're encouraging all students to enter, even if you don't have any prior filmmaking experience—get a group of friends together, whip out your iPhone camera, and get filming! We're accepting all films from all mediums, from animation to screen-capture—the more creative the better!We're also accepting existing short films as long as you tell us whether it's been screened before or entered into another festival 😇
Here is what you should do if you want to enter:
Register your interest here on Eventbrite so we know you're a keen bean!
Create your best short film under 4 minutes long (there's no minimum time limit—be as innovative as you want!) Any existing work is permitted as long as you let us know whether the film has been previously screened or submitted for another festival.
Upload the short to any cloud-based streaming website of your choice—we recommend WeTransfer, Google Drive, and Vimeo. Don't forget to change your privacy settings on the file so that the film can be accessed through the link (for us and the judges!)
Fill out the Formstack submission form before 20th September, and attach the link to your masterpiece: https://bit.ly/31TQGoL
Come to the IRL screening at the Roundy on the 1st October and invite your friends! Register on Eventbrite and come enjoy good food (Psst! We're going to have a pop-up candy bar courtesy of the Ritz), great cocktails and even better films. We will announce the winner on the night as well so get around it!!
Prizes
Winner takes all with (1) the chance to meet award-winning director Alex Wu and have a one-on-one mentorship session AND (2) Movie passes to the Ritz Cinemas!
Runner-up nominee will also receive movie passes to the Ritz Cinemas in Randwick!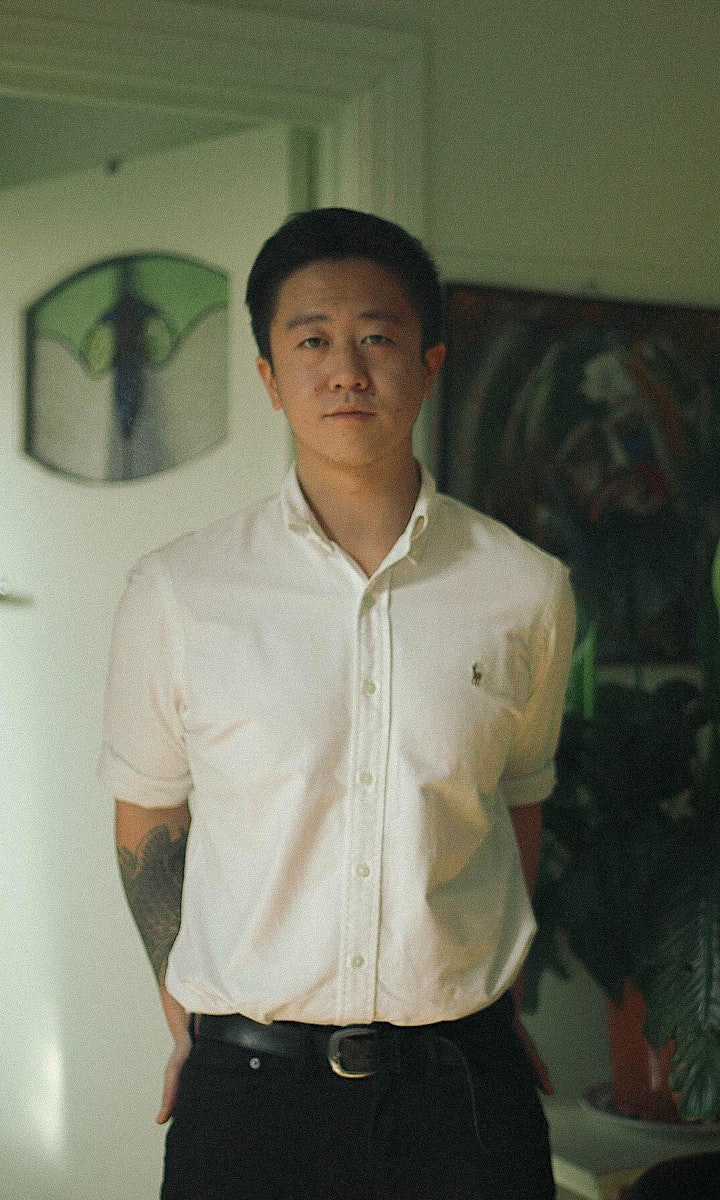 Meet an Award-Winning Director!
Want to learn more about becoming a filmmaker? The winner will get the chance to have a one-on-one chat with an award-winning Australian director!
Alex Wu is an award-winning filmmaker, born in Canberra and currently based in Melbourne. A graduate of the Victorian College of the Arts School of Film and Television, his bachelor's film "Motown" (2015) had its world premiere at the 60th BFI London Film Festival. His most recent work, "IDOL" (2019), took home the prestigious Dendy Award for Best Australian Live-Action Short Film at the 2020 Sydney Film Festival, and two awards at the 2020 Brooklyn Film Festival, for Best Male Actor and the Spirit Award in Short Narrative. Alex is currently a nominee in the 2020 Australian Directors' Guild Awards.
Instagram: @aoxunw @ratcatcher.studios
Idol FB page: https://www.facebook.com/IDOL-112861280459129
Website: http://alexwufilm.com/
Ratcatcher: https://www.ratcatcher.com.au/